January 23, 2011
2010-11 NBA ATS Power Rankings (through 1/22/11)
2010-11 NBA ATS Power Rankings (through 1/22/11)
Looking for the top ATS teams in the country to help you beat the NBA odds this year? Here at Bang the Book, we've got you covered! These are the best 10 teams in the land from an ATS standpoint thus far in the NBA campaign.
1: Philadelphia 76ers (27-15-1 ATS, 18-25 SU) – The Sixers are "hot" right now by the standards of teams in the Eastern Conference, but they are still seven games below .500 and are just one of five teams with a losing SU record that has a winning ATS record this year. Head Coach Doug Collins has his team playing very hard on a nightly basis, and the end result has been fantastic. Over the course of the last five games, Philly has three wins, but it has either an SU victory or an ATS victory in all five. It's also amazing to think that there isn't a player on this team that is averaging even 15 points per game, but success is still coming its way on the NBA odds on a regular basis.
2: New York Knicks (26-15-2 ATS, 22-21 SU) – The Knicks have really hit the skids, losing six in a row to really fall out of any sort of contention in the Atlantic Division for the time being. The only godsend that this club right have is that it is coming back home and getting away from these Western Conference teams (each of the last 10 have come against the West) and that there is a great chance that at some point, whether via free agency or via trade, that Carmelo Anthony ends up coming to town.
3: Memphis Grizzlies (27-16-1 ATS, 21-23 SU) – The Grizz have won back to back games that have now won seven of their L/11 SU to inch a bit closer back towards the .500 mark. They'll hope to get there on the rest of this East Coast swing, which really doesn't provide any tremendously difficult challenges. The question is what this team is going to look like next month after the NBA's trade deadline. OJ Mayo could be amongst the host of players on the move when push really comes to shove, and if that's the case and a star player comes back to replace him, this could be a real team to watch out West.
4: San Antonio Spurs (25-17-2 ATS, 37-7 SU) – You knew it was only a matter of time before the team with the best record in the NBA showed up on this basketball betting list. It was incredibly noteworthy that the Spurs lost outright once this week, which only "dropped" them onto a pace to win "just" 69 games this season. Head Coach Gregg Popovich really has one of the best teams in the game, and if Tim Duncan is just being held fresh until the postseason, this could be a team that could spoil the party for the big boys this year in the NBA Finals.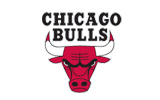 5: Chicago Bulls (24-18-2 ATS, 30-14 SU) – Assuming that the Bulls get healthy at some point, watch out! Not only is Derrick Rose legitimately potentially the NBA's Most Valuable Player this year, but there are some real dynamos in the post on this team that can wreck havoc on the competition. The day will come that the trio of Luol Deng, Carlos Boozer, and Joakim Noah will all share the court at the same time in good health, and when that happens, there certainly isn't a team in NBA betting action that can keep up with all of these bodies in the paint. Chicago plays some of the best defense in the NBA as well thanks to Head Coach Tom Thibodeau, and it might translate into a title for the first time in the post-Michael Jordan era.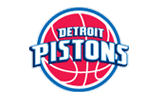 6: Detroit Pistons (25-19 ATS, 16-28 SU) – There certainly isn't a worse team in the Top 10 in the NBA betting poll this week than the Pistons, as they are really a mess on the court at times. The play of Tayshaun Prince and Richard Hamilton is just nothing like it was back in the day when this team was competing for titles on a regular basis, and Detroit is still loathing those contracts given to Charlie Villanueva and Ben Gordon two years ago. The reason that they are covering so many spreads though, is because the oddsmakers know that you have that perception about the Pistons, and they're making you pay to go against them on a nightly basis.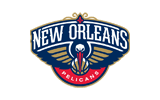 7: New Orleans Hornets (25-19-1 ATS, 29-16 SU) – We're not really so sure how the Hornets are playing over .600 basketball this year, as they really don't have enough talent on paper to be able to compete with some of the best teams in the Western Conference. However, a solid defense and fantastic play out of Chris Paul has really done the trick. Be careful with New Orleans though, as it really has just treaded water since the hot outset of the season, and you don't want to fall victim to backing a substandard team that built up a reputation over the first few weeks of the year.
8: Golden State Warriors (24-18-1 ATS, 19-24 SU) – There's no doubt that the Warriors are one of the most fun teams in the NBA to watch, but there is a real problem with this team fundamentally still. There isn't a shot that anyone on this team hasn't loved to take, and though it is encouraged to run up and down the floor as quickly as possible, it almost seems absurd at times to think that this club is averaging a total points per game of just under 210. However, it is that crazy offense that has kept Golden State in a number of games this year that perhaps it has had no business being in, and more wins than losses on the NBA lines is the end result.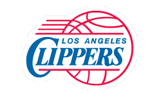 9: Los Angeles Clippers (22-20-1 ATS, 17-26 SU) – Be honest with yourself here for a minute. You much rather would have shoved a rusty fork in your eye than watched (or heaven forbid, bet on!) Los Angeles in recent years, but you know that now, you look forward to every moment of it, wondering who the next unsuspecting big man is that is going to become the subject of a Blake Griffin poster. Yes, Griffin and Eric Gordon really do have the Clip Joint going in the right direction, and though the NBA odds are starting to regulate themselves, LA is still a sound bet on most nights.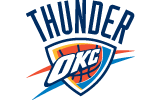 10: Oklahoma City Thunder (22-21 ATS, 28-15 SU) – Kevin Durant has done a heck of a lot of things in his short career, and he can add to that list from his Saturday night performance, as he nailed a shot at the buzzer to sink the New York Knicks. Durant and Russell Westbrook make up the top scoring duo in the league this year, and there is no doubt that the NBA expert handicappers out there were right about these two. Now, with just a little more experience and maybe one veteran in the bunch, the Thunder can become a legitimate title contender out West.
Share it now!
The following two tabs change content below.