2010-11 Worst College Basketball ATS Power Rankings (through 1/29/11)
Looking for the worst ATS teams in the country to help you beat the NCAA basketball odds this year? Here at Bang the Book, we've got you covered! These are the most embarrassing 10 teams in the land from an ATS standpoint thus far in the college basketball betting campaign.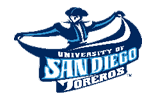 1: San Diego Toreros (4-15 ATS, 4-18 SU) – The Toreros are a brutal embarrassment right now, but they really haven't been as hideous in West Coast Conference play as they were out of conference this year. This is the one team that has appeared on this list all season long, and there is no doubt that we want no part of San Diego until the oddsmakers start throwing ridiculous numbers on the board on its side.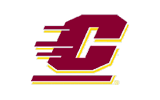 2: Central Michigan Chippewas (3-13-2 ATS, 5-14 SU) – There isn't a team in the country that has fewer ATS victories that has lines on a regular basis than the Chippies, and though there are a few others that have exactly three covers as well, there aren't any with this man ATS defeats as well. When you're averaging just 58.6 points per game though, what do you expect to see happen? Beyond Trey Ziegler, this team is a total waste.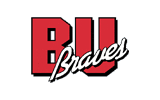 3: Bradley Braves (5-15 ATS, 6-16 SU) – Remember when Bradley was proving to be one of those sweethearts out of the Missouri Valley Conference seemingly every year in the NCAA Tournament? The MVC is still providing some magic on an annual basis, but thanks to the demise of this program, there aren't many at large teams getting into the field anymore. Bradley is a long, long ways away from competing once again in one of the best mid major conferences in America.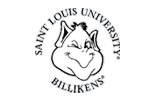 4: St. Louis Billikens (4-12 ATS, 7-13 SU) – The Billikens have been overrated in the Atlantic 10 all season long, as there never really was a chance for them to shine on the spotlight. They were NCAA Tournament potentials last year, but when this just didn't pan out, many thought that they would be back this season. Wrong. Instead, St. Louis has been one of the most brutal disappointments all season long across the country.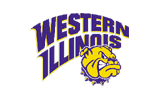 5: Western Illinois Leathernecks (3-11 ATS, 7-14 SU) – What the heck are you doing backing a team called the Leathernecks anyway? This team has only covered one set of NCAA basketball odds in this calendar year, and there is no doubt that, save Centenary, this is the worst team in the Summit League. Averaging 57.2 points per game is absolutely brutal, and it isn't going to be getting any better any time in the near future for Western Illinois.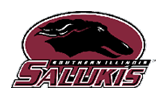 6: Southern Illinois Salukis (6-13-1 ATS, 10-12 SU) – The Salukis might hit the comeback trail one of these days, but this team has really fallen a long way from those days when they were in the Sweet 16 and competing in the NCAA Tournament almost every single year. For whatever reason, college basketball betting fans just won't let this team go, and the oddsmakers just continue to punish them for it. Don't fall into the trap! This is a team that is very rarely worth investing in.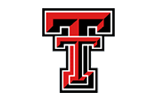 7: Texas Tech Red Raiders (5-12 ATS, 11-11 SU) – The poor Red Raiders are really overmatched every single night now that they are playing in the Big XII every game, and it has to be getting very frustrating in Lubbock. There's no doubt that this team is underachieving this year, but at least it is starting to beat the college basketball lines every now and again. Still, there's a long way to go to get off of this very dubious list of the worst ATS teams in America.
8: Michigan State Spartans (6-13 ATS, 12-8 SU) – Congrats, Michigan State. You're officially the biggest laughing stock in the country. Now, you're losing at home to Michigan? Michigan? Really? For a team that was once the second or third favorite to win the NCAA Tournament, the Spartans are going to be lucky just to get into the field of 68 this year, and it is fairly clear that if things started today, they'd be on the outside of the field looking in.
9: Mississippi State Bulldogs (4-11-1 ATS, 11-9 SU) – Simply put, nothing has gone right this year for the Bulldogs. They lost Dee Bost at the outset of the year for academics, and they lost another pair of players to a suspension after getting into a fight while in Hawaii for the Diamond Head Classic. Head Coach Rick Stansbury had them play a ton of games on consecutive nights to eat away at the Bost suspension, but all that has happened is that there are some very lousy looking losses on the slate that are not going to be made up. MSU looks like an NIT team at best this year.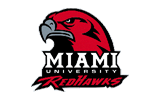 10: Miami Redhawks (6-13 ATS, 9-12 SU) – The Redhawks might have had a great year on the gridiron this season, but the basketball team didn't get the memo and really hasn't improved at all. This is still a very mediocre team in a very mediocre conference, and Miami has shown all year long that it just doesn't have the goods to compete with even marginal teams across the country.