2010-11 Worst NBA ATS Power Rankings (through 1/29/11)
Sometimes finding a great fade is just as good as finding the best team to bet on as well in NBA betting action. Here at Bang the Book, we've got you covered! These are the worst 10 teams in the land from an ATS standpoint thus far in the NBA campaign.
30: Cleveland Cavaliers (15-30-1 ATS, 8-38 SU) – The poor city of Cleveland… Hasn't this city been through enough with John Elway, the departure of the Browns, and the exodus of LeBron James to have to go through this as well? The Cavs have lost 19 games in a row, and they really might break the all-time record (which, to no one's surprise, is owned by none other than these Cavaliers) for most losses in a row without a 'W'. This team is just terrible, and it isn't getting any better any time in the near future. There's no way, even catching a ton of points, that you'd want to back Cleveland on the NBA betting lines.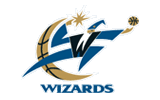 29: Washington Wizards (17-29-0 ATS, 13-33 SU) – Remember last year, when at the outset, names like Antawn Jamison, Gilbert Arenas, and Caron Butler were supposed to give the Wiz a chance at competing for a playoff spot? All three are gone now, and Washington just flat out stinks. The Wizards haven't won a road game all season long, though we know that they did come close last week at the Oklahoma City Thunder. They're the only team in the league that hasn't won a game on the road, and dating back to last year, they've lost 24 in a row on the road. There's still a long way to go to catch the Sacramento Kings, who dropped 43 in the row in the early 90s away from Arco Arena.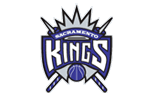 28: Sacramento Kings (18-26-1 ATS, 12-33 SU) – Speaking of the Kings… Things are bad, but at least they're not as bad as they were back in those days. Sacramento has been pretty awful all year, but if we wanted a reminder about how talented this team really was, all we had to do was look back at that win against the Los Angeles Lakers at Staples Center to give us the proof. This team is getting closer, and as the season progresses, it might prove to be a force to be reckoned with on the NBA lines.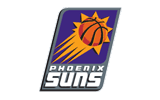 27: Phoenix Suns (18-25-2 ATS, 21-24 SU) – If there's a team that really needs to be imploded, it's the Suns. Phoenix just plays no defense, and it really doesn't look to have the eye of a contender now that Amare Stoudemire is gone. The trade with the Orlando Magic that gave away Jason Richardson and Hedo Turkoglu just doesn't look like it is going to pay off, as Vince Carter looks old and none of the other pieces to the puzzle have fit into place, so it might be high time to just start this club over once again by trading away all of the pieces.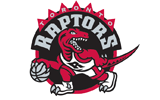 26: Toronto Raptors (21-25-2 ATS, 13-35 SU) – We're still trying to figure out why the Raptors didn't trade away Chris Bosh at the trade deadline last year, as they never had a shot to win the NBA title. Toronto is paying the price now, as Andrea Bargnani is really the only man of any note left on this team. The Hedo Turkoglu for Leandro Barbosa deal has worked out for no one, and it should come as no surprise that the Raptors aren't really that close to the .500 barrier right now in NBA betting action.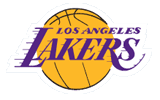 25: Los Angeles Lakers (21-25-1 ATS, 33-14 SU) – Doesn't it seem a bit shocking to think that the Lakers are one of the worst ATS teams in the land in spite of the fact that they are 19 games over .500 and are the defending NBA Finals champs? The truth of the matter is that Kobe Bryant and company have just lost too many games at home this year against teams like the Sacramento Kings and the Memphis Grizzlies to make us want to back them. However, against the best teams that the NBA has to offer, this is a significantly different story. The last chapter in the Phil Jackson saga might not end that well in Tinseltown.
24: Utah Jazz (21-25-1 ATS, 28-19 SU) – The Jazz just haven't put it all together yet this year, and though they are winning games, they really don't have the look of a contender either for the NBA title. Sure, all of these bigs are great, but Deron Williams can't do all of the work in the backcourt. CJ Miles and Raja Bell aren't exactly striking fear into us, but we know that Utah has the pieces to the puzzle to bring in a good No. 2 or a complimentary No. 1 for Williams. Until that happens though, this isn't a team we want anything to do with.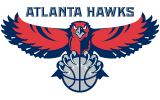 23: Atlanta Hawks (22-26-0 ATS, 30-18 SU) – Atlanta is playing fine basketball this year, but what we are finding out, just as we do every single year with this team, is that it just doesn't have the depth to be able to really put games away late on after a grueling 45 minutes or so. The Hawks really only use six guys, and that just isn't going to cut it, especially when one or more of them is hurt… or in this case, heading towards suspension… We're looking at you, Marvin Williams…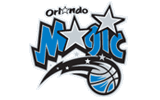 22: Orlando Magic (21-25-1 ATS, 30-17 SU) – We don't think that GM Otis Smith was really looking at the NBA betting lines when he made the moves to change up the whole Magic roster, but Orlando was a real train wreck before that, and the moves came just in time. Now, Head Coach Stan Van Gundy can work towards yet another great ATS season, something that has seemingly become a given in the Sunshine State in recent years. If not for some relatively hard times over the course of the last two weeks or so, the Magic would be in our list of teams to bet on, not teams to fade, so you might want to stay away until their identity is really sorted out.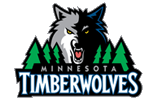 21: Minnesota Timberwolves (22-25 ATS, 11-36 SU) – Man, does Kevin Love want some support… The big man is putting up 21.6 points and 15.6 boards per game, and he is getting some great help scoring from Michael Beasley, who has reinvented his career by averaging 20.3 points per game… but what's going on with the rest of this club? Luke Ridnour? Martell Webster? Darko Milicic? Darko? Really? Wayne Ellington and Sebastian Telfair have been wastes, and Corey Brewer has been nowhere to be found. Talk about a team that doesn't know how to draft… Now, it's costing the T'Wolves on the NBA wagering lines as well.