Big XII North
Nebraska -250
Missouri +300
Kansas State +500
Colorado +500
Kansas +600
Iowa State +1200
Click on the links below for full team previews and all of the college football betting odds, college football previews, and college football predictions for each team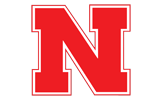 Nebraska Cornhuskers: The Huskers might not be quite as strong as they were last year, but that isn't going to stop them from challenging for the Big XII title once again. Losing DT Ndamukong Suh is going to hurt the defense quite a bit, but one must remember that one man doesn't make the nation's top scoring 'D'. HC Bo Pelini has one goal and one goal only this season, and that's to bring Big Red one more Big XII title before bolting for the Big Ten. With a very weak division to battle against, we don't figure anyone is capable to stop Nebraska from returning to the Big XII Championship Game.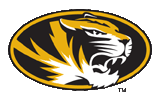 Missouri Tigers: Had the Tigers hosted Nebraska this year as opposed to having to go to Lincoln, we'd assume that they had a great chance of winning the Big XII North. Going 7-1 in conference isn't out of the question, especially if QB Blaine Gabbert can really get going. He is a Heisman candidate after throwing for 3,593 yards a year ago. Anything less than a 5-0 record and a spot in or around the Top 15 of the country for that game at Texas A&M on October 16th would be stunning, especially since all five duels are at home to open the year.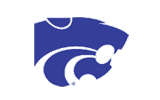 Kansas State Wildcats: The Wildcats might be the third choice on the board in the Big XII North, but that doesn't mean that they are going to be a bowl team for certain by any stretch of the imagination. RB Daniel Thomas rushed for 1,265 yards last season and hopes to lead the way again. However, the Cats had better scratch their way to victories before the calendar turns to November. The final four games of the season? Home vs. Texas and three road games. The last time KSU will probably be favored this year will be on September 25 at home against Central Florida.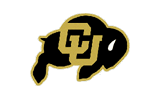 Colorado Buffaloes: Once upon a time, the Buffs looked like they did a fantastic job of landing Boise State HC Dan Hawkins to lead their program. Oops. Now that we have watched HC Chris Petersen do a better job of guiding the Broncos than Hawkins ever did, it's no wonder why Colorado is falling flat on its face. Improvement almost has to be made from a 3-9 season, just 2-6 of which was in conference play. The only non-conference game this team has a legitimate chance of being favored in is at home against Hawaii, though. Poor scheduling and poor play on the field should put Hawkins out of a job by the time this season is through.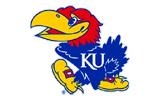 Kansas Jayhawks: It wasn't that long ago that the Jayhawks were playing in the BCS. Now, HC Mark Mangino has been dismissed and the team is a shell of its old self. Almost all the key pieces to the offensive puzzle need replacing this year. New HC Turner Gill has his work cut out for him, but if he can turn around a program like Buffalo and make the Bulls contenders in the MAC, there's no reason that a few years down the line that Kansas can be at the top of the Big XII… Until then though, this could be a long, long stretch in Lawrence.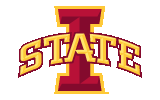 Iowa State Cyclones: We know that Iowa State's schedule is tough with certain losses at Iowa, Oklahoma, and Texas this year, but isn't this a little disrespectful for a school that went bowling last season? QB Austen Arnaud is probably the second best passer in this division, and although ISU's defense is probably going to be a sieve once again this year, the offense probably won't be. The Cyclones aren't winning the Big XII North, but by no means should they be this overwhelming of an underdog, especially with both Nebraska and Mizzou coming to Ames.