Big XII South
Oklahoma Sooners -125
Texas Longhorns +125
Texas A&M Aggies +600
Texas Tech Red Raiders +800
Oklahoma State Cowboys +1000
Baylor Bears +1500
Click on the links below for full team previews and all of the college football betting odds, college football previews, and college football predictions for each team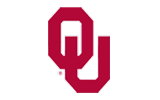 Oklahoma Sooners: Last season was a rare one for the Sooners, but all things considered, perhaps they are better off for it. They adjusted to life with a new freshman quarterback in Landry Jones, and ultimately put together a respectable year. Now, after leading one of the best passing attacks in the conference, Jones is going to be back as a sophomore and is expected to put up Sam Bradford types of numbers. The Sooners also have a devastating looking defense this year that could ultimately be dominant. A 5-3 record in conference will certainly be improved upon this year, as OU is a BCS National Championship contender.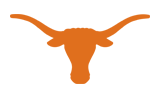 Texas Longhorns: The only thing standing between Texas and another Big XII title is going to be Oklahoma. The Red River Rivalry should once again produce a nation title favorite. QB Garrett Gilbert got his first real glimpse of the field on the game's biggest stage in the BCS Championship Game last year against the Alabama Crimson Tide. He showed flashes of brilliance in that game and could suddenly be a Heisman Trophy candidate in his first year as a starter in Austin.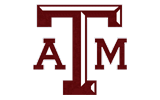 Texas A&M Aggies: The Aggies could pose some problems for both Oklahoma and Texas this season, particularly if QB Jerrod Johnson makes huge plays happen. The defense for A&M is woeful, and the schedule is brutally difficult with games against Oklahoma, Texas, Arkansas, Missouri, and Nebraska. Still, just going bowling won't satisfy the "12th Man" this year in College Station. Expectations are a solid bowl bid and a shot at the BCS. Those are probably too lofty to accomplish, but watching Johnson try should be worth the price of admission.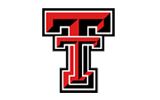 Texas Tech Red Raiders: The Red Raiders went through a tumultuous offseason that ended with HC Mike Leach being dismissed. Now, Tommy Tuberville is in charge, and he has plenty of questions to answer right away. There really aren't any fantastic quarterback options, but Tuberville is going to have to turn to someone in a hurry and decide whether he will continue running the "Air Raid" offense or not. The only godsend is a relatively easy schedule which only has two incredibly tough road games (@ Texas A&M, @ Oklahoma) could lead the way to another bowl game.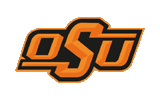 Oklahoma State Cowboys: The Pokes did go 9-4 last season and won six games in the Big XII, but with the schedule including Tulsa, Nebraska, and the rest of the Big XII South this year, not much is expected. The offensive trio of WR Dez Bryant, QB Zac Robinson, and RB Keith Toston are all departed, and the end result could lead for some ugly 'O' numbers. Ranking 70th in the nation as Okie State did last year might look like a bundle of joy in comparison to the statistics from this year.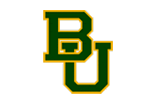 Baylor Bears: Baylor probably has one of the best quarterbacks in the entire nation in Robert Griffin, but the problem that he has is that there isn't a whole heck of a lot of help around him. It also doesn't help the Bears that they play in the South instead of the North, so games against Texas and Oklahoma are a given. Throw in a roadie at TCU and one at Rice and the makings are there for another long season even though both Nebraska and Missouri are nowhere to be found on the slate. The "Air Bear" will probably be grounded once again in Waco in 2010.