AFC East
New York Jets +140
New England Patriots +140
Miami Dolphins +330
Buffalo Bills +2500
Click on the links below for full team previews and all of the NFL betting odds, NFL previews, and NFL predictions for each team.
New York Jets: HC Rex Ryan came into the Big Apple last year and made a big impact. He ruffled plenty of feathers but had the game to back it all up. Ryan's defense blitzed, blitzed, and blitzed some more, frustrating so many other teams in the process. When it was said and done, New York finished just a game away from the Super Bowl. High expectations are in the cards this year for the Jets, especially after bringing in WR Santonio Holmes, DB Antonio Cromartie, and RB LaDainian Tomlinson in the offseason. It appears as though there is a new contract waiting for DB Darrelle Revis after he really shut down opposing wide receivers during the entire postseason run to the AFC Championship Game last year.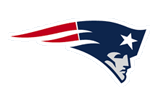 New England Patriots: Is it possible that the Pats are undervalued this year? For a real change of pace, it seems as though New England isn't getting enough respect, as it is only a co-favorite to win the AFC East instead of the bona fide, odds on choice. QB Tom Brady is still one of the best in the biz, while WR Randy Moss is going to want to prove that he still has something left in the tank as he tries to run down Jerry Rice as the top receiver that the game has ever seen. The defense that was once aging is now incredibly youthful though, and it is going to take a big effort on its part to put the Pats back in the playoffs with the AFC East crown.

Miami Dolphins: If not for some untimely injuries last season to both RB Ronnie Brown and QB Chad Pennington, perhaps the Dolphins could have repeated as AFC East champions. However, things didn't quite go according to plan. Still, HC Tony Sparano has to be thrilled with the fact that he has found a competent quarterback in the form of QB Chad Henne, and he still has a viable second running back option with RB Ricky Williams. Picking up WR Brandon Marshall from Denver could make a tremendous difference in the offense if he can stay out of trouble… but that's a big if. All of the old names from Miami's defenses of the past are gone and will be replaced by a ton of rookies and youngsters. Don't think this isn't a 'D' with some talent, though. As soon as the 3-4 scheme comes together, the Fins could be an incredibly exciting and lethal defense.

Buffalo Bills: The Bills had their chance to take their new franchise quarterback, but instead of taking either QB Colt McCoy or QB Jimmy Clausen, they instead elected to grab a real playmaker in RB CJ Spiller from Clemson in the first round of the NFL Draft. Was it the right choice? One thing is for certain, and that's that Spiller is going to help in the 30+ yard plays category. Unfortunately, he doesn't throw the football, though. HC Chan Gailey was a very questionable hire in the offseason, and he is going to have his work cut out for him, if for no other reason, trying to figure out what to do with his starting signal caller. QB Trent Edwards has already proven that he just doesn't have what it takes, but neither Brian Brohm nor Ryan Fitzpatrick is alarmingly exceptional either. It could be a very, very long year at Ralph Wilson Stadium.