NFC West
San Francisco 49ers +100
Arizona Cardinals +220
Seattle Seahawks +300
St. Louis Rams +1500
Click on the links below for full team previews and all of the NFL betting odds, NFL previews, and NFL predictions for each team.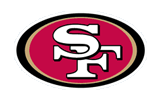 San Francisco 49ers: Is this finally the year that the San Francisco 49ers become a relevant entity and get back to the playoffs? This has been the third straight season in which the Niners have been thought to be the team to watch in the NFC West. QB Shaun Hill was the man last year, but it appears as though Alex Smith is going to get his second chance to prove himself as a former No. 1 pick in the draft. The offensive line was a real point of emphasis in the NFL Draft this year, as San Fran picked up two starters up front with its two first round draft selections. The defense had its moments of greatness last year, ranking fourth in the league in scoring at 17.6 points per game allowed. We tend to believe that this is the year that the Niners do in fact get over the hump and win the NFC West.

Arizona Cardinals: It was only two years ago that the Cardinals were in the Super Bowl, and last season, they made a return trip to the playoffs, only to come up short in the divisional round of the postseason. Things are going to be significantly different this year though. The offense not only has to cope with the loss of QB Kurt Warner to retirement, but it also needs to figure out life without WR Anquan Boldin, who was shipped to Baltimore. It's now QB Matt Leinart's team after several years of waiting in Warner's wings, but there is still a ton of question about how long HC Ken Whisenhunt will stick with the former USC Trojan if he doesn't produce right away. Arizona's defense has always been in question, and this year will be no exception. It will be a step back for the Cards for sure.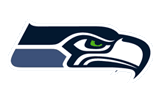 Seattle Seahawks: The Seahawks are going to have a new Trojan of their own to break in, as HC Pete Carroll has now taken over as the coach of this torn franchise. There was a chance to draft a new franchise quarterback to take over for QB Matt Hasselbeck, but it appears as though this is still Hasselbeck's team for the time being. Seattle needed to add to its rushing attack in the offseason, and it did so by picking up both LenDale White and Leon Washington. However, there are still a ton of question marks. White was later released by his former USC head coach, while Washington is coming off of a season in which he broke his leg. It is unknown whether he will be ready for the season or not. The offensive line is going to look at lot different now without LT Walter Jones manning Hasselbeck's blind side, but drafting Russell Okung in the first round should provide a smooth transition.

St. Louis Rams: Coming off of a 1-15 season, there really shouldn't be all that much hope for optimism in the Gateway to the West. However, with the No. 1 draft pick in this year's NFL Draft, a new face of the franchise emerged in the form of QB Sam Bradford. The former Oklahoma Sooner has a number of injury concerns to his shoulder to cope with, but if he can overcome that, Bradford can be an absolutely stud in the NFL just as he was in college. We knew from Bradford's first few games in Norman that he had the tools to be fantastic, and the Rams are hoping that that is exactly what happens. Still, there isn't a ton of talent around him, but there are no expectations either. Four or five wins would be a real triumph, even if Bradford does throw 25 picks this year.