Ready to take a look at the Top 25 college football power rankings for this week? We've assembled the best comprehensive Top 25 on the internet, so check out how our teams are faring through Week 10 of the season!
1: LSU Tigers (9-0 SU, 7-2 ATS) (LW: 1) – After winning the "Game of the Century," not only do we think that the Bayou Bengals are the best team in the land, but we aren't all that sure that they would slip out of the National Championship Game even with a single loss. This is the best team in America.
2: Stanford Cardinal (9-0 SU, 9-0 ATS) (LW: 3) – 9-0 SU and 9-0 ATS. What the heck more does Stanford have to do to impress the computers for the BCS rankings? Beating down Oregon this week would certainly help.
3: Oklahoma State Cowboys (9-0 SU, 7-2 ATS) (LW: 4) – It wasn't the prettiest game in the world, but the Pokes got the job done against Kansas State on Saturday to ensure that they are just three wins away from the National Championship Game. Easier said than done though, as Texas Tech in Lubbock should start a nasty stretch to end the season.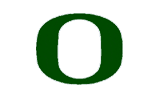 4: Oregon Ducks (8-1 SU, 5-3-1 ATS) (LW: 5) – This is Oregon's chance. If the Ducks can go on the road and take out Stanford, they will certainly keep their name in the hat for the National Championship Game, and at worst, they will probably end up in the Rose Bowl as a result. A loss in this one, and BCS dreams are certainly put in doubt.
5: Alabama Crimson Tide (8-1 SU, 7-2 ATS) (LW: 2) – For all of you that are clamoring that Alabama should be ranked in front of Oregon, we present the following argument. Oregon lost to LSU at a neutral site that was a heck of a lot closer to Baton Rouge than Eugene. Your Tide got beaten on their home turf and didn't score a touchdown in the game. Enough said. That being said, if Okie State loses Bedlam, though we won't agree with it, we appear to still be on course for a rematch for all the marbles in January.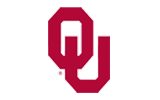 6: Oklahoma Sooners (8-1 SU, 6-3 ATS) (LW: 6) – With Kansas State challenging Okie State, the Sooners have to think that they have a real shot of going into Stillwater and winning Bedlam in a few weeks. There are still plenty of challenges ahead before that point, and the truth of the matter is that the National Championship dreams of this team have already been smashed barring a miracle.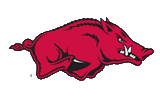 7: Arkansas Razorbacks (8-1 SU, 5-4 ATS) (LW: 8) – The Hogs did their job this week and took ample care of the Gamecocks to keep their BCS dreams alive. In fact, there is still a reasonable chance of getting to one of the premier bowl games in America if they can run the table, but that last game at LSU is going to be a bear.
8: Boise State Broncos (8-0 SU, 4-4 ATS) (LW: 7) – The Broncos will have their chance to impress this week against TCU, but the truth of the matter is that there is really nothing that this team can gain. There's no hope of playing for all of the marbles, and a loss knocks Boise State out of the BCS picture once and for all barring a ton of losses by teams in front of and immediately behind it.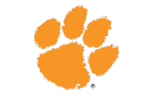 9: Clemson Tigers (8-1 SU, 7-2 ATS) (LW: 11) – The Tigers had a bye last week, but if they can beat Wake Forest this week, they'll be the first team to wrap up a bid in a conference title game, having won the ACC Atlantic Division. A loss, and it could be all over but the crying, as Wake would gain the upper hand.
10: Houston Cougars (9-0 SU, 7-2 ATS) (LW: 12) – The Cougars are definitely getting closer to the BCS, though they are probably going to need either Oklahoma or Oregon to get picked off by a team that no one sees coming and to lose their biggest games of the year to think about going to one of the top bowl games in the land.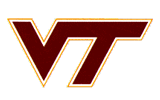 11: Virginia Tech Hokies (8-1 SU, 2-7 ATS) (LW: 13) – V-Tech took the week off to prepare for this big time duel against Georgia Tech, a game which will probably determine the winner of the ACC Coastal Division. A win parlayed with a Virginia loss this week wraps up the division title and will almost certainly setup a rematch against Clemson.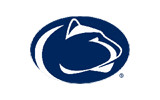 12: Penn State Nittany Lions (8-1 SU, 2-7 ATS) (LW: 15) – It has been a sad day and a half or so at Penn State, as sex scandal allegations are likely going to cause Head Coach Joe Paterno to be disgraced and dismissed or to resign his post at Happy Valley in a season in which a BCS bowl bid is really just two wins or so away.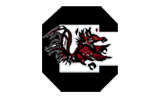 13: South Carolina Gamecocks (7-2 SU, 4-5 ATS) (LW: 10) – See ya in the Capital One Bowl, South Carolina! Actually, the Gamecocks will be lucky to land there as well, as we aren't so sure that they are nearly done with losses yet after getting blown away in Fayetteville last week. Dreams of winning the SEC East for a second straight year have been smashed if Georgia win this week.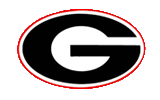 14: Georgia Bulldogs (7-2 SU, 6-3 ATS) (LW: 18) – Give it up for the Bulldogs! They're a combination of two wins or South Carolina losses away from making it to the SEC Championship Game, where they really could challenge LSU for the conference title. That being said, there is business to take care of first, and that starts with Auburn at home "Between the Hedges" on Saturday.
15: Southern Mississippi Golden Eagles (8-1 SU, 7-2 ATS) (LW: 19) – The truth of the matter is that Southern Miss can't be one of the best 15 teams in the country, but we don't see why this team isn't getting more love. It has a big win over Virginia, a team that controls its own destiny to make it to the BCS and is already bowl eligible in the ACC, and it is a 7-2 ATS team in Conference USA, a conference that is probably tougher than the Big East this year. A tough game against UCF is on tap this week.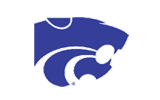 16: Kansas State Wildcats (7-2 SU, 7-2 ATS) (LW: 16) – Kansas State lost this week, but we are going to let it hold its position thanks to the carnage that happened around it and the fact that it really had a chance of winning on the road in Stillwater. The Cats will still be out of the Top 25 when it's said and done in all likelihood, starting with a game this week against Texas.
17: Nebraska Cornhuskers (7-2 SU, 3-6 ATS) (LW: 9) – For shame, Nebraska! The Cornhuskers were knocked off by a Northwestern team that was a 17 point underdog in Lincoln and without QB Dan Persa for the entire second half. Winning the Big Ten seems to be out of the question now, as it should be after a loss like that.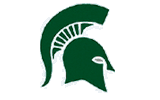 18: Michigan State Spartans (7-2 SU, 5-4 ATS) (LW: 21) – And the door swings open for Sparty… Michigan State now controls its own destiny for the Big Ten title after Nebraska was beaten last week, and the team that it is most likely to face (at least for now) in the Big Ten Championship Game is Penn State, a program that is officially in shambles.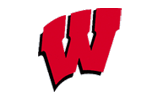 19: Wisconsin Badgers (7-2 SU, 6-2-1 ATS) (LW: 22) – Speaking of a team that just got a second lease on life… The likelihood is that Wisconsin is going to end up passing Penn State in the final game of the regular season when the two meet in Madison. The bad news is that Ohio State has to lose once more as well for the Badgers to take control of their own fate in the Big Ten Leaders Division.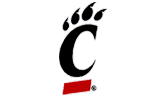 20: Cincinnati Bearcats (7-1 SU, 5-3 ATS) (LW: 23) – The day of reckoning might be here for the Bearcats. Truth be told, even going 2-2 in these final four games of the season will probably put them in the BCS for the second time in school history, but if UC can dump WVU out of the league title race this week at home, it would be a big, big boost for the program.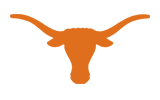 21: Texas Longhorns (6-2 SU, 5-3 ATS) (LW: 24) – The Longhorns could still conceivably be a BCS team this year if they can run the table and get Oklahoma to lose two of its final three games of the season. Anything less though, and UT will have to get ready for the Cotton Bowl or a game of comparable stature.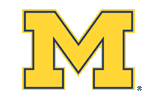 22: Michigan Wolverines (7-2 SU, 6-3 ATS) (LW: 14) – We definitely saw this one coming for the Wolverines. Losing to Iowa on the road seemed very likely going into last week, and that's exactly what happened. It's going to take a lot to keep this team in the crowded Big Ten title picture, but nothing is out of the question in a wide open conference.
23: Florida State Seminoles (6-3 SU, 5-4 ATS) (LW: 25) – Make that four straight wins for FSU by at least 25 points… The Noles are rolling right now, and they are the one team with three losses that you absolutely do not want to see on your schedule. QB EJ Manuel is going to have this team ranked in the preseason Top 10 once again next year if he can finish out this campaign in strong form.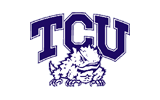 24: TCU Horned Frogs (7-2 SU, 4-5 ATS) (LW: NR) – We give the Horned Frogs their last stand in the Top 25 in the land, as they are almost certain to go onto the Smurf Turf and get blown away by the Broncos in the battle for the Mountain West title.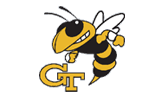 25: Georgia Tech Yellow Jackets (7-2 SU, 5-3-1 ATS) (LW: NR) – Georgia Tech seems to have righted the ship just in time for the duel against Virginia Tech. A win won't guarantee a spot in the ACC title game, but it'll be there for the taking as long as the Cavvies get beaten at some point down the stretch.
Adam Markowitz
is a staff writer living in the Orlando area. He has covered NFL, MLB, college football, CFL, AFL, NBA, college basketball, NASCAR, golf, tennis, and the NHL for a number of various outlets in his career, and he has been published by a number of different media outlets, including the Orlando Sentinel and the Wall Street Journal.