Ready to take a look at the Top 25 college football power rankings for this week? We've assembled the best comprehensive Top 25 on the internet, so check out how our teams are faring through Week 7 of the season!
1: LSU Tigers (7-0 SU, 5-2 ATS) (LW: 1) – The Bayou Bengals are the top rated team in the first BCS rankings, and they should get a boost in the computers this week when they take on Auburn, a team that is probably significantly overrated at this point, especially since it is dealing with a new quarterback this week.
2: Alabama Crimson Tide (7-0 SU, 6-1 ATS) (LW: 2) – For a team that was really supposed to struggle getting it together after losing both WR Julio Jones and RB Mark Ingram to the NFL Draft a year prematurely, it's amazing to think that the Crimson Tide are a perfect 7-0 SU and a whopping 6-1 ATS. That date with LSU is coming up quickly, and it should be one of the biggest duels of the entire season.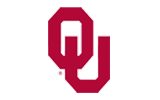 3: Oklahoma Sooners (6-0 SU, 4-2 ATS) (LW: 3) – And in the, "What the heck did we do wrong" category, we have the Sooners, who are miles back of the top two teams in the BCS rankings. No worries are coming out of Norman, though. The Sooners still knowing that winning out will most certainly leave them in the National Championship Game.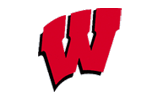 4: Wisconsin Badgers (6-0 SU, 5-0-1 ATS) (LW: 4) – The Badgers had to hate the fact that the computers killed their paper thin schedule in the first BCS rankings. Winning out won't be all the luck that this team needs to get to the title game. QB Russell Wilson is still taking that Heisman Trophy bid seriously, but there is a real question about how this team is going to play on the road at Michigan State this week.
5: Stanford Cardinal (6-0 SU, 6-0 ATS) (LW: 5) – The nation's lone perfect ATS team, Stanford just continues to roll over opponents. Washington at least has the ability to keep up score for score with the Cardinal, so this week's game down on "The Farm" could be remotely interesting.
6: Oklahoma State Cowboys (6-0 SU, 5-1 ATS) (LW: 7) – We really can no longer deny just how good the Cowboys are. For as disappointed as Stanford and Wisconsin had to be with the BCS rankings, Okie State had to be thrilled. If the Pokes win out, they have to be considered a National Championship Game contender.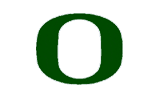 7: Oregon Ducks (5-1 SU, 3-2-1 ATS) (LW: 8) – No LaMichael James. No Darron Thomas. No problem. The Ducks took care of a shoddy start against Arizona State by rolling up the offensive numbers, even with both of their Heisman Trophy contenders out of the lineup. It's amazing how good this system is that Head Coach Chip Kelly has built in Eugene.
8: Boise State Broncos (6-0 SU, 4-2 ATS) (LW: 6) – Head Coach Chris Petersen has to hope that the Broncos get into the Big East next year. These wins over nobodies in the MWC just aren't going to be enough to do much else with this team save for take it to the Fiesta Bowl again.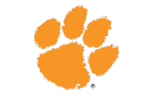 9: Clemson Tigers (7-0 SU, 6-1 ATS) (LW: 9) – Clemson is probably a win at home against Wake Forest away from winning the ACC Atlantic Division, but it isn't going to give up on hope for the National Championship quite yet. The home game against North Carolina this week should be about the same type of test that the Tigers passed last week at Maryland.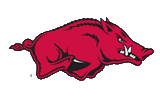 10: Arkansas Razorbacks (5-1 SU, 4-2 ATS) (LW: 10) – We kept warning that the Hogs were going to be a team to be reckoned with, and they are ranked as the top one loss team in the country in the first BCS rankings, ahead of a few of the undefeated teams as well. QB Tyler Wilson and company have South Carolina next in what will be a pivotal showdown for the SEC Championship hopes of both squads.
11: Nebraska Cornhuskers (5-1 SU, 1-5 ATS) (LW: 14) – The Huskers took the week off last week, but now, QB Taylor Martinez and RB Rex Burkhead have to be licking their chops at the idea of going against the lowly Golden Gophers and their atrocious defense this week in their third ever Big Ten game.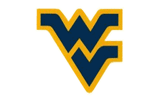 12: West Virginia Mountaineers (5-1 SU, 3-3 ATS) (LW: 15) – The Mountaineers are the only Big East team ranked in the Top 25 in the BCS this week, but that isn't all that much of a surprise. After all, this is really the only hope for a team to finish in the Top 10 in the land, and it might be the only hope at the Top 25 depending on how things go for teams like Rutgers and South Florida from here on out.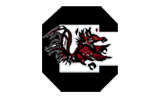 13: South Carolina Gamecocks (6-1 SU, 3-4 ATS) (LW: 16) – For now, we're going to keep South Carolina at No. 13, but the team has now lost RB Marcus Lattimore for the rest of the season, which is going to likely take this team out of the Top 25 in a hurry.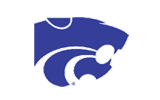 14: Kansas State Wildcats (6-0 SU, 5-1 ATS) (LW: 21) – There are only three teams that are left undefeated in the Big XII, and they are the only three teams that don't have at least two losses as well. If the Wildcats can stay the entire season in the Top 25, it will be a true accomplishment.
15: Houston Cougars (6-0 SU, 4-2 ATS) (LW: 18) – The Cougars might not be getting any respect across the country, but we do legitimately think that this team deserves a spot in the BCS if it can run the table in Conference USA, a conference which has a slew of teams with a lot of potential.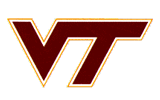 16: Virginia Tech Hokies (6-1 SU, 2-5 ATS) (LW: 19) – There are two more cupcake games coming on the horizon for the Hokies before their duel with Georgia Tech that will likely end up determining which team takes on Clemson in the ACC Championship Game.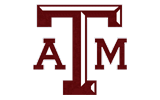 17: Texas A&M Aggies (4-2 SU, 2-4 ATS) (LW: 20) – There was never really a doubt about Texas A&M knocking off Baylor last week, which does make us feel a little bit better about keeping the Aggies in our Top 25 after back to back losses against Oklahoma State and Arkansas.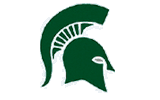 18: Michigan State Spartans (5-1 SU, 4-2 ATS) (LW: 23) – Michigan State got its second really big scalp at home this year when it took out Michigan for the fourth straight season. Now, it has its biggest test coming against Wisconsin in a game that will probably determine just how legitimate the Spartans really are.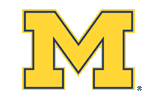 19: Michigan Wolverines (6-1 SU, 5-2 ATS) (LW: 11) – The Wolverines are now in big, big trouble in the Big Ten this year. Winning out might still get the job done and get them to the Big Ten Championship Game, but it's going to take two losses by Michigan State to get the job done.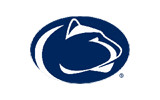 20: Penn State Nittany Lions (6-1 SU, 1-6 ATS) (LW: 24) – Penn State hasn't been winning games in pretty form, but it has been winning, which for the time being, is good enough. Still, wake us up when the big boys come up on the schedule before we consider Joe Pa and the gang a legitimate Top 25 team.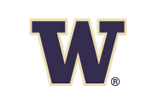 21: Washington Huskies (5-1 SU, 5-1 ATS) (LW: 25) – It's hard to think that Washington is really a 5-1 team both SU and ATS. No one has respected the program all season long now that QB Jake Locker is gone, but Head Coach Steve Sarkisian can make a big time statement if he can win on the road against Stanford this week.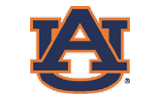 22: Auburn Tigers (5-2 SU, 3-4 ATS) (LW: NR) – It's going to be hard to deny Auburn a spot in the Top 25 rankings after beating Florida at home last week, but it's going to be really easy to move the defending champs out after they get creamed in the Bayou by No. 1 LSU in the Tiger Bowl this week.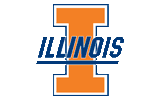 23: Illinois Fighting Illini (6-1 SU, 3-4 ATS) (LW: 12) – To answer the question whether Illinois is legit: No. Getting clocked at home in a terrible offensive performance against Ohio State was bad, and now, the team has left three road games, and home dates against Michigan and Wisconsin. Don't be shocked if that loss to the Buckeyes was the beginning of the end of the Illini this year.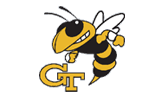 24: Georgia Tech Yellow Jackets (6-1 SU, 4-2-1 ATS) (LW: 13) – And, we basically have the exact same situation here with Georgia Tech. Not legit. Head Coach Paul Johnson called out his team and said that he knew in pregame warm-ups that his squad's lack of intensity was going to cost it against UVA. He was right. Now, the best the Jackets can do is make it to the ACC Championship Game.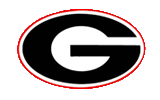 25: Georgia Bulldogs (5-2 SU, 4-3 ATS) (LW: NR) – It's a big secret right now outside of Athens, but the Bulldogs really look good all of a sudden after losing back to back games to start the season. Three of the last four have been on the road, and now, there are three straight home games after the Cocktail Party against Florida. Georgia could legitimately run the table from here with games against Florida, New Mexico State, Auburn, Kentucky, and Georgia Tech.
Adam Markowitz
is a staff writer living in the Orlando area. He has covered NFL, MLB, college football, CFL, AFL, NBA, college basketball, NASCAR, golf, tennis, and the NHL for a number of various outlets in his career, and he has been published by a number of different media outlets, including the Orlando Sentinel and the Wall Street Journal.