The 2011 NFL Draft is right around the corner, and here at Bang the Book, we've got all of the team needs for the AFC North squads drawn up in preparation for the draft.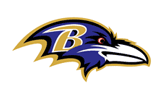 Baltimore Ravens
Draft Choices: 26, 58, 90, 123, 164, 165, 180, 191, 225
Team Needs: QB, DL, OL, LB
2011 NFL Draft Analysis: Ozzie Newsome has made a name for himself as one of the best talent evaluators in the NFL and since the Ravens have one of the best teams in the league, has the luxury of following the best available player strategy. Baltimore is in need of a wide receiver with Derrick Mason aging and the TJ Houshmanzadeh signing not working out, but would be reaching for one at the 26th pick. The likely option then seems to be a cornerback and there is loads of talent available at that position. CB Jimmy Smith from Colorado is an option, but there are major character concerns about him. CBs Brandon Harris and Aaron Williams are other distinct possibilities at this slot.
Cincinnati Bengals
Draft Choices: 4, 35, 66, 101, 134, 167, 207, 246
Team Needs: WR, DB, DL, LB
2011 NFL Draft Analysis: This pick is going to be predicated on whether or not the Bengals think that Carson Palmer will be their quarterback next season. If the Bengals don't have faith that Palmer will be back, then quarterback will be a huge need and they will set their sights on Blaine Gabbert in the first round or Christian Ponder or Andy Dalton in the second round. If the Bengals think they can convince Palmer to stay, than upgrading his wide receiving corps is priority one. Neither Terrell Owens or Chad Ochocinco impressed many last season and it is presumed that both were part of the reason that Palmer wants out. Every mock draft in the world thinks that the Bengals are going to take AJ Green with the fourth overall pick and that would be a great pick. Green is a phenomenal athlete and would immediately bolster the Bengals' passing attack.
Cleveland Browns
Draft Choices: 6, 37, 70, 102, 137, 168, 170, 248
Team Needs: DL, DB, WR, OL
2011 NFL Draft Analysis: The Browns may have finally found their quarterback in Colt McCoy, but the team still needs a ton of help in other areas. Cleveland could look at WR Julio Jones from Alabama as a means to improve an offense that was 29th in the NFL in yards per game in 2010. There are needs along the defensive line as well and a good number of talent available including Robert Quinn and Nick Fairley. If the Browns decide to go with the best player on the board, than they may go with CB Patrick Peterson from LSU who has the tools to be a shutdown corner for a number of years.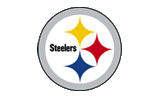 Pittsburgh Steelers
Draft Choices: 31, 63, 95, 128, 162, 196, 232
Team Needs: DB, OL, DL, WR
2011 NFL Draft Analysis: Pittsburgh would literally do backflips if center Maurkice Pouncey's twin brother Mike was available at this stage of the draft. However, Mike Pouncey looks to go in the teens and it would take a minor miracle for him to fall this
far. The two overwhelming needs for Pittsburgh are along the offensive line and in the secondary and they will address one of these concerns with their first pick. After Pouncey, no interior lineman is as worthy of a high selection, so it is unlikely that the Steelers will reach for someone like Rodney Hudson or Danny Watkins there. However, there are pretty of appealing corners projected to be available at this point and it looks as if Pittsburgh will go with either Brandon Harris from Miami or Aaron Williams from Texas.
Adam Markowitz
is a staff writer living in the Orlando area. He has covered NFL, MLB, college football, CFL, AFL, NBA, college basketball, NASCAR, golf, tennis, and the NHL for a number of various outlets in his career, and he has been published by a number of different media outlets, including the Orlando Sentinel and the Wall Street Journal.