April 28, 2011
2011 NFL Draft Preview – NFC West Team Needs
The 2011 NFL Draft is right around the corner, and here at Bang the Book, we've got all of the team needs for the NFC West squads drawn up in preparation for the draft.
Arizona Cardinals
Draft Choices: 5, 38, 69, 103, 136, 171, 184, 249
Team Needs: QB, LB, OL, RB
2011 NFL Draft Analysis: No team in the NFL may be more desperate for a quarterback than the Arizona Cardinals and HC Ken Whisenhunt. Arizona went through four quarterbacks after cutting the disappointing Matt Leinart in training camp but none could muster a passer rating over 65.9 as the Cardinals had one of the worst passing attacks in the league despite having Pro Bowl WR Larry Fitzgerald. NFL insiders are reporting that the Cardinals aren't enamored with either Cam Newton or Blaine Gabbert but are still projected to select one of the two quarterbacks if either fall to 5. Most mock drafts have the Cards taking Gabbert, but if he is gone they could take LB Von Miller instead.
St. Louis Rams
Draft Choices: 14, 47, 78, 112, 145, 216, 228
Team Needs: WR, DB, DL, OL
2011 NFL Draft Analysis: For the Rams to improve in 2011, sensational QB Sam Bradford needs a big play receiver who can stretch the field. Last year's Rookie of the Year winner impressed everyone with one of the best rookie seasons ever seen and did it despite having the least talented WR corps in the NFL. St. Louis would go delirious with joy if either AJ Green or Julio Jones plummeted out of the first 13 picks, but the odds of that happening are scant. Provided that neither Jones or Green are available and the Rams don't trade up, look for them to draft help for their defensive line. Ends Cameron Jordan and JJ Watt would both provide significant upgrades at this spot for the Rams.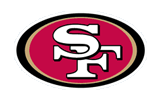 San Francisco 49ers
Draft Choices: 7, 45, 76, 108, 115, 141, 174, 190, 211, 231, 239, 250
Team Needs: DL, QB, DB, OL
2011 NFL Draft Analysis: San Francisco may have played to win the game last season but struggled to a 6-10 record in a year that they were the favorite per the NFL betting odds to win the NFC West. Inconsistent quarterback play and an itchy trigger from HC Mike Singletary doomed the 49ers chances and led to brass replacing Singletary with Jim Harbaugh. Much like Arizona and several other teams in the draft, the 49ers would love to grab a quarterback but probably won't be able to select one this far down. Taking someone other than Gabbert or Newton would be a humongous reach at this spot, so expect the 49ers to fill a need at either defensive line or cornerback. Patrick Peterson is the best cornerback available in the draft and would make a fine addition to the 49ers secondary.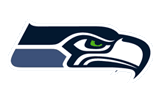 Seattle Seahawks
Draft Choices: 25, 57, 99, 156, 157, 173, 209, 242
Team Needs: QB, OL, DB, DL
2011 NFL Draft Analysis: Surprise, surprise, it's another NFC West team in need of a quarterback. Unlike the other teams in need of a quarterback however, Seattle selects late enough in the first round that taking a quarterback at their position wouldn't be considered a reach. If local product Jake Locker is still on the board this late, Seattle would be delighted to take him but he will probably be long gone. Provided that Locker is gone and the Seahawks are still interested in a quarterback, Christian Ponder and Andy Dalton are two names that have crept into first round discussion recently. Offensive line is another possibility at this point and OT Derek Sherrod and G Danny Watkins should both be on the board.
Share it now!
The following two tabs change content below.
Adam Markowitz
is a staff writer living in the Orlando area. He has covered NFL, MLB, college football, CFL, AFL, NBA, college basketball, NASCAR, golf, tennis, and the NHL for a number of various outlets in his career, and he has been published by a number of different media outlets, including the Orlando Sentinel and the Wall Street Journal.
Latest posts by Adam Markowitz (see all)