September 23, 2011
2011 NFL Power Rankings (After Week 2)
Ranking the NFL teams from No. 1 to No. 32 is never an easy task, but here at Bang the Book, we're keying in on all 32 teams in NFL betting action this year. Check out how the teams rank after Week 2 of the season!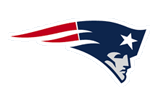 1: New England Patriots (2-0 SU, 2-0 ATS) (LW: 2) – The Pats know that they have a fantastic team this year, but losing TE Aaron Hernandez for at least the next couple of weeks could be problematic to say the least. QB Tom Brady is on his way to at least a 5,000 yard season if he stays healthy, and he could end up accounting for over 6,000 yards when it's said and done.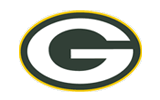 2: Green Bay Packers (2-0 SU, 1-1 ATS) (LW: 1) – We drop Green Bay a slot this week knowing that it struggled for far longer than it should have with the Panthers. That being said, there's no way that this isn't the best team in the NFC right now, and we have ranked the Pack accordingly.
3: Houston Texans (2-0 SU, 2-0 ATS) (LW: 5) – Still no RB Arian Foster. Still no problem. RB Ben Tate had his second straight 100+ yard rushing performance last week to beat the Dolphins. We'll see how legit these Texans are when they head to the Bayou to take on the Saints this week in one of the biggest matchups of the weekend.
4: New York Jets (2-0 SU, 1-1 ATS) (LW: 7) – The Jets still really haven't done anything all that impressive this year, but we are very convinced that they are the real deal. The big question: Is there a running back on this team that can truly carry the load? RB Shonn Greene just hasn't looked good at all even though he scored a TD last week in the romp over the Jags.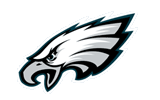 5: Philadelphia Eagles (1-1 SU, 1-1 ATS) (LW: 3) – We know if QB Michael Vick doesn't go down with a concussion on Sunday Night Football that the Eagles are a 2-0 team. That being said, we're not that worried about how good this team is, just how healthy Vick is. Will he be ready to go this week versus the Giants? That's the big question in the City of Brotherly Love.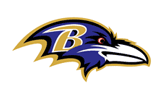 6: Baltimore Ravens (1-1 SU, 1-1 ATS) (LW: 4) – Maybe the Ravens aren't that great after all? Still, we think that this team is the real deal in spite of the loss at Tennessee last week, and it's a good sign going forward that this club still definitely has the same toughness that it showed against the Steelers in Week 1.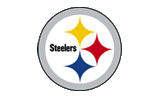 7: Pittsburgh Steelers (1-1 SU, 1-1 ATS) (LW: 6) – It's hard to move a team down a slot who just won a game 24-0, but the Steelers truly weren't all that impressive offensively against an inept Seahawks outfit. QB Ben Roethlisberger got hurt briefly and came back in the game, and he really didn't play all that well behind a shoddy offensive line that needs a heck of a lot of work.
8: New Orleans Saints (1-1 SU, 1-1 ATS) (LW: 8) – The Saints were impressive last week after a bit of a slow start against the Bears. There's no doubt that this team is on the rise, but it gets a huge test this week against the visiting Texans in what should be a heck of a shootout.
9: Atlanta Falcons (1-1 SU, 1-1 ATS) (LW: 10) – The Falcons are back up a spot in the poll after coming back and knocking off the Eagles, but we have one major, major question. Is this defense going to continue to give up 30+ points every single week? If so again this week versus Tampa Bay, there could be some real issues in Hot 'Lanta.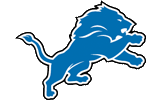 10: Detroit Lions (2-0 SU, 2-0 ATS) (LW: 13) – We're not quite as excited about the Lions as most are, but we know that they are playing great ball right now. However, the Chiefs aren't going to be on the schedule every single week, and we tend to think that it is a tad ridiculous that this club is favored by more than a field goal on the road in a divisional tussle this week.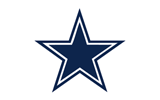 11: Dallas Cowboys (1-1 SU, 1-0-1 ATS) (LW: 12) – No one's going to give QB Tony Romo the credit that he deserves for gritting out a punctured lung and a cracked rib to come back in a game and lead his team back on the road against the Niners for an OT victory last week. However, you can bet that this week if he goes out and throws for 450 yards and four TDs, but makes the big mistake at the end of the game, that everyone is going to be on his case about it…
12: Tampa Bay Buccaneers (1-1 SU, 1-1 ATS) (LW: 15) – We were truly impressed this past week with the Bucs and their effort against Minnesota. Coming back from down 17 is impressive against anyone, but when you factor in that this was a road game and that WR Mike Williams and WR Arrelious Benn caught a grand total of one pass between them, that's just out of this world.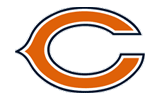 13: Chicago Bears (1-1 SU, 1-1 ATS) (LW: 9) – The Bears aren't going to be the only team to go into the Bayou this year and get their butts kicked, so we aren't going to punish them all that much even though most commentating think that that was just the beginning of what could be a long decline in the Windy City.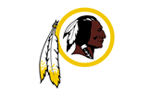 14: Washington Redskins (2-0 SU, 1-1 ATS) (LW: 16) – It wasn't a pretty game by any means, especially with all of the missed chances in Arizona territory, but wins are wins for the Redskins. There's a legit chance to move to 3-0 this week on the road against a banged up Dallas team, but we're not optimistic about the chances for QB Rex Grossman on the road for the first time this year.
15: San Diego Chargers (1-1 SU, 0-2 ATS) (LW: 11) – We just hate this San Diego team. WR Malcom Floyd left the game last week against the Pats, only to see WR Vincent Jackson put up just outstanding numbers. Yet when push came to shove at the goal line, RB Mike Tolbert was stuffed up when it really counted. The two TD loss probably should have only been a one score game, but this might be a microcosm of the rest of the season for the Bolts. No excuses this week not to pummel Kansas City.
16: Buffalo Bills (2-0 SU, 1-1 ATS) (LW: 18) – Alright, Buffalo, you've got our attention. However, you won't have it for much longer if the Pats come to town this week and spank you in Orchard Park. QB Ryan Fitzpatrick and the gang scored TDs on all five of their second half possessions to erase a huge halftime deficit against the Raiders… but this isn't child's play anymore.
17: New York Giants (1-1 SU, 1-1 ATS) (LW: 17) – This New York secondary is still awful, and to make matters worse, both WR Mario Manningham and WR Domenik Hixon could be out of the fold this week. QB Eli Manning is watching the Big Apple crumble around him, and if this remains the case, the Giants aren't going to be anywhere near the top half of the league soon.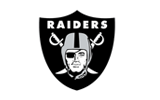 18: Oakland Raiders (1-1 SU, 2-0 ATS) (LW: 14) – Shame on you, Oakland. The Raiders should have beaten the Bills to get off on the right foot against teams outside of the AFC East. The good news though, is that the Black Hole is open for business once again this week when the Jets come to town.
19: Cleveland Browns (1-1 SU, 1-1 ATS) (LW: 27) – A win against the Colts shouldn't usually signal a team moving up eight spots, but there were just so many bad performances around the Browns this week that we don't have a heck of a lot of choice. QB Colt McCoy will get there as one of the second tier type of quarterbacks in this league, but he really needs more help around him to get beyond that — and to get Cleveland into the playoffs eventually.
20: St. Louis Rams (0-2 SU, 0-2 ATS) (LW: 19) – It's starting to sound like RB Steven Jackson might not be ready to go this week either, which is terrible news for the Rams. We still believe in this team, knowing that losses to the Giants and Eagles isn't the end of the world, especially in the NFC West, but one of these opponents has to fall for us to believe at some point.
21: Arizona Cardinals (1-1 SU, 1-1 ATS) (LW: 21) – Arizona's offense had its moments against the Redskins, like that great 73 yard TD pass to WR Larry Fitzgerald, but there are going to have to be a ton more moments like that for this team to win the NFC West this year. It's good to see QB Kevin Kolb getting used to his new home, though.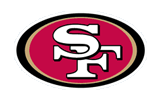 22: San Francisco 49ers (1-1 SU, 1-0-1 ATS) (LW: 22) – Sure, the 49ers were beaten on Sunday at home against Dallas, but at least it was a competent game, something that the majority of the rest of the NFC West didn't pull off. There's a point that Head Coach Jim Harbaugh has to yank QB Alex Smith, though. He just isn't cutting it as an NFL starting quarterback.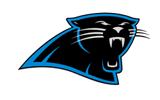 23: Carolina Panthers (0-2 SU, 2-0 ATS) (LW: 23) – Whoa, two straight 400+ yard passing games for QB Cam Newton? Is it the sign of the Apocalypse? Here's the problem that we do have with this team, though. RB DeAngelo Williams, who just signed an absolutely massive contract to stay on Tobacco Road, hasn't had double digits worth of touches in a game yet, and he barely has double digits in total yards as well.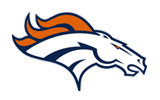 24: Denver Broncos (1-1 SU, 0-2 ATS) (LW: 29) – QB Kyle Orton survived a second week playing against his own hometown crowd, which would love to see him sat on the bench in favor of QB Tim Tebow. RB Knowshon Moreno sat out last week, but he should be back soon, if not this week.
25: Tennessee Titans (1-1 SU, 1-1 ATS) (LW: 30) – Maybe QB Matt Hasselbeck doesn't have one foot in the football grave and the other on a banana peel after all. He put up over 300 yards on an insanely good Baltimore defense, though we have to wonder if this was more of a case of the black and purple feeling all high and mighty a week after smacking the Steelers… We'll reserve judgment for another week.
26: Minnesota Vikings (0-2 SU, 1-1 ATS) (LW: 24) – Minnesota's first halves this season have been great. The second halves… eh, not so much. The defense has been dreadful in the second half this year, especially against the Bucs last week when it allowed 24 points without really getting beaten by the big time players on the other side of the field.
27: Miami Dolphins (0-2 SU, 0-2 ATS) (LW: 28) – What does it say for the rest of the NFL that the Dolphins move up a spot this week in spite of the fact that they really did show nothing against the Texans? The good news though, is that RB Daniel Thomas perhaps has proven that he can be the slugging running back that Head Coach Tony Sparano really needs to keep his job.
28: Jacksonville Jaguars (1-1 SU, 1-1 ATS) (LW: 20) – The Jags have had enough of the QB Luke McCown experiment, and they are turning their club over to their first round draft pick, QB Blaine Gabbert. That being said, this team really doesn't look competent this year. But at least there's good news… at least they're not the Colts!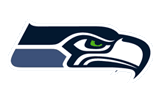 29: Seattle Seahawks (0-2 SU, 0-2 ATS) (LW: 26) – It's not going to get worse for the Seahawks than it did last week in Pittsburgh. We were right that Seattle had no chance against the Steelers, but we want to know whether this team has anything more than this to bring to the table against lesser teams.
30: Cincinnati Bengals (1-1 SU, 2-0 ATS) (LW: 31) – The Bengals proved last week that they have the ability to beat some awful teams, but they couldn't find a way to close the deal against Denver. That being said, at least this team knows that its rookies, QB Andy Dalton and WR AJ Green are on the same page and might really be a fantastic QB/WR combo in the future. However, that future isn't right now.
31: Kansas City Chiefs (0-2 SU, 0-2 ATS) (LW: 25) – There's just no way that the Chiefs are winning games this year playing like this. RB Jamaal Charles' season is over after tearing his ACL, but he isn't the only problem with this team. The offense only has scored 14 points, but the defense has allowed 89. It's hard to see which unit has been worse.
32: Indianapolis Colts (0-2 SU, 0-2 ATS) (LW: 32) – It's probably better for QB Peyton Manning to just stay away from this team for the rest of the season. Draft QB Andrew Luck, groom him, and eventually walk away from the team with the squad back intact. Losing to the Browns at home is as low as this team has been in a decade.
Share it now!
The following two tabs change content below.
Adam Markowitz
is a staff writer living in the Orlando area. He has covered NFL, MLB, college football, CFL, AFL, NBA, college basketball, NASCAR, golf, tennis, and the NHL for a number of various outlets in his career, and he has been published by a number of different media outlets, including the Orlando Sentinel and the Wall Street Journal.
Latest posts by Adam Markowitz (see all)