Ranking the NFL teams from No. 1 to No. 32 is never an easy task, but here at Bang the Book, we're keying in on all 32 teams in NFL betting action this year. Check out how the teams rank after Week 3 of the season!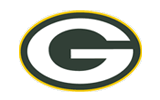 1: Green Bay Packers (3-0 SU, 2-1 ATS) (LW: 2) – It was a short stay for the Packers at the No. 2 spot in the NFL power rankings, as they are back to No. 1 after New England's fall. Still, there's a question about this team's defense, which is getting torched for well over 300 passing yards and over 400 total yards per game.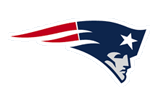 2: New England Patriots (2-1 SU, 2-1 ATS) (LW: 1) – It's tough to drop New England any further than this, as we know that this team is still the cream of the crop in the league. That being said, we're a tad worried that in the first game without TE Aaron Hernandez in the lineup, QB Tom Brady was picked off four times. The New England defense still looks absolutely atrocious.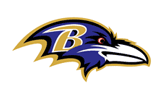 3: Baltimore Ravens (2-1 SU, 2-1 ATS) (LW: 6) – Much better. QB Joe Flacco threw for almost 400 yards against a pitiful St. Louis defense last week, and the defense did the rest. Now, a win over the Jets will likely cement the Ravens as one of the top contenders for the Super Bowl this year.
4: New Orleans Saints (2-1 SU, 2-1 ATS) (LW: 8) – It wasn't an easy fixture, but the Saints were able to sneak past the Texans, and they looked like a side to be feared in doing so. QB Drew Brees and this offense are just like a well oiled machine, and save for watching the Brady Bunch in New England, there isn't an offense that we know can score 30+ points every single time out like the Saints can. Remember that WR Marques Colston isn't even in the lineup!
5: Houston Texans (2-1 SU, 2-1 ATS) (LW: 3) – The Texans didn't embarrass themselves last week in New Orleans, but allowing 40 points shows that this defense still has a lot of work to do to be a Super Bowl contender. The offense was great though, and that is going to be the unit that really has to step up against the Steelers in Week 4.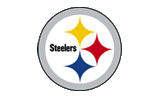 6: Pittsburgh Steelers (2-1 SU, 1-2 ATS) (LW: 7) – Are the Steelers really a legit team this year? Barely sneaking out of Indianapolis with a win isn't really helping make us believe in this team, and QB Ben Roethlisberger still only has a total of one TD pass in each of his first three games. The Steelers will have their work cut out for them at Reliant Stadium this week.
7: Buffalo Bills (3-0 SU, 2-1 ATS) (LW: 16) – Okay, Buffalo. We believe you now. Even when all hope looked lost against the Pats, it was more second half magic for QB Ryan Fitzpatrick that paved the way for a big time victory to take the lead in the AFC East. The Bills have the world's attention right now though, and no one is going to take them lightly anymore.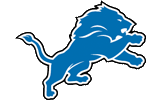 8: Detroit Lions (3-0 SU, 2-0-1 ATS) (LW: 10) – Detroit just continues to get the job done with its offense. QB Matt Stafford had another 300+ yard performance through the air last week, and WR Calvin Johnson had two more TD grabs to lead the way as well. Don't be shocked if this team really does end up challenging for the NFC North crown.
9: New York Jets (2-1 SU, 1-2 ATS) (LW: 4) – We knew that that road trip at the Black Hole was going to be tough for the Jets, and they failed their first road test, and failed it miserably. QB Mark Sanchez and the gang have plenty of work to be done to be able to get it together again in the AFC East.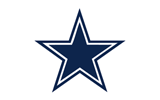 10: Dallas Cowboys (2-1 SU, 1-1-1 ATS) (LW: 11) – Six field goals in a game doesn't make us feel all that good about the Cowboys right now, but we know that wins are wins, especially when you're talking about a team that just has a brutal amount of injuries that it has to contend with.
11: Tampa Bay Buccaneers (2-1 SU, 2-1 ATS) (LW: 12) – Give the Bucs all the credit in the world for coming out and knocking off the Falcons last week. This team does really look the part of a potential champion this year, especially since the one and only loss was a close call against a Detroit team that all of a sudden truly looks like gangbusters out there. QB Josh Freeman and company might be the real deal after all.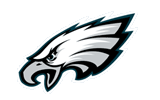 12: Philadelphia Eagles (1-2 SU, 1-2 ATS) (LW: 5) – Has the "dream team" gone to sleep once and for all? The Eagles are just 1-2, they don't have QB Michael Vick for the next month, and they might not have RB LeSean McCoy this week either. That being said, the rest of this team is just downright mediocre at best, and the schedule ahead is really, really tough. Philly is in big, big trouble right now.
13: New York Giants (2-1 SU, 2-1 ATS) (LW: 17) – QB Eli Manning came up with one of the bigger games of his career this past week, throwing for four TD passes against what was supposed to be one of the most vaunted secondaries in the game. And, to make matters even more impressive, he did this all without WR Mario Manningham and WR Domenik Hixon. Are the G-Men legit? Time will tell, but that loss against Washington on the road still doesn't look as bad as it once did.
14: Atlanta Falcons (1-2 SU, 1-2 ATS) (LW: 9) – Atlanta really didn't look the part of a division champions last week in a loss against Tampa Bay. Sure, the Falcons were in the duel with the Bucs for awhile, but when push came to shove, they truly looked like the lesser team on the field. If this really is the third best team in the NFC South, there's no way that Atlanta is even making it back to the playoffs.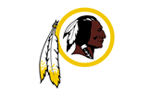 15: Washington Redskins (2-1 SU, 2-1 ATS) (LW: 14) – The Redskins didn't pass their first road test of the year, but they did put up a great fight in Big D. QB Rex Grossman was under constant pressure and spiraled back to earth when that pressure was in his face, and we know that the blitzes are going to be coming in the future. This might be the beginning of the end for the Skins.
16: San Diego Chargers (2-1 SU, 0-3 ATS) (LW: 15) – San Diego just keeps taking strides backwards even though it is winning. The Bolts had survivor pool players everywhere jumping out of their skins, knowing that their season almost came to a close with the biggest favorite of the season. RB Ryan Mathews looks good, but the rest of this team just doesn't look like it's got the chops right now to get the job done in the AFC West, especially with the…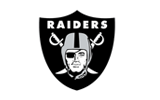 17: Oakland Raiders (2-1 SU, 3-0 ATS) (LW: 18) – … Raiders breathing right down their necks… Oakland looked great in an upset of the Jets last week in the home opener in the Black Hole, and it's hard to believe that this team is a monumental collapse in Buffalo away from being 3-0 and arguably one of the top teams in the league. Don't be shocked if the silver and black become a postseason team this year under first year Head Coach Hue Jackson.
18: Cleveland Browns (2-1 SU, 2-1 ATS) (LW: 19) – The Browns haven't played all that much of a schedule this year, but they are getting the job done and have a solid 2-1 start to their season to show for it. RB Peyton Hillis needs to get over this strep throat fast though, because RB Montario Hardesty just isn't going to cut it.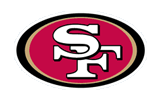 19: San Francisco 49ers (2-1 SU, 2-0-1 ATS) (LW: 22) – RB Frank Gore is hurting, but the 49ers are getting the job done right now under first year Head Coach Jim Harbaugh. This offense is putrid, averaging not even 220 yards per game, but this is a golden opportunity this week to go on the road against the Eagles and steal a victory that no one figured was possible at the start of the campaign.
20: Tennessee Titans (2-1 SU, 1-2 ATS) (LW: 25) – QB Matt Hasselbeck now has two straight 300+ yard passing performances under his belt, but he is going to have some major problems going forward. WR Kenny Britt, one of the most dynamic receivers that the game has to offer, tore his MCL, which will certainly end at least the next few weeks, and potential his entire season as well. RB Chris Johnson still doesn't have 100 yards yet in total on the ground, let alone having a 100+ yard rushing performance.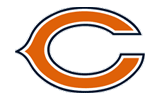 21: Chicago Bears (1-2 SU, 1-2 ATS) (LW: 13) – The Bears are the team taking the monumental drop in the rankings, though we know that they aren't the only team in the league that is going to get smacked by double digits by the Packers this year at home. We just don't buy into this club entirely at this point, and there are a lot of 2-1 teams out there that will have Chicago's number.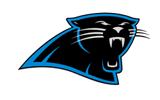 22: Carolina Panthers (1-2 SU, 3-0 ATS) (LW: 23) – It took a safety and some other timely defensive plays, but the Panthers finally got the job done and got their first win of the season against a bad Jacksonville club. The criticizers of QB Cam Newton will be back this week since he only threw for 158 yards, but when push came to shove, throwing for 400+ in losses wasn't acceptable because the team was beaten. Throwing for 150 yards and winning should be considered a triumph.
23: Arizona Cardinals (1-2 SU, 1-2 ATS) (LW: 21) – It's almost as though we have no choice but to leave the Cardinals just on the wrong side of the bottom 10 teams in the league because we know that they are putrid. However, they've got a win to their name, and they get to stay in the 20s in spite of the fact that they were truly terrible on the road against the Seahawks last weekend.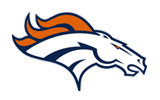 24: Denver Broncos (1-2 SU, 1-2 ATS) (LW: 24) – The Broncos tried their hardest last week to pull off the upset on the road in Tennessee, but they just couldn't get the job done when push came to shove. That being said, this is a team that badly needs its secondary to get going. No one has a pick this year, and the unit just gave up over 300 yards to QB Matt Hasselbeck.
25: Minnesota Vikings (0-3 SU, 1-1-1 ATS) (LW: 26) – C'mon Vikes! Finish off a game already! They were well in front of the Lions at home, marking the third straight week that they coughed up a lead of at least a TD. The secondary blew it again, getting blown to bits by QB Matt Stafford and the Detroit passing game. This team is good enough to be 3-0 and certainly shouldn't be 0-3.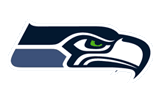 26: Seattle Seahawks (1-2 SU, 1-2 ATS) (LW: 29) – QB Tarvaris Jackson has his first win as a starter in Seattle, but we don't know how noteworthy a win over the Cardinals really is. It's not like throwing for 135 yards and putting 13 points on the board is all that impressive, but we will admit that this unit does look better with WR Sidney Rice back in the lineup.
27: St. Louis Rams (0-3 SU, 0-3 ATS) (LW: 20) – QB Sam Bradford just didn't stand a chance against the Ravens' defense last week, but the true surprise was how badly the secondary struggled against QB Joe Flacco and company. Almost 400 total passing yards, including getting completely lit up by a rookie in WR Torrey Smith? C'mon, St. Louis. You're better than this.
28: Miami Dolphins (0-3 SU, 0-3 ATS) (LW: 27) – And the Tony Sparano firing clock continues to click… We just don't know how much longer the Fish are going bother hanging on to Sparano this year, knowing that the season is over with. Still, even in a 17-16 loss at the Dawg Pound, RB Daniel Thomas proved to be impressive, accounting for 95 yards on the ground in a push to make RB Reggie Bush all that more useless in South Beach.
29: Jacksonville Jaguars (1-2 SU, 1-2 ATS) (LW: 28) – QB Blaine Gabbert put 10 points on the board in the second quarter against Carolina last week… Too bad the only other score he accounted for in the game was a safety against… At least RB Maurice Jones-Drew had over 160 total yards on the afternoon, proof that he remains a bull in spite of the fact that he really hasn't had much in terms of whiffs of the end zone this year.
30: Cincinnati Bengals (1-2 SU, 2-1 ATS) (LW: 30) – Not that it's exactly breaking news, but the Cincinnati offense is still pretty darn bad. The Bengals just don't look anything like competitors, especially after scoring just eight points, two of which came on a conceded safety at the end of the game against a San Fran team that has had the propensity to get absolutely annihilated by the deep ball this year.
31: Kansas City Chiefs (0-3 SU, 1-2 ATS) (LW: 31) – WR Dwayne Bowe found his way into the end zone, and the Chiefs stayed competitive for the first time this season. That being said, there's still no way that we see this team as a threat for anything aside from the No. 1 pick in the NFL Draft this coming year.
32: Indianapolis Colts (0-3 SU, 1-2 ATS) (LW: 32) – Losing QB Kerry Collins to injury might have been the best thing that ever happened to this team. Though we don't truly believe that QB Curtis Painter is getting the job done with this club, we do know that he can't do much worse than Collins was doing for the first two and a half games of the season. Indy came close, but didn't end up pulling it off against the Steelers on Sunday Night Football.
Adam Markowitz
is a staff writer living in the Orlando area. He has covered NFL, MLB, college football, CFL, AFL, NBA, college basketball, NASCAR, golf, tennis, and the NHL for a number of various outlets in his career, and he has been published by a number of different media outlets, including the Orlando Sentinel and the Wall Street Journal.