Ranking the NFL teams from No. 1 to No. 32 is never an easy task, but here at Bang the Book, we're keying in on all 32 teams in NFL betting action this year. Check out how the teams rank after Week 5 of the season!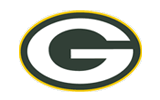 1: Green Bay Packers (5-0 SU, 4-1 ATS) (LW: 1) – It was tough for the Pack to overcome their 14-0 deficit against the Falcons, but they proved that they are the best team in the NFL this year by storming back and completely dominating over the last 35 minutes or so of that game on the road against one of the top teams in the league.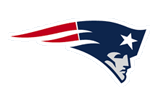 2: New England Patriots (4-1 SU, 4-1 ATS) (LW: 2) – The Patriots aren't going anywhere this year. They have now scored at least 30 points in 13 straight games, just one shy of the record set by the "Greatest Show On Turf" from St. Louis. QB Tom Brady and the crew are sure to be at least approaching that number virtually every single week.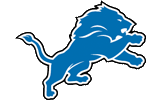 3: Detroit Lions (5-0 SU, 4-0-1 ATS) (LW: 4) – Wow. That's about all we can say right now about the Lions. They are a whopping 5-0 for the first time since 1956. That's before Barry Sanders was even born, before the idea of the Super Bowl was even thought of, and before the NFL was even selling out games. This may be the best edition of the Lions in franchise history.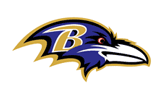 4: Baltimore Ravens (3-1 SU, 3-1 ATS) (LW: 3) – Sure, we're dropping the Ravens down a spot this week, but it's not at their own fault. They're still, without much doubt, one of the best three teams in the league. Off of a bye, the Texans are up next.
5: New Orleans Saints (4-1 SU, 3-2 ATS) (LW: 5) – The Saints didn't cover the NFL betting odds last week against the Panthers, but at least they were able to survive the game. This is a third straight road game this week against the Bucs, and it is the biggest of the bunch.
6: Buffalo Bills (4-1 SU, 3-2 ATS) (LW: 9) – The Bills just keep on keepin' on! QB Ryan Fitzpatrick and RB Fred Jackson both put together solid games once again, and for the third straight home game this year, Buffalo was able to bounce a team that could get into the playoffs. The win over Philly wasn't quite as big as the one against the Brady Bunch, but it was darn close. Five more wins might get this team into the postseason.
7: San Diego Chargers (4-1 SU, 2-3 ATS) (LW: 12) – The Chargers lost both RBs Ryan Mathews and Mike Tolbert to injuries in the win against the Broncos, but neither injury should be serious. TE Antonio Gates should also be back after missing three straight games after the team's bye next week.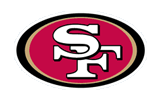 8: San Francisco 49ers (4-1 SU, 4-0-1 ATS) (LW: 13) – We're starting to believe in the 49ers. We still don't think that this team has truly been challenged this year, and we don't see a squad that is going to go 13-3 or 12-4 this year, but this is definitely the best team in the NFC West and will almost certainly be a postseason club.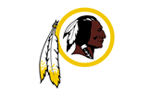 9: Washington Redskins (3-1 SU, 3-1 ATS) (LW: 11) – The Skins move up a couple spots this week thanks to the fact that there was so much carnage in the middle of our power poll. They were on bye, and now, they have a tough game this week against their division rivals from the City of Brotherly Love.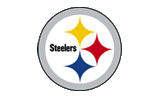 10: Pittsburgh Steelers (3-2 SU, 2-3 ATS) (LW: 15) – A lot of credit this week to the Steelers. That was a potentially tough game against the Titans last week, and they passed the test with flying colors even though they didn't have their top three running backs by the end of the game. QB Ben Roethlisberger had three TD passes for the first quarter of the season, and he turned around and tossed five scores against the Titans.
11: Tampa Bay Buccaneers (3-2 SU, 2-3 ATS) (LW: 7) – We tend to give the Bucs a bit of a break even though they were beaten by the biggest margin of defeat of the season in San Fran last week. However, it was a short week after MNF against the Colts, on the road, across the country, and a week before the Saints come to town in a battle for first place in the NFC South. We expect a significantly better effort this week.
12: Houston Texans (3-2 SU, 3-2 ATS) (LW: 6) – WR Andre Johnson is out for another week or two, and LB Mario Williams is now done for the year. Houston lost to the Raiders last week, and now, there are two games on the road against potentially playoff foes. The seat is getting a lot hotter for Head Coach Gary Kubiak all of a sudden.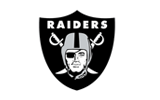 13: Oakland Raiders (3-2 SU, 4-1 ATS) (LW: 19) – Just win, baby! The Raiders did just that a day after their owner, Al Davis passed away. QB Jason Campbell and the gang in silver and black all of a sudden look like legitimate playoff contenders after that win at Reliant Stadium.
14: New York Giants (3-2 SU, 3-2 ATS) (LW: 8) – Shame on you, New York! The Giants were beaten by the lowly Seahawks at home in a game that they were double digit favorites. QB Eli Manning threw for over 400 yards, but the day was a complete waste for the hometown crowd, which booed the men in blue off the field in disgust for the last few minutes of the game.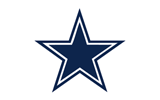 15: Dallas Cowboys (2-2 SU, 1-2-1 ATS) (LW: 17) – QB Tony Romo has no excuses any longer. He is going to have a full set of receivers to work with, and it's hard to argue with anything that TE Jason Witten, WR Dez Bryant, and WR Miles Austin have historically done. RB Felix Jones is back as well. The only problem in Big D? New England is the next team up on the slate.
16: Atlanta Falcons (2-3 SU, 1-4 ATS) (LW: 10) – We're still trying to give the Falcons the benefit of the doubt, knowing that they have lost to some of the best teams in the biz this year. That being said, they're lucky that they're not 0-5, but we still think that this offense can carry this team to the playoffs.
17: Tennessee Titans (3-2 SU, 2-3 ATS) (LW: 14) – Were the Titans exposed last week as frauds? They certainly didn't look good in the Steel City, and if their defense can't keep teams a total of three touchdown passes on the season from throwing five scores, they're going to fall out of the playoff picture quickly in the AFC.
18: Cleveland Browns (2-2 SU, 1-2-1 ATS) (LW: 21) – RB Peyton Hillis says that he is worried about his contract and his place in Cleveland in the future. We're more worried about the fact that he still isn't truly over his strep throat and might not be playing at 100% going forward. This is the only last place team that is just a game back from the division lead in football.
19: New York Jets (2-3 SU, 1-4 ATS) (LW: 16) – It's not surprising that the Jets went on the road and failed against the Patriots. However, we're really wondering if this team is going to be able to turn this around to get into the playoffs. QB Mark Sanchez just doesn't look like a winner right now.
20: Cincinnati Bengals (3-2 SU, 4-1 ATS) (LW: 22) – Before we get overly excited about the fact that the Bengals are 3-2, let's remember that one of these wins is against Jacksonville and one is against Cleveland. Still, this wasn't a team that many thought would win even three games for the whole season, so this is a real accomplishment.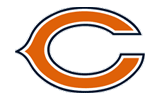 21: Chicago Bears (2-3 SU, 1-4 ATS) (LW: 20) – We give the Bears credit for at least hanging in there in the first half against the Lions last week on Monday Night Football. They led at halftime before a bad second half got the best of them. Now, Chicago really has to win this week at Minnesota to keep its reasonable playoff chances alive.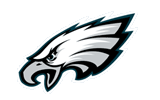 22: Philadelphia Eagles (1-4 SU, 1-4 ATS) (LW: 18) – There isn't a team that needs a bye week right now more than the Eagles. However, there's no bye on tap this week after the loss at the Bills. For the second straight week, the Eagles are going to be favored on the road against a team with just one loss in the first month of the season. Watch out. The Redskins could knock this team to 1-5.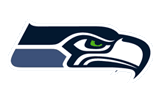 23: Seattle Seahawks (2-3 SU, 3-2 ATS) (LW: 25) – QB Tarvaris Jackson was knocked out against the Giants, but it didn't make a difference. QB Charlie Whitehurst took over and led the team to victory on the road at MetLife Stadium. The good news for the Seahawks is that there are still a lot of games left against NFC West teams, so perhaps a .500 record is attainable.
24: Kansas City Chiefs (2-3 SU, 3-2 ATS) (LW: 26) – If the Chiefs weren't out of the "Suck for Luck Sweepstakes" before last week, they certainly are now. Beating the Colts might have been the worst thing that has happened to this franchise in quite some time, though perhaps a star has been borne in RB Jackie Battle.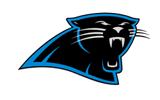 25: Carolina Panthers (1-4 SU, 4-1 ATS) (LW: 23) – QB Cam Newton had another stellar game, and for the first time, RB DeAngelo Williams cracked the 100+ yard barrier and found the end zone. The Panthers still haven't found that second win yet, but they have definitely served notice to the rest of the NFC South that they are no longer pushovers.
26: Minnesota Vikings (1-4 SU, 2-2-1 ATS) (LW: 28) – The Vikes were rightfully favored over Arizona last week at home, and they were practically in the win column by the end of the first quarter. At that point, Minnesota was up 28-0, and RB Adrian Peterson had already scored three times.
27: Arizona Cardinals (1-4 SU, 2-3 ATS) (LW: 24) – It didn't get much worse than the effort that the Cardinals put forth last week in the first quarter at Minnesota. Things just aren't getting any better in the desert, which could see Head Coach Ken Whisenhunt get canned in a matter of weeks.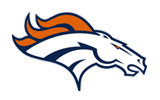 28: Denver Broncos (1-4 SU, 1-4 ATS) (LW: 27) – We were right last week when we prognosticated that QB Kyle Orton might be starting his last game with the Broncos. It's Tebow Time! QB Tim Tebow nearly led the team back from a 16 point deficit in the fourth quarter against the Bolts, and though he failed, he at least has made himself a starter, presumably for the rest of the year.
29: Jacksonville Jaguars (1-4 SU, 1-4 ATS) (LW: 29) – Jacksonville isn't winning any time in the near future, but it came close last week. However, coming close against Cincinnati at home isn't anything to write home about.
30: St. Louis Rams (0-4 SU, 0-4 ATS) (LW: 30) – It's hard to believe that Offensive Coordinator Josh McDaniels is leading a team that doesn't even have 50 points scored for the first month of the season. QB Sam Bradford has his work cut out for him to get this ship righted.
31: Indianapolis Colts (0-5 SU, 2-3 ATS) (LW: 31) – Somewhere, QB Andrew Luck had to be smiling that the Colts were beaten by the Chiefs. He's now one step closer to getting tutored by the great Peyton Manning as the No. 1 pick in the NFL Draft.
32: Miami Dolphins (0-4 SU, 0-3-1 ATS) (LW: 28) – QB Chad Henne was put on IR last week. Think that things aren't tough for the Dolphins? QB David Garrard turned them down because of money, and of all of the free agents out there, it was QB Sage Rosenfels that came in to be the team's second quarterback. Yikes!
Adam Markowitz
is a staff writer living in the Orlando area. He has covered NFL, MLB, college football, CFL, AFL, NBA, college basketball, NASCAR, golf, tennis, and the NHL for a number of various outlets in his career, and he has been published by a number of different media outlets, including the Orlando Sentinel and the Wall Street Journal.