Ranking the NFL teams from No. 1 to No. 32 is never an easy task, but here at Bang the Book, we're keying in on all 32 teams in NFL betting action this year. Check out how the teams rank after Week 6 of the season!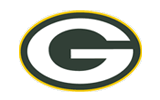 1: Green Bay Packers (6-0 SU, 5-1 ATS) (LW: 1) – The Packers might not have scored in the second half last week against the Rams, but they really didn't need to. This is clearly still the best team in the league, and there is no denying that QB Aaron Rodgers and crew are the overwhelming favorites to win it all for a second straight year.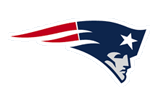 2: New England Patriots (5-1 SU, 4-2 ATS) (LW: 2) – The streak of scoring 30+ points in a game is said and done with for the Patriots, but at least they were able to survive against Dallas to move to 5-1 and to the head of the class in the AFC East. Still, there are some glaring problems that need to be addressed, or this team isn't going to survive come playoff time once again.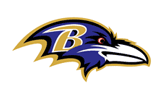 3: Baltimore Ravens (4-1 SU, 4-1 ATS) (LW: 4) – RB Ray Rice is on a clip for 2,240 yards from scrimmage this year. Think that the Ravens aren't good enough to get the job done? The only thing that would hold Rice back now is the fact that he probably won't be playing in Week 17 because the AFC North will be wrapped up and so to, might be a first round bye in the playoffs.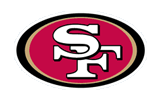 4: San Francisco 49ers (5-1 SU, 5-0-1 ATS) (LW: 8) – We have to excuse Head Coach Jim Harbaugh for the way that he acted at the end of the game on Sunday in Detroit. This is a damn good Detroit team that his Niners just knocked off, and with the bulk of the NFC West schedule yet to play, there is a great chance all of a sudden that this team could end up being the No. 2 seed in the NFC even though it probably won't be the second best team in the conference. Right now though, there's no denying that the 49ers are legit.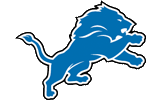 5: Detroit Lions (5-1 SU, 4-1-1 ATS) (LW: 3) – We're not going to hammer the Lions for losing to San Francisco at home, though it definitely did expose some flaws in the team. We will hammer Head Coach Jim Schwartz though, as he pulls off the same antics each and every week that he got angry at Jim Harbaugh doing. The running back situation is tenuous at best for the Lions right now. RB Jahvid Best sustained a concussion last week, and RB Jerome Harrison has a brain tumor that will keep him out for the rest of the season.
6: San Diego Chargers (4-1 SU, 2-3 ATS) (LW: 7) – The bye week came at a good time for the Chargers, as they are hoping to get healthy and get TE Antonio Gates back in the fold this week. It still might not quite happen, but Gates definitely could be a difference maker for what has surprisingly been a lackluster offense. It's amazing that San Diego is at this point with QB Philip Rivers having thrown more interceptions (7) than touchdowns (6).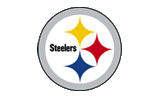 7: Pittsburgh Steelers (4-2 SU, 2-4 ATS) (LW: 10) – It wasn't the prettiest game in the world for the Steelers, but they got the job done and finished off the Jags without all that much mess. QB Blaine Gabbert never stood a shot in the game, but the lack of offense in the second half really allowed Jacksonville to stick around in a game that it was thoroughly dominated in the first half in.
8: Tampa Bay Buccaneers (4-2 SU, 3-3 ATS) (LW: 11) – We still don't understand the lack of love for the Bucs this year. They were just on the outside of the playoffs a year ago, and this year, they are clearly as good, if not better than the Falcons and could get into the dance. It was another close win this week against New Orleans, making this team 2-0 against the big time divisional foes. Now, it's off to London for a clash with the Bears.
9: New Orleans Saints (4-2 SU, 3-3 ATS) (LW: 5) – Twice this season, the Saints were trailing in the fourth quarter of a game. Twice, QB Drew Brees got his team right down near the goal line for the score that would have tied things up or given the Saints the lead. And twice, they failed epically. There's still no shame in losing road games at Tampa Bay and Green Bay, but New Orleans still has some work to do to truly become an elite team in this league.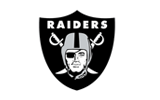 10: Oakland Raiders (4-2 SU, 5-1 ATS) (LW: 13) – Are the Raiders an enigma? They definitely are doing everything that they can to win and win now, just as their deceased owner, Al Davis would have wanted. The team traded a first round draft pick and a conditional high pick for QB Carson Palmer to replace the injured QB Jason Campbell. Still, what does it say about QB Kyle Boller if Head Coach Hue Jackson has said that he is going to start Palmer this week in spite of the fact that he hasn't thrown a ball in live action in almost a year and won't have had anything but three days of practice and a walkthrough before taking the field on Sunday?
11: New York Giants (4-2 SU, 3-2-1 ATS) (LW: 14) – The Giants were able to stave off a big challenge by the Bills this week, and that leaves them atop the NFC East. With the rest of this division struggling, there is no doubt that it is a wide open division, and having a game and a half on Dallas and two on Philly could go a long way to getting Big Blue back in the postseason.
12: Buffalo Bills (4-2 SU, 3-2-1 ATS) (LW: 6) – Things are so bad for RB CJ Spiller that he was taken out of his running back role and converted into a wide out. That being said, RB Fred Jackson is one of the hardest runners in the league at the moment, and he is getting the job done as one of the top backs in the league. Buffalo may have lost last week and has to slip as a result, but we still think that this could be a playoff team this year.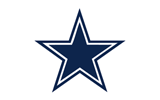 13: Dallas Cowboys (2-3 SU, 2-2-1 ATS) (LW: 15) – We're going to inch Dallas up a couple of spots in spite of last week's loss, as it really did play well against the Patriots and could have won the game. QB Tony Romo wasn't to blame for this one, nor was the defense. Instead, we have to pin the loss on Head Coach Jason Garrett for being so conservative at the end of the game instead of going for glory with the ball on offense. The Cowboys are only going to get better with time.
14: Atlanta Falcons (3-3 SU, 2-4 ATS) (LW: 16) – Atlanta finally put together a complete and concise game last week when it took down the Carolina Panthers at home, but matters are going to get a heck of a lot harder this week. Without WR Julio Jones once again, the Falcons have to travel to Ford Field to deal with an angry pack of Lions, who just lost their first game last week.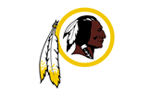 15: Washington Redskins (3-2 SU, 3-2 ATS) (LW: 9) – Washington is probably the most overrated team in the game right now, as it really doesn't have much of an identity. RB Ryan Torain has seemingly taken over as the squad's starting tailback, but Head Coach Mike Shanahan changes rushers more often than he does virtually anything else in the world… except for maybe quarterbacks… it's John Beck's turn to call the shots after QB Rex Grossman tossed four picks last week in the brutal loss to Philadelphia.
16: New York Jets (3-3 SU, 2-4 ATS) (LW: 19) – Even though the final score looked rather emphatic, it definitely wasn't the best game in the world last week for the Jets. New York has a big test coming this weekend against San Diego, and it has to play better if it wants to get back above .500. The Jets are now 3-0 at home and 0-3 on the road, and their defense has been like night and day depending on their location.
17: Cincinnati Bengals (4-2 SU, 4-2 ATS) (LW: 20) – There's a point that we have to realize that perhaps the Bengals are contenders this year, but we just can't get over how weak this schedule has been. We're still convinced that there are four losses on the horizon against the Steelers and Ravens coming in total in division play, which should knock Cincinnati from the ranks on the potential postseason players.
18: Tennessee Titans (3-2 SU, 2-3 ATS) (LW: 17) – The week off gave the Titans some more hope to win the AFC South this year, especially after watching the Texans play terrible football at Baltimore. Now, a 1 1/2 game lead in the AFC South could be had with a win over Houston this weekend at LP Field in what might amount to be the biggest and most important game of the season for both teams.
19: Houston Texans (3-3 SU, 3-3 ATS) (LW: 12) – Houston never really stood a shot last week against the Ravens, and matters could have been a lot worse had Baltimore not settled for a slew of field goals by K Billy Cundiff. If the team drops this weekend against Tennessee, we wouldn't be surprised to see Head Coach Gary Kubiak coaching his last few games with this team. The Week 11 bye could be the end of his rule in the Lone Star State.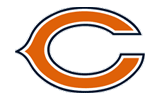 20: Chicago Bears (3-3 SU, 2-4 ATS) (LW: 21) – Beating up on Minnesota is nothing to really be all that happy about, as it was something that Chicago really should have done. But is this team really ready to compete with the best in the biz? The game in London this week should be a good litmus test against the Buccaneers, a team that is going to be competing for those two Wild Card bids this season.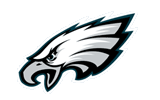 21: Philadelphia Eagles (2-4 SU, 2-4 ATS) (LW: 22) – Have the Eagles turned the corner? Not so fast, my friends. We're not all that impressed with a win against the Redskins on the road, especially knowing that the final score was relatively close in spite of the fact that the team couldn't take advantage of four Rex Grossman picks. QB Michael Vick was briefly knocked out of the game, and his backup, QB Vince Young immediately came in and threw a pick. It's clear that if Vick goes down, this team is finished.
22: Cleveland Browns (2-3 SU, 1-3-1 ATS) (LW: 18) – First strep throat, and then a hamstring injury. That's what has ravished the season for RB Peyton Hillis this year, in a contract year no less. QB Colt McCoy's offense just doesn't look good right now, as this short passing West Coast offense just doesn't have what it takes to stack up with the best that the league has to offer.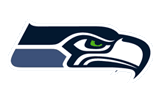 23: Seattle Seahawks (2-3 SU, 3-2 ATS) (LW: 23) – Contrary to popular belief, the Seahawks actually weren't four point underdogs against the bye week last week… Seattle actually has a legitimate shot to move to .500 this week at Cleveland, as the Seahawks take on their former head coach, the current GM of the Browns, Mike Holmgren at the Dawg Pound.
24: Kansas City Chiefs (2-3 SU, 3-2 ATS) (LW: 24) – Speaking of teams that were probably underdogs to the bye week… The Chiefs are going to try to get back to .500 this week, and if Head Coach Todd Haley and the gang can pull off this upset in the Black Hole, there is a real chance that all of a sudden, the division lead could be back within reach once again in spite of the fact that the first five weeks of this campaign have been a certifiable disaster.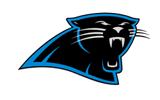 25: Carolina Panthers (1-5 SU, 4-2 ATS) (LW: 25) – Last week's loss at Atlanta was really the only game this year in which the Panthers had absolutely no chance of winning. That's quite alright with the hometown crowd, though. No one expected Carolina to compete with most of the teams on the slate, and the more losses that the squad accrues, the more likely that it will end up with another fantastic draft choice this year, just as QB Cam Newton has proven to be.
26: Minnesota Vikings (1-5 SU, 2-3-1 ATS) (LW: 26) – We knew that it was only a matter of time until the Vikings really had no choice but to take the ball away from QB Donovan McNabb, and we apparently have reached that time. QB Christian Ponder is going to make his first career start this week, and we definitely don't envy his position. Sure, the game is at home, but it is the defending Super Bowl champion Packers that are coming to the Metrodome. It could be ugly in Minneapolis on Sunday.
27: Arizona Cardinals (1-4 SU, 2-3 ATS) (LW: 24) – Arizona has had two weeks to prepare for the Steelers in what really might amount to be the biggest game of the team's season. If QB Kevin Kolb can't figure it out now, he probably will never get the chance, and Head Coach Ken Whisenhunt will probably only have a short period of time left on the job.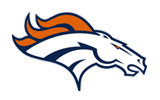 28: Denver Broncos (1-4 SU, 1-4 ATS) (LW: 28) – The Broncos are probably going to be the de facto home team this week against Miami, as the Dolphins fans probably have more care for QB Tim Tebow and for getting QB Andrew Luck in the NFL Draft than they do about watching their team win. This is the perfect spot for Tebow to make his first start of the season in the beginning of what could be a long rule as the starting quarterback in Denver.
29: Jacksonville Jaguars (1-5 SU, 2-4 ATS) (LW: 29) – The Jags have now come awfully close to beating back to back opponents from the AFC North. That's either a bad sign for the rest of that division, or a good sign going forward for Jacksonville. QB Blaine Gabbert probably faced his toughest test to date last week at Pittsburgh. This one might be even harder going against Baltimore even though the game is at home on Monday Night Football.
30: St. Louis Rams (0-5 SU, 0-5 ATS) (LW: 30) – Give the Rams credit for going out and trading for WR Brandon Lloyd to try to give QB Sam Bradford a hang. We still think that St. Louis is scratching out some wins this year, and bringing Lloyd back into the system of his former head coach and current St. Louis Offensive Coordinator Josh McDaniels might be just what the doctor ordered to at least get this team somewhat back on track.
31: Indianapolis Colts (0-6 SU, 2-4 ATS) (LW: 31) – Another week, another loss for the Colts. Add RB Joseph Addai to the list of the walking wounded for this team. He missed last week's game and is likely out this week in the Bayou as well. RBs Delone Carter and Donald Brown haven't exactly been much to write home about either. It's all shaping up to be bad news for QB Curtis Painter this weekend in New Orleans.
32: Miami Dolphins (0-5 SU, 0-4-1 ATS) (LW: 32) – QB Matt Moore looked complete lost on Monday Night Football last week against the Jets, but he wasn't the biggest embarrassment on the team. WR Brandon Marshall made a big stink out of how he was going to go off, how he was a beast, and how he was going to get himself ejected by the second quarter. He did have 109 yards on six receptions, but it was the quietest 109 yard game that we have ever seen.
Adam Markowitz
is a staff writer living in the Orlando area. He has covered NFL, MLB, college football, CFL, AFL, NBA, college basketball, NASCAR, golf, tennis, and the NHL for a number of various outlets in his career, and he has been published by a number of different media outlets, including the Orlando Sentinel and the Wall Street Journal.