Ranking the NFL teams from No. 1 to No. 32 is never an easy task, but here at Bang the Book, we're keying in on all 32 teams in NFL betting action this year. Check out how the teams rank after Week 9 of the season!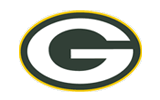 1: Green Bay Packers (8-0 SU, 6-2 ATS) (LW: 1) – And the Pack continue to roll after holding off a stern San Diego rally on Sunday… Up next is a date with QB Christian Ponder and the Vikes, who haven't lost since the two teams met at the HHH Metrodome in Ponder's very first start as a pro.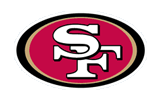 2: San Francisco 49ers (7-1 SU, 7-0-1 ATS) (LW: 2) – Speaking of teams that just keep on rolling… San Fran can really basically lock up a first round bye in the playoffs if it can win on Sunday against the Giants. Head Coach Jim Harbaugh can clear off his mantle, because he is clearly going to be earning the Coach of the Year honors when this one is said and done with.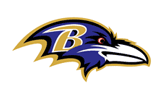 3: Baltimore Ravens (6-2 SU, 5-3 ATS) (LW: 5) – The numbers aren't all that pretty for QB Joe Flacco, but he has won some of the toughest games that a quarterback has ever faced in his career, including finding some way to go on the road in primetime and to beat the Steelers with a remarkable touchdown drive in spite of the fact that his receivers dropped two passes that would have won the game before it. This team has been bi-polar as could be this year, but when the Ravens are good, they're awesome.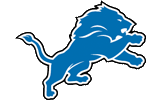 4: Detroit Lions (6-2 SU, 5-2-1 ATS) (LW: 6) – The bye week was placed well for the Lions, as they have a game that really is starting to look like one that could guarantee it a playoff spot against the Bears at Soldier Field. A 'W' could leave the Lions two up on the whole field for that last playoff spot with just seven to play.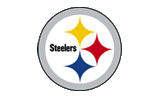 5: Pittsburgh Steelers (6-3 SU, 4-5 ATS) (LW: 3) – Pittsburgh's chance of winning the Super Bowl went down dramatically this week, as it was dealt a tough loss at home to Baltimore. That doesn't mean that any hope of winning the division is out of the question, but the Steelers have to really get on their high horse to overtake both the Ravens, and this week's opponents, the Bengals.
6: New Orleans Saints (6-3 SU, 5-4 ATS) (LW: 8) – New Orleans didn't always look impressive in the NFC South battle against the Bucs on Sunday, but it came away with the victory and has a chance to really seize control of the division this week against Atlanta. QB Drew Brees already has 3,000 passing yards in just nine games.
7: New York Giants (6-2 SU, 4-3-1 ATS) (LW: 9) – No team was more impressive this past week than the Giants, who went on the road and beat QB Tom Brady, pulling off the biggest upset in a big, big game that this league has seen since they beat the Pats in the Super Bowl a few years back. If they can go on the road and beat the Niners, the G-Men will suddenly have the inside track to the No. 2 seed in the playoffs.
8: Atlanta Falcons (5-3 SU, 4-4 ATS) (LW: 10) – The Falcons are in for a tricky game this week at home against New Orleans, and we can't help but wonder whether it is a game that they are going to win. If they do, they'll be back in control of the NFC South and could be in a position to do some real damage for the rest of the year. A loss though, and just getting into the playoffs in the last seven games of the season will seem tough.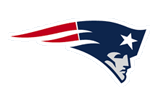 9: New England Patriots (5-3 SU, 4-4 ATS) (LW: 4) – For the first time this year, we've had to ask ourselves whether or not the Patriots are more or less just rather ordinary. They may not have a win over a playoff team this year, and over the last three games, they have lost to the Giants and Steelers, and should have lost to the Cowboys. This is an easy schedule the rest of the way out after this week at the Jets, but geez, the Brady Bunch really doesn't look all that remarkable right now.
10: New York Jets (5-3 SU, 4-4 ATS) (LW: 11) – The Jets did what they had to do last week, going in Buffalo and not just beating the Bills, but really beating them down. If they can knock off New England this week, it might be clear sailing once again for Head Coach Rex Ryan and the gang.
11: Houston Texans (6-3 SU, 6-3 ATS) (LW: 12) – We're starting to wonder whether we're not giving enough respect to the Texans. They've won three games in a row by double digits and have done so without their top two players, LB Mario Williams and WR Andre Johnson. That being said, none of the teams that they played were worth a lick, and many think that this week's opponents, the Bucs aren't worth much either.
12: Cincinnati Bengals (6-2 SU, 7-1 ATS) (LW: 13) – Alright, Cincinnati. Now's your chance. You have to figure it out at this point if you want to make the playoffs. The Bengals are going to need to win at least one of these games in all likelihood against the Ravens or Steelers to have a shot at the playoffs. If QB Andy Dalton can pull this off, maybe he should be considered for Rookie of the Year honors. QB Cam Newton has the numbers, but Dalton would have the 'W's.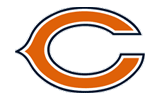 13: Chicago Bears (5-3 SU, 4-4 ATS) (LW: 16) – Hindsight 20/20, the Bears have played a heck of a schedule this year. They've already played Atlanta, New Orleans, Green Bay, Carolina, Detroit, Minnesota, Tampa Bay, and Philly, and now they have Detroit and San Diego before things get a tad easier. If this team makes the playoffs, it earned it, just as it did with its win at Philly last week.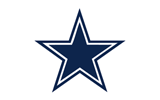 14: Dallas Cowboys (4-4 SU, 3-4-1 ATS) (LW: 14) – WR Miles Austin is hurt again, and though the Cowboys won last week, they didn't look all that impressive against a bad Seattle team. This is still a remotely easy schedule ahead, but we're not sure that Dallas has the oomph to get over the hump in the NFC playoff picture.
15: Buffalo Bills (5-3 SU, 4-3-1 ATS) (LW: 7) – Buffalo was crippled by the Jets last week, and we have to wonder whether it is a case of an average team getting beaten by a superior team or whether the Bills just had a bad day. In this case, we just believe that they are challenged about what they can do when RB Fred Jackson isn't at his best, and that they have a lot of work to do just to make it into the playoffs.
16: San Diego Chargers (4-4 SU, 2-6 ATS) (LW: 15) – Sorry, Chargers. We just don't believe in you. Even if the Bolts do take the lead in the AFC West on Thursday against the Raiders, we just don't see greatness on this team. You might see a team that stormed back to have a chance against the defending champs. We saw a team that was down by three touchdowns and getting run out of its own stadium in the fourth quarter that happened to recover and onside kick.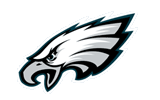 17: Philadelphia Eagles (3-5 SU, 3-5 ATS) (LW: 17) – The Eagles really may have to win out now if they want to make it to the playoffs, and with as well as the Giants are playing and with the schedule left that the Bears have to work with, even that might not be the case. Head Coach Andy Reid might be the longest tenured coach in the league for now, but that won't be the case if his team gets bounced from the postseason picture.
18: Tampa Bay Buccaneers (4-4 SU, 3-5 ATS) (LW: 18) – The Bucs fought hard against the Saints, but in the end, their miserable first half just was too much to overcome. Tampa Bay needs to stay more committed to its running game for success, as RB LeGarrette Blount really is a tough back to take down. This is a good litmus test for whether this team can succeed this week against the Texans.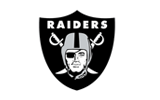 19: Oakland Raiders (4-4 SU, 5-3 ATS) (LW: 19) – Ugh. The Raiders were beaten by the Broncos in a brutal game on Sunday. They just aren't quite there yet, and they probably need RB Darren McFadden in there to be the complement to RB Michael Bush's power game to have the most success. Run DMC is out against the Chargers though, so it could be yet another long day in the office for the Raiders.
20: Kansas City Chiefs (4-4 SU, 5-3 ATS) (LW: 20) – We can't believe that a team that is being outscored by over 10 touchdowns this year is going to still be in our Top 20 in the NFL. They Chiefs were embarrassed by Miami at home last week, which sort of makes us all forget about that win against San Diego two weeks ago.
21: Tennessee Titans (4-4 SU, 3-5 ATS) (LW: 21) – The Titans had a good first half against Cincinnati on Sunday, but they fell apart at the seams in the second half and ended up getting blown away in an atrocious 30 minutes of football. That won't cut it for a team that hopes to still at least remotely compete for the AFC South title.
22: Minnesota Vikings (2-6 SU, 4-3-1 ATS) (LW: 23) – The bye week might have served as a great time for the Vikes to prepare for what will surely be their toughest task of the season. They have to go to the cold at Lambeau Field on Monday Night Football with QB Christian Ponder making just his fourth career start.
23: Cleveland Browns (3-5 SU, 1-5-2 ATS) (LW: 22) – Cleveland just never had a chance against the Texans, falling behind by three scores early and never really getting off the mat. This is becoming a bad theme for the Browns, who are starting to feel like contenders for the top pick in the NFL Draft all of a sudden.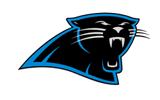 24: Carolina Panthers (2-6 SU, 5-3 ATS) (LW: 24) – It was a bye week for the Panthers, who have an interesting game on tap against the Titans. This is a chance for the team to at least get back up to respectability instead of just being another lame duck team in the league.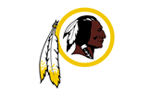 25: Washington Redskins (3-5 SU, 3-5 ATS) (LW: 25) – Another week. Another dud for the Redskins. RB Roy Helu looks like a guy that you should be picking up on your fantasy team, but if we've learned nothing else about Head Coach Mike Shanahan in the past, it's that this is the time that you should be dropping Helu instead of picking him up off of the waiver wire…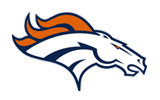 26: Denver Broncos (3-5 SU, 3-5 ATS) (LW: 26) – We just don't buy the Broncos. Sorry, we don't. The team scored 38 points on Sunday, and it did so thanks to a great running performance by RB Willis McGahee, a great punt return by WR Eddie Royal for a touchdown, a stellar second half defensive performance, and one good throw for the entire game by QB Tim Tebow. And what's scary is that this team is just a game back in the division…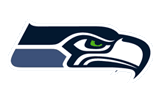 27: Seattle Seahawks (2-6 SU, 4-3-1 ATS) (LW: 27) – The Seahawks just barely beat the double digit spread this week against the Cowboys, but any moral victory is a good one for a team that hasn't had a lot to celebrate of late.
28: Jacksonville Jaguars (2-6 SU, 3-5 ATS) (LW: 28) – The Jags took a bye week to assess their situation, and we're actually a bit puzzled why the team didn't fire Head Coach Jack Del Rio. His team has scored 98 points in eight games. That's not on pace for 200 for the season. The Packers already have 275 scored in eight games…
29: Arizona Cardinals (2-6 SU, 4-4 ATS) (LW: 29) – Head Coach Ken Whisenhunt had every reason to be upset at DB Patrick Peterson when it was all said and done on Sunday. Not only did he really field a punt on the one yard line in overtime and try to return it, but the fact that he returned it for a touchdown probably cost the Cards any chance at drafting QB Andrew Luck in the Spring.
30: St. Louis Rams (1-7 SU, 1-7 ATS) (LW: 30) – St. Louis did everything it could to blow the game against Arizona, and it finally succeeded. The offense scored 13 points on the day. Three field goals and two safeties… And in the end, two gaffes in the last three minutes of the game to take what looked like sure points off the board and a breakdown on a punt return sent the team to 1-7.
31: Miami Dolphins (1-7 SU, 2-5-1 ATS) (LW: 32) – Not only did the Dolphins finally get into the win column, but they did so with amazing gusto, destroying the Chiefs at Arrowhead by four scores. These last three games have been solid for Miami, but it still won't do anything but prevent the team from getting Andrew Luck. It's not like Head Coach Tony Sparano isn't getting fired at season's end regardless…
32: Indianapolis Colts (0-9 SU, 2-7 ATS) (LW: 31) – The Colts never stood a chance against the Falcons last week, and they are now facing a rough, rough problem. Lose this week at home against Jacksonville, and there surely isn't a game left on the slate in which they will be an underdog by less than a touchdown, and maybe even by less than double digits. 0-16 is starting to look very, very possible.
Adam Markowitz
is a staff writer living in the Orlando area. He has covered NFL, MLB, college football, CFL, AFL, NBA, college basketball, NASCAR, golf, tennis, and the NHL for a number of various outlets in his career, and he has been published by a number of different media outlets, including the Orlando Sentinel and the Wall Street Journal.