Ranking the NHL teams from No. 1 to No. 30 is never an easy task, but here at Bang the Book, we're keying in on all 30 teams in NHL betting action this year. Check out how the teams rank coming into this season!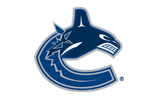 1: Vancouver Canucks (54-19-9, 117 pts) (LW: NR) – The Canucks probably had the best team in hockey last year, but they weren't able to get the job done in the Stanley Cup Finals. Can the Sedin brothers and Roberto Luongo finally get the job done this year?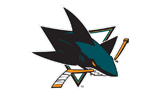 2: San Jose Sharks (48-25-9, 105 pts) (LW: NR) – It feels like every single year, the Sharks have a ton of hype around them, and every single year, they end up falling short in the playoffs. Some prudent moves in the offseason, most notably trading for Martin Havlat might prove to pay dividends this year, though.
3: Boston Bruins (46-25-11, 103 pts) (LW: NR) – The defending Stanley Cup champs know that they have an uphill climb to repeat this year, if for no other reason, they have the gigantic bulls-eye on their back. There's no telling if Tim Thomas is going to have the ability to get the job done again.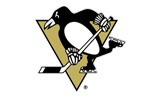 4: Pittsburgh Penguins (47-23-12, 106 pts) (LW: NR) – The Pens were one of the best teams in hockey last year, and now, they are going to be getting back Evgeni Malkin and Sidney Crosby at some point. James Neal was a crucial pickup last year, and after a full offseason with his new team, we expect some big things. This might be the most dangerous team in hockey.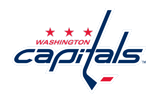 5: Washington Capitals (48-23-11, 107 pts) (LW: NR) – The Caps are hoping that the acquisition of Tomas Vokoun from the Panthers is just the right formula to be able to push them over the hump. Still, until this team proves that it can play in the playoffs, there isn't anything there that makes us believe that this is a potential Stanley Cup winner.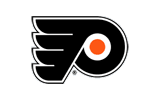 6: Philadelphia Flyers (47-23-12, 106 pts) (LW: NR) – Goaltending wins championships in general, but what we have found out over the past few years with Philly is that goaltending also loses championships. Last year, Ilya Bryzgalov was a hero for the Coyotes, but he hasn't been able to perform in the postseason. Will adding him to the team in the City of Brotherly Love change the fortunes of the Flyers?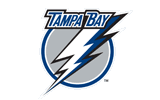 7: Tampa Bay Lightning (46-25-11, 103 pts) (LW: NR) – Last year, the Bolts were the shocking team in the league, as they came out of nowhere to darn near win the whole enchilada. The core of this team is back together again, and if Dwayne Roloson can keep those 42 year old legs moving, Tampa Bay could be in for another solid season. Just one problem: The Lightning are stuck in Washington's division.
8: Los Angeles Kings (46-20-6, 98 pts) (LW: NR) – There have been a number of key additions this year for the Kings, most notably Mike Richards and Simon Gagne. This is the best crew that LA has had in the Anze Kopitar era, and if he and Jonathan Quick end up putting forth a nice effort, this is definitely a playoff team with a chance to win it all.
9: Chicago Blackhawks (44-29-4, 97 pts) (LW: NR) – The Blackhawks were the most dangerous No. 8 seed that we've seen in quite some time last year, and they nearly got the job done against Vancouver in the first round of the playoffs. Jonathan Toews and the crew are back once again, and though the Central Division is clearly up this year, this is the best team of the five pack.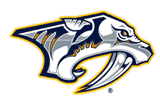 10: Nashville Predators (27-7-4, 99 pts) (LW: NR) – More from the Central Division… But we're not talking about the Red Wings yet… Picking up Mike Fisher at the trade deadline was perfect for the Predators, and with not just one, but two fantastic goaltenders, just one offensive star can be all a team needs. Fisher could be in for a huge year, though he never really did get acclimated to his teammates last year.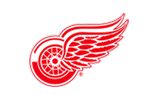 11: Detroit Red Wings (47-25-10, 104 pts) (LW: NR) – There's no doubt that this is a talented side, but there is a real question as to whether the Red Wings are just going to be getting too old, too fast. Jimmy Howard also didn't have a great year in the pipes, and unless he returns to his form of a couple years ago, Detroit may even struggle to get into the playoffs.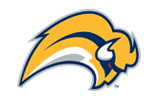 12: Buffalo Sabres (43-29-10, 96 pts) (LW: NR) – We're a bit wary over all of the hype around the Sabres this year, as they really don't have the offensive firepower to stand up to the standard of Ryan Miller in the pipes. Head Coach Lindy Ruff has new ownership to work with though, and we're wondering if that isn't what the doctor ordered for this team that has historically been okay, but has generally struggled over the years.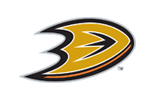 13: Anaheim Ducks (47-30-5, 99 pts) (LW: NR) – The Ducks did a nice job down the stretch last year, not just to get into the playoffs, but to at least stay competitive as well when they got there. Goaltending is a big, big problem, though we are expecting to see better out of Jonas Hiller this year. Fortunately, this team shouldn't be relying on scabs in net like it was a season ago.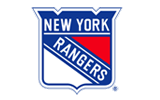 14: New York Rangers (44-33-5, 93 pts) (LW: NR) – Every year, the Rangers have a fringe playoff team in spite of the fact that Henrik Lundqvist is consistently one of the best net minders in the game. This is a young, young team though, and it looks a lot like the Lightning from 2005, which Head Coach John Tortorella guided to the Stanley Cup.
15: Montreal Canadiens (44-30-8, 96 pts) (LW: NR) – Carey Price and the gang stood toe to toe with the Bruins in the first round of the playoffs, and the Habs nearly pulled off a monumental upset of their divisional foes. They're not as good as Boston is this year, but this should still, at minimum, be a fringe playoff team.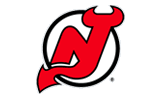 16: New Jersey Devils (38-39-5, 81 pts) (LW: NR) – The Devils were the biggest bunch of underachievers last year. We realize that this isn't a Stanley Cup team this year, especially since there is a bit of a rebuilding going on in the Garden State. Still, the talent is there to put this team in the postseason.
17: Calgary Flames (41-29-5, 94 pts) (LW: NR) – The Flames came on stronger than we thought they would at the end of the year last year, but they probably aren't a playoff team this year. That being said, the bottom end of the Western Conference just isn't all that great, so maybe, just maybe, they'll be able to eke in.
18: Carolina Hurricanes (40-31-11, 91 pts) (LW: NR) – The Hurricanes have been rebuilding ever since they won the Stanley Cup, and this year will be another one of those seasons in which they're either just barely in or just barely out of the playoffs. Eric Staal still knows that he is the heart and soul of this franchise.
19: St. Louis Blues (38-33-11, 87 pts) (LW: NR) – The Blues made some prudent moves last year at the trade deadline to set themselves up for this season. Are they there yet? Probably not, unless the defense gets better. Allowing 234 goals won't cut it again this season, especially with an offense that only has a handful of capable scorers.
20: Minnesota Wild (39-35-8, 86 pts) (LW: NR) – We're a bit puzzled as to why the Wild traded away Martin Havlat in the offseason, but they have made some other prudent moves that could pay dividends this year. Will picking up Devin Setoguchi and Dany Heatley work out? Time will tell. We're a tad more optimistic than most are about this team.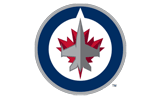 21: Winnipeg Jets (34-36-12, 80 pts) (LW: NR) – This is where we are going to see whether the city of Atlanta just didn't deserve a hockey team or not. The Jets are going to win a lot of games at home just off of the hometown crowd, but the talent level shouldn't be here to get into the playoffs. If the Jets do get in though, they'll be a horrifying team to try to bounce.
22: Dallas Stars (42-29-11, 95 pts) (LW: NR) – The Stars just didn't make the right moves in the offseason, and they aren't going to be all that great this year in all likelihood. There are a ton of teams in the Pacific Division that are just flat out better than they are, and though this division has been tight in recent years, there is a clear divide in our eyes.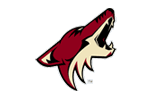 23: Phoenix Coyotes (43-26-13, 99 pts) (LW: NR) – The 'Yotes really haven't made all that many moves, but the one move that was notable this year was the trade of Ilya Bryzgalov to the Flyers. Can this franchise afford switching the net minder? We're not all that optimistic that this is a playoff team this year.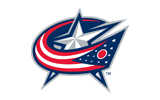 24: Columbus Blue Jackets (34-35-13) (LW: NR) – There's Rick Nash… and there's Rick Nash… and some more Rick Nash… unfortunately, he hasn't achieved up to his potential level, and he doesn't have the pieces around him to win in the Western Conference in all likelihood.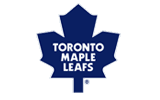 25: Toronto Maple Leafs (37-34-11) (LW: NR) – All of the losing has to stop in Toronto eventually, but we don't think that this will be the year for that. Phil Kessel is the best goal scorer that this team has, but that isn't say much in a conference with names like Stamkos, Ovechkin, Crosby, and the likes.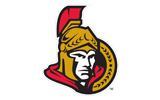 26: Ottawa Senators (32-40-10, 74 pts) (LW: NR) – The good news for the Maple Leafs is that they're at least not the Senators. This is a franchise that just seems like it is snake bitten, and after a frustrating season last year, we don't see things getting any better this year.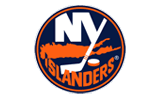 27: New York Islanders (30-39-13, 73 pts) (LW: NR) – The Isles still play in a dump, and they still don't have any goaltending whatsoever. After all, they did allow 264 goals for the season. That being said, they have shown at least some sort of promise offensively with some of these youngsters, and watching that team grow is what the fans at the Nassau Coliseum can look forward to this year.
28: Colorado Avalanche (30-44-8, 68 pts) (LW: NR) – Speaking of teams that can't figure out how to keep goals out of the back of their net… The Avalanche really threatened the 300 goals against mark this year, and though they avoided it, they just haven't made the moves to improve all that much this year.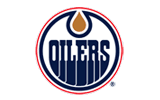 29: Edmonton Oilers (25-45-12, 62 pts) (LW: NR) – The Nikolai Khabibulin at the end of his career experiment failed and failed miserably. It's a shame that the Oilers have no chance at winning this year, but at least the Eskimos have a legit shot of winning the Grey Cup!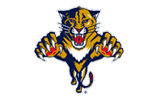 30: Florida Panthers (30-40-12, 72 pts) (LW: NR) – With Tomas Vokoun leaving the team, there just aren't any pieces of the puzzle to try to hold this squad together. Don't be surprised if the Panthers get outscored by 70 goals this year, and if that's the case, just getting anywhere near the 72 points this team picked up last year will be an accomplishment.
Aaron Ryan
Aaron Ryan has been in the sportswriting biz since the late-90s, and he has worked side by side with some of the best and brightest in sports gambling. Always searching for the best trends in sports, Andrew uses his brilliant math mind to his advantage to beat the books.