September 19, 2011
2011 College Football Power Rankings (Through Week 3)
Ready to take a look at the Top 25 college football power rankings for this week? We've assembled the best comprehensive Top 25 on the internet, so check out how our teams are faring through Week 3 of the season!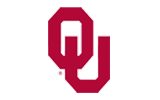 1: Oklahoma Sooners (2-0 SU, 2-0 ATS) (LW: 1) – There's no doubt after beating Florida State, that the Sooners are the top team in the country this year until they end up getting beaten, no matter what anyone else ends up doing.
2: Alabama Crimson Tide (3-0 SU, 2-1 ATS) (LW: 2) – It's hard to fault Alabama for not beating a ridiculous spread against North Texas over the weekend, especially knowing that the first legitimate clash of the season against Arkansas was waiting in the wings.
3: LSU Tigers (3-0 SU, 2-1 ATS) (LW: 3) – No change here for LSU, especially not after going on the road and taking care of a very stingy Mississippi State squad. There's no doubt that the Bayou Bengals are gaining ground fast on the Crimson Tide for No. 2, and a win in Morgantown this week might just be enough to get the job done.
4: Boise State Broncos (2-0 SU, 2-0 ATS) (LW: 4) – Was there anything that QB Kellen Moore did wrong last week against Toledo? You hate to say that it was that important of a win for the program, but any time that you make a statement on national television and you're a program as small as Boise, any notice you can get is good.
5: Stanford Cardinal (3-0 SU, 3-0 ATS) (LW: 5) – We'd love to move the Cardinal up a slot, but we just can't do it to Boise State. Stanford's defense was awfully, awfully impressive on the road against Arizona last week, and if that keeps up, this team could be in for a huge season.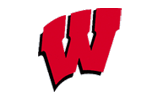 6: Wisconsin Badgers (3-0 SU, 2-0-1 ATS) (LW: 7) – No problems for the Badgers against a potentially stingy Northern Illinois team last week. We're just waiting for the big time games to show up on the slate.
7: Oklahoma State Cowboys (3-0 SU, 2-1 ATS) (LW: 8) – If the Cowboys are going to have any chance of being considered legit this year, they'll have to get the job done against A&M on the road in what amounts to be one of the biggest games that this team has played in a long, long time.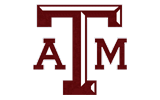 8: Texas A&M Aggies (2-0 SU, 1-1 ATS) (LW: 9) – The Aggies are up a spot thanks to the Florida State loss, but if they can't get some revenge for last year's loss to Oklahoma State in Stillwater, they'll be out of the Top 10 in a hurry and probably out of our minds as National Championship contenders.
9: Nebraska Cornhuskers (3-0 SU, 0-3 ATS) (LW: 10) – The Cornhuskers still have some questions on defense to answer, especially after letting U-Dub hit the backdoor last week in Lincoln. This team isn't good enough to keep up with the three teams above it in the Big XII without this 'D' improving, because it just doesn't look like QB Taylor Martinez is the real deal.
10: Florida State Seminoles (2-1 SU, 1-2 ATS) (LW: 6) – Maybe we're looking at this incorrectly and FSU should dip out of the Top 10 in the land. However, the Noles really did put up a great fight in spite of the fact that at points in that game, they were missing two of their best three receivers, their best defensive back, and their quarterback. We'll find out whether Head Coach Jimbo Fisher and company are legit this week at Clemson.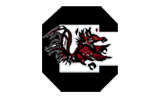 11: South Carolina Gamecocks (3-0 SU, 1-2 ATS) (LW: 11) – We warned that Navy could have given the Gamecocks some trouble, and we were spot on. Good for the Cocks to survive this one, but there are some significantly more troublesome games down the road to watch out for.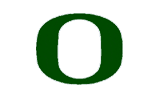 12: Oregon Ducks (2-1 SU, 1-2 ATS) (LW: 12) – The Quack Attack was impressive offensively for three quarters again versus Missouri State last week, but we're just waiting for this team to take on some real foes again. The Pac-12 schedule isn't that far away, thank goodness.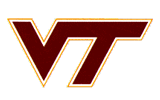 13: Virginia Tech Hokies (3-0 SU, 1-2 ATS) (LW: 13) – Arkansas State gave the Hokies fits for awhile on Saturday and just wouldn't go away. Still, V-Tech pulled out a 'W', and its impressive non-conference season continues.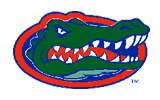 14: Florida Gators (3-0 SU, 2-0-1 ATS) (LW: 14) – The Gators have done nothing to disappoint us. RBs Chris Rainey and Jeffrey Demps are the real deal, and it makes this pro-style offense look a lot more fun than what OC Charlie Weis was running at Notre Dame.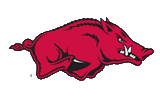 15: Arkansas Razorbacks (3-0 SU, 2-1 ATS) (LW: 16) – Arkansas' defense was shoddy at best against Troy over the weekend, and that unit absolutely cannot do that again versus Alabama, or it's going to be a long, long day is Tuscaloosa.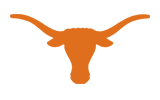 16: Texas Longhorns (3-0 SU, 2-1 ATS) (LW: 21) – Is this too high for Texas? Maybe, maybe not. We tend to think that this team is a Top 25 caliber team for the duration of the season. The only question is whether it is good enough to be a National Championship contender. Probably not quite yet.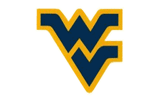 17: West Virginia Mountaineers (3-0 SU, 1-2 ATS) (LW: 22) – The day of reckoning is here for West Virginia. The Big East is clearly falling apart at the seams, and the 'Neers might be left without a home. The best remedy for that might be to beat up an SEC team like LSU this week to turn some heads in that conference for potential admission as the 14th team once Texas A&M joins.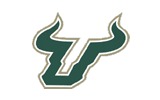 18: South Florida Bulls (3-0 SU, 3-0 ATS) (LW: 23) – The Bulls have done nothing wrong this year, especially against Florida A&M, where they put on a very, very impressive offensive display.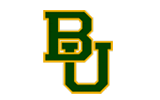 19: Baylor Bears (2-0 SU, 1-0 ATS) (LW: 24) – Baylor didn't get a chance to have its line graded against Stephen F. Austin because of the lightning that struck in the third quarter, but regardless, it was never a contest, and the Bears shouldn't be punished.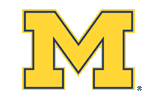 20: Michigan Wolverines (3-0 SU, 2-1 ATS) (LW: 25) – Haven't we seen this script before? Michigan gets out of the blocks in a hurry, gets ranked in the Top 25, and then… stay tuned to see whether this will be another Big Blue fall from grace in 2011.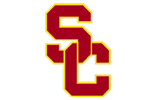 21: USC Trojans (3-0 SU, 2-1 ATS) (LW: NR) – USC is going to do everything quietly this year, and that might including winning the Pac-12 South without actually being able to play in the conference championship game. QB Matt Barkley isn't being quiet though, as he is definitely turning the heads of the NFL scouts for teams that are looking for their quarterbacks of the future.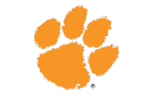 22: Clemson Tigers (3-0 SU, 2-1 ATS) (LW: NR) – The first win for Clemson in over a half century over Auburn couldn't have been any sweeter, as it stopped the Tigers' 17-game winning streak, the longest in the nation. This stay in the Top 25 might be short though, with Florida State coming to town next.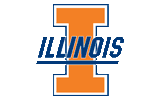 23: Illinois Fighting Illini (3-0 SU, 2-1 ATS) (LW: NR) – The Zooker pulled off a great one last week, knocking off the ranked Sun Devils at home to essentially take their spot in the Top 25. QB Nathan Scheelhaase and the offense struggled, but the defense has proven that it can play with some of the best in the biz.
24: Houston Cougars (3-0 SU, 2-1 ATS) (LW: NR) – Had this been last season, we'd be talking about Houston as a Top 15 team and a BCS buster. Now though, the Cougars are flying under the radar because QB Case Keenum has been forgotten about. Don't rest of this team though, as it right now is the best in a solid Conference USA.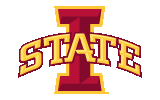 25: Iowa State Cyclones (3-0 SU, 2-1 ATS) (LW: NR) – We're going to give Iowa State a break, knowing that it has beaten a pair of AQ schools, something that most of these teams in the Top 25 can't say. We don't think that ISU stays here, but it's a good story while it lasts.
Adam Markowitz
is a staff writer living in the Orlando area. He has covered NFL, MLB, college football, CFL, AFL, NBA, college basketball, NASCAR, golf, tennis, and the NHL for a number of various outlets in his career, and he has been published by a number of different media outlets, including the Orlando Sentinel and the Wall Street Journal.
Latest posts by Adam Markowitz (see all)