October 19, 2011
2011 NHL Power Rankings (Through 10/18/11)
Ranking the NHL teams from No. 1 to No. 30 is never an easy task, but here at Bang the Book, we're keying in on all 30 teams in NHL betting action this year. Check out how the teams rank as of 10/18/11!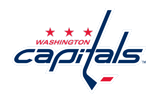 1: Washington Capitals (5-0-0, 10 pts) (LW: 3) – Tommy Vokoun was able to shut out his old mates earlier this week, and in spite of the fact that Alexander Ovechkin really hasn't gotten going yet, the Caps clearly have the look of the best team in the league.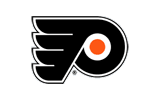 2: Philadelphia Flyers (4-0-1, 9 pts) (LW: 5) – Ilya Bryzgalov has taken over in net for the Flyers, and with stability being in that position again, there is no doubt that this team is going to be fantastic this year.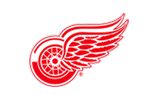 3: Detroit Red Wings (4-0-0, 8 pts) (LW: 7) – The Red Wings still haven't been clipped this year, and in their four games, they are outscoring their foes by a whopping eight goals. We don't know what's more impressive: 13 goals scored or five goals surrendered.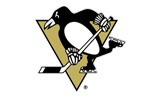 4: Pittsburgh Penguins (4-2-2, 10 pts) (LW: 2) – Sidney Crosby has been cleared for full contact, and that's a good sign that the captain for the Penguins is going to be back on the ice sooner than later.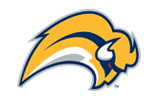 5: Buffalo Sabres (4-1-0, 8 pts) (LW: 8) – The domination of the Eastern Conference is continuing here at No. 5 with the Sabres, who have only conceded 10 goals in their first five games of the season thanks to the great play of Ryan Miller in net.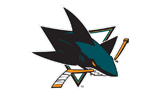 6: San Jose Sharks (1-3-0, 2 pts) (LW: 1) – We still believe that San Jose is the cream of the crop in the Pacific Division this year, but the fact that they have been beaten twice now by the Ducks is a scary proposition for a team that hasn't had a lot of prolonged success of late in spite of the fact that it has a ton of talent on the team.
7: Los Angeles Kings (3-1-1, 7 pts) (LW: 11) – Anze Kopitar already has a whopping nine points this season, and the Kings are playing great hockey. Their 5-0 win over the Blues on Tuesday was one of the most impressive showings by any team this season.
8: Chicago Blackhawks (3-1-1, 7 pts) (LW: 12) – Only the Avalanche have scored more goals this year in the Western Conference than the Blackhawks, who have 17 strikes in just five fixtures.
9: Dallas Stars (5-1-0, 10 pts) (LW: 13) – Kari Lehtonen already has five wins on the season. He was supposed to split time with Andrew Raycroft, but as long as he maintains the hot hand, there is no way that the Stars are going to be looking back any time soon.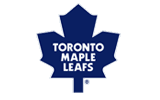 10: Toronto Maple Leafs (3-0-1, 7 pts) (LW: 14) – If Phil Kessel can keep this hot start going for the whole season, there is some reason to believe that the Maple Leafs can get into the playoffs and legitimately compete for the Stanley Cup for the first time in years.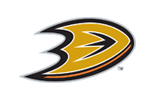 11: Anaheim Ducks (4-1-0, 8 pts) (LW: 15) – There are 15 players that have already scored a point for Anaheim this year, and Jonas Hiller has done a great job in net. Those two wins over San Jose were pivotal for momentum early on in the Pacific Division.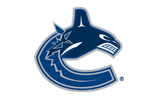 12: Vancouver Canucks (2-3-1, 5 pts) (LW: 4) – Maybe we're treating the Canucks a bit harshly early in the season, as we still know that they will pull away from the field in the Northwest Division at some point. However, five points in six games is not good, to say the least.
13: Colorado Avalanche (5-1-0, 10 pts) (LW: 24) – Four wins in a row this week was definitely enough to catch our attention. The Avalanche are deserving of being called one of the teams in the top half of the league, at least for right now.
14: Boston Bruins (2-4-0, 4 pts) (LW: 9) – The champs are sliding right now, and it's because of their offense. They aren't even averaging two goals per game, and their power play has looked a lot more like a power outage than anything else.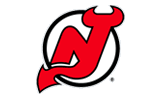 15: New Jersey Devils (3-1-0, 6 pts) (LW: 17) – Goal scoring remains a problem for the Devils, as they only have nine strikes in four games, but they are definitely off to a much better start to the year now than they were a season ago when they were a disgrace.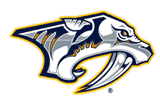 16: Nashville Predators (2-2-1, 5 pts) (LW: 6) – It was a bad week for Nashville with just an 0-2-1 mark, which is why it slides down into the cutoff line for being in the top half of the league.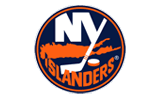 17: New York Islanders (3-1-0, 6 pts) (LW: 21) – The only thing that worries us about the Islanders is that they haven't hit the road this year yet. That being said, they get their first taste this week of being the visitors when they take the trek to the Sunshine State.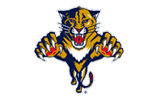 18: Florida Panthers (3-2-0, 6 pts) (LW: 25) – Give the Panthers some credit for coming up with some big wins and shrugging off that shutout at the hands of their former net minder, Tommy Vokoun in our nation's capitol.
19: Carolina Hurricanes (3-2-1, 7 pt) (LW: 26) – Carolina stormed back this week to come up with three straight wins, all of which came as underdogs to get into the second slot in the Southeast Division early on.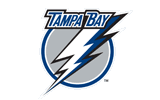 20: Tampa Bay Lightning (1-3-2, 4 pts) (LW: 10) – There's not a lot of confidence right now in the Tampa Bay defense, which has allowed at least three goals in its last five games, including seven to a questionable Florida team in the home opener on Monday night.
21: Minnesota Wild (2-2-2, 6 pts) (LW: 19) – It's been a fairly average start to the year for the Wild, but if they can end the season in the mid-80s in points, they're going to have to feel accomplished.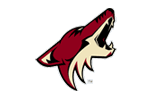 22: Phoenix Coyotes (2-2-1, 5 pt) (LW: 29) – Shane Doan has been one of the few members of this team that have stayed for quite a few years, and he is making his time in the desert pay off at the start of this season. He leads the team with seven points in just five games.
23: Calgary Flames (2-3-0, 4 pts) (LW: 23) – The Flames won't leave the Saddledome for the rest of the month, and that home stand got started off on the right foot on Tuesday with a win over the Oilers.
24: Montreal Canadiens (1-3-1, 3 pts) (LW: 16) – Yuck. The Canadiens don't look anything like one of the best teams in Canada let alone one of the best teams in the NHL right now.
25: St. Louis Blues (2-4-0, 4 pts) (LW: 18) – The Blues had all sorts of problems last year playing outside of Scottrade Arena, and it doesn't look as though they are over that issue. They've already got three defeats as visitors this year.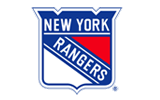 26: New York Rangers (1-1-2, 4 pts) (LW: 20) – Is it not good news when your goaltender has a GAA of significantly under 2.00 and you just can't find ways to win games in spite of the fact that you signed the best offensive weapon in free agency this year in Brad Richards?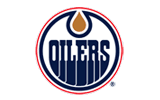 27: Edmonton Oilers (2-2-1, 5 pts) (LW: 22) – If both Devan Dubnyk and Nikolai Khabibulin can figure out how to keep manning the net for the Oilers at a clip of two goals allowed per game, Edmonton has the offensive firepower to be a sneaky team. The Oilers just aren't quite there yet.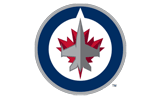 28: Winnipeg Jets (1-3-0, 2 pts) (LW: 28) – If you didn't see just how excited the Winnipeg fans were after winning the first game that the city has seen in quite some time, you need to check out the YouTube videos. The Jets are going to be an awful team this year, but the rest of the NHL is going to be terrorized to come to Alberta.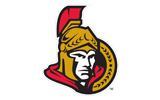 29: Ottawa Senators (1-5-0, 2 pts) (LW: 27) – Really, Ottawa? A whopping 30 goals allowed in just six games? This team needs a goaltender and about a half dozen new defensemen if this is going to keep up.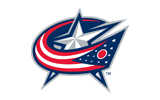 30: Columbus Blue Jackets (0-5-1, 1 pts) (LW: 30) – Last week, Columbus was the only team in the league that didn't have a point to its credit. Now, it's the only team without a win.
Andrew Ryan
Andrew Ryan has been in the sportswriting biz since the late-90s, and he has worked side by side with some of the best and brightest in sports gambling. Always searching for the best trends in sports, Andrew uses his brilliant math mind to his advantage to beat the books.
Latest posts by Andrew Ryan (see all)