March 12, 2012
Anaheim Ducks @ Colorado Avalanche Free NHL Pick 3/12/12
Western Conference foes that are trying to get into the playoff picture are going to meet in NHL betting action on Monday night, when the Anaheim Ducks pay a visit to the Colorado Avalanche.
Looking for the best sports handicappers on the internet? Look no further than the Expert Sports Handicappers here at Bang the Book. Click Here to check out the best gambling picks that you'll find anywhere!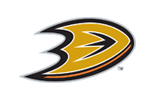 The Ducks are definitely just about out of time if they want to make one more push for the postseason. They are behind in terms of games played in relation to a lot of other teams in the Western Conference playoff race, and they are also entering this week eight points and a slew of teams back as well. Their offense, which has been wildly inconsistent all season long, has just one goal scored in its last two games, and that has brought the team down to just 2.4 goals per game. Anaheim ranks No. 20 or worse in every major offensive category, and though the team has all the talent in the world, it just hasn't shown it this season. Corey Perry, one of the many players that has underachieved this year on this team, has a shoulder injury, but he is expected to be able to give it a go on Monday. Perry has 55 points this year, which isn't nearly what he was counted on for. He and Ryan Getzlaf, who has just 46 points and just nine total goals have really been the main offensive culprits this year.
The Avalanche are one of the many teams that are right there in the thick of the fight, and they are tied for the last spot in the playoffs right now. This has been a great accomplishment for a team that was just downright awful down the stretch last season. The Avs looked to be out of it, but they went on a nice tear a few weeks ago, and now, they have picked up six points in their last four games to get back on track. This is a crucial stretch of games against teams that should mostly be beaten, and if this is the case, this might be a team that really does get into the playoffs with just a few weeks left in the season. There aren't all that many offensive stars on this team, and there are no players that have 20 goals or 35 assists. Only Ryan O'Reilly, who has 51 points, has even reached 45 on the year. What has happened though, is that Colorado is getting the job done with a well-rounded effort. There are seven players with 10 or more goals, and they are all seemingly stepping up when they need to in order for this team to find its way into the win column on a regular basis.
Anaheim Ducks @ Colorado Avalanche Pick: The Avalanche are short favorites at home against a team that has been dreadful on the road this year. They'll get the job done against an anemic Anaheim offense, and the Avs will be two points closer to the chase for the playoffs in the Western Conference.
Free Hockey Pick: Colorado Avalanche
Andrew Ryan
Andrew Ryan has been in the sportswriting biz since the late-90s, and he has worked side by side with some of the best and brightest in sports gambling. Always searching for the best trends in sports, Andrew uses his brilliant math mind to his advantage to beat the books.
Latest posts by Andrew Ryan (see all)