April 20, 2012
Hockey Odds: Washington Capitals @ Boston Bruins Pick Game 5
The fifth game of what has been a fantastic series in NHL betting action continues on Saturday, April 21st in Beantown, where the Boston Bruins take on the Washington Capitals.
The BTB Expert Handicappers have NHL picks for all of the big games on the docket. Click Here to cash in with your guaranteed hockey picks today!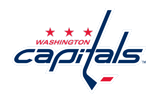 We remain amazed at the job that Braden Holtby has done in this series. The youngster has really been throw into the fire, and he now has an overtime win to his credit along with three games in which he has held one of the best offenses in the game to just one goal. There is no doubt that Holtby is going to be left in the lineup when Michal Neuvirth is ready to get back to the action with his lower body injury, but the real question is what might happen when Tommy Vokoun is ready to come back with his groin injury. After stopping 44 of the 45 shots that he faced in Game 4 at home though, it is really hard to argue with anyone replacing Holtby for as long as the Caps stay in this series, though we have to remember that in spite of his efforts, his team is only in a 2-2 series without home ice advantage the rest of the way. Keep an eye on Alexander Ovechkin in this one. He has now logged four points in his last three games, and if he really gets going, the Capitals could become very, very dangerous.
For a team that averaged 3.2 goals per game, the second best mark in the entire league this year, it is really surprising that this squad has just seven goals over the course of the entire series. There are games in which the Bruins just don't look all that great offensively, and this is the one time that we are going to say that they really need a player to be able to step up and take over offensively the same way that Ovechkin can for Washington. Alas, for the whole season, there wasn't a man that had more than 67 points, and only Rich Peverly has more than one goal in this series. Three players have three points and three more have two, but the rest of the team has just been nowhere to be found. David Krejci and Milan Lucic have both been kept off of the stat sheet in this series, as has Tyler Seguin. Tim Thomas has to be wondering what's going on, considering the fact that he has a 1.60 GAA in this series.
The Final Word: We still have to think that the Bruins are going to find a way to win this series, and that probably means winning this game. Thomas has been great in this series, and it is high time that he finds his way into the win column where he belongs against a Washington team that is clearly only going as far as Holtby takes it.
Washington Capitals @ Boston Bruins Pick: Boston Bruins
Andrew Ryan
Andrew Ryan has been in the sportswriting biz since the late-90s, and he has worked side by side with some of the best and brightest in sports gambling. Always searching for the best trends in sports, Andrew uses his brilliant math mind to his advantage to beat the books.
Latest posts by Andrew Ryan (see all)