With their 18 game winning streak here at Joe Louis Arena in tote, the Detroit Red Wings will be looking for another NHL betting triumph on Friday night in a nationally televised clash against the Anaheim Ducks.
Looking for the best sports handicappers on the internet? Look no further than the Expert Sports Handicappers here at Bang the Book. Click Here to check out the best gambling picks that you'll find anywhere!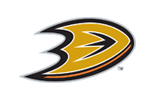 They say when one door closes that another usually open, and that has certainly been the case for Anaheim Head Coach Bruce Boudreau. Boudreau was essentially thrown out of DC when he couldn't get better out of the Washington Capitals this year, and almost immediately, he was hired to take control of a struggling Ducks outfit. Since that point, the team has once again started to look like the team that has contended in the postseason. Sure, there are still plenty of teams to hop to get back in the thick of the playoff race, but just the fact that we are talking about Anaheim as a team that is only eight points back coming into play on Thursday is remarkable. This is a crucial stretch for the Ducks, though. They have done most of their damage at home during this great run but from now through February 23rd, they have nothing but eight straight road games. The team is just 6-11-6 on the road this year, and if that doesn't pick up, the Ducks are going to be back out of the postseason picture as quickly as they entered it.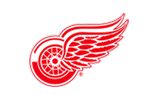 Meanwhile, the Red Wings are in a completely opposite boat. They are sitting at the top of the Western Conference with 74 points, and they might be well on their way to the Presidents' Trophy this year… That is to say, if they can fend off their division rivals… In the Central Division, there are four teams with at least 65 points, and all four could still be the division champs when it is said and done. That's why winning all of these home games are so critical for Detroit. The team started a six-game home stand with a win over the Edmonton Oilers on Wednesday night, and now, it is going to hope to go on a roll to extend this lead in its division. The Red Wings aren't going to have their Vezina Trophy contender, Jimmy Howard for the majority of, if not the entirety of this home stand. Howard has a broken pinkie finger, which is going to cost him at least another week or two. Joey MacDonald and Ty Conklin are going to be in charge of the pipes for the Wings until Howard gets back.
Anaheim Ducks @ Detroit Red Wings Pick: Be very careful with the NHL odds in this one. Just because the Red Wings are just an utterly insane 21-2-1 this year at home doesn't mean that they are unbeatable. Anaheim is a lot better than a team that is just 21-24-8 on the season, and if we are getting some foolish number like +220 or so, we would have to go against the hottest home team that we have seen in years on the ice.
Free Hockey Pick: Anaheim Ducks
Aaron Ryan
Aaron Ryan has been in the sportswriting biz since the late-90s, and he has worked side by side with some of the best and brightest in sports gambling. Always searching for the best trends in sports, Andrew uses his brilliant math mind to his advantage to beat the books.