Two teams from the Atlantic 10 that are going to try to steal a bid to the NCAA Tournament meet in the league finale in college basketball betting action when the Xavier Musketeers take on the St. Bonaventure Bonnies.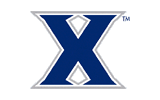 The Musketeers are almost certainly in the NCAA Tournament right now. They have taken out enough teams in this tournament to be in the dance, and we just don't see any way that they wouldn't be in the field of 68. That being said, the X-Men won't want to leave anything to chance, and the best way to do that would be to win this game and get the A-10 auto bid. Tu Holloway has had a heck of a week. He dropped 24 on the Charlotte 49ers in a game that had to be won at the end of the year, and in the two games thus far in the A-10 tourney, he has scored 21 points in both of his games. This is the Holloway that we thought we were going to see the whole season. He is now averaging 17.0 points and 5.2 assists per game, and he is also good for over a steal per game and 3.7 boards per game. The problem that the Musketeers have is that they hadn't covered a spread since February 8th before knocking off the Saint Louis Billikens on Saturday afternoon.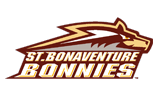 The Bonnies put together a great year, but there were just too many losses and not enough quality wins to be up for consideration into the NCAA Tournament. That being said, they have a shot to get the job done in this one and get into the dance, and if that turns out to be the case, this is a conference that is going to end up with four bids in all likelihood. The Bonnies took out the St. Joseph's Hawks in their first game here in Atlantic City. Andrew Nicholson has had himself a heck of a year, and he is averaging 18.1 points and 8.3 boards per game. He also is good for two blocks per game. Demitrius Conger is the other big time scorer on the roster, and he is good for 12.3 points and 6.1 rebounds per game. There is a bit of depth here on this roster, and that is really going to help for a team that is playing a third game in three days. Still, if you look at Xavier's 10-17-2 ATS record and then compare it to St. Bonnies' 18-10-1 ATS mark, it is hard to make an argument to not take the Bonnies.
Join the BTB Expert Handicappers right now! Click Here for our guaranteed NCAA basketball picks
The Final Word: The early movement has come on Xavier in this one, but there has got to be a sense of accomplishment for the X-Men already. If they don't do anything else, they are probably dancing. This is the game of the year for St. Bonaventure, a team that hasn't been in the NCAA Tournament since 2000 and hasn't won a tourney game in over four decades. This is a chance for the Bonnies to really do something special.
Xavier Musketeers vs. St. Bonaventure Bonnies Free Pick: St. Bonaventure Bonnies +3
Adam Markowitz
is a staff writer living in the Orlando area. He has covered NFL, MLB, college football, CFL, AFL, NBA, college basketball, NASCAR, golf, tennis, and the NHL for a number of various outlets in his career, and he has been published by a number of different media outlets, including the Orlando Sentinel and the Wall Street Journal.