NL West rivals start off the season in the desert on Friday night in MLB betting action, when the Arizona Diamondbacks look to tame the San Francisco Giants.
The BTB Expert Handicappers have MLB picks for all of the big games on the docket. Click Here to cash in with your guaranteed baseball picks today!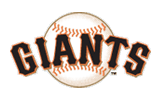 The Giants definitely have to feel like they have a bone to pick in this one. They were the defending World Series champs last year, yet they were left out of the playoffs because of the way that this Arizona team played down the stretch. Now, they are going to try to start off the year in fine form on the road, where they won just 40 games last season. Tim Lincecum was as tough luck of a pitcher as there was in baseball in 2011. He had a 2.74 ERA, and he had 220 strikeouts, numbers that suggest that he should have been a Cy Young Award candidate. However, Lincecum went just 13-14 on the campaign. This is an Arizona team that Lincecum has done well against in his career. Again, we really don't want to look at the won/loss record, as 7-5 really isn't all that impressive in 18 starts. However, the righty has 148 strikeouts against just 35 walks against the D'Backs, and he has a 2.95 ERA in 125 innings against them. Lincecum will clearly be the better pitcher on the mound on San Fran's opening day.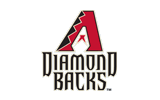 The Diamondbacks knew that they had some talent at their disposal, and that talent got the job done last year to win the NL West. Are the bats really there for this lineup, though? Beyond Justin Upton, there really aren't any position players that make you think of superstars, though there is a lot of hype around the young Paul Goldschmidt for this season. The real key from last season was the play of the pitching staff. No one would have thought that Ian Kennedy, a man that had just 10 career wins coming into last season, would have put together a 21-4 campaign. The one-time prospect of the New York Yankees did have some signs of potential greatness, but he had to overachieve with a 2.88 ERA, 1.09 WHIP, and .227 batting average against. Kennedy does also have a great career against his division rivals. He is 4-2 with a 1.91 ERA in 10 career starts against the Giants.
The Final Word: We just don't like the way that this one looks for the Giants. Sure, Lincecum is the better pitch on the mound, but Kennedy can't be set for that big of a drop off on this season. Especially if we are going to be able to get the hosts as anywhere near underdogs, we have to take them in this battle of two teams that really have the potential to struggle offensively this season.
San Francisco Giants @ Arizona Diamondbacks Pick: Arizona Diamondbacks
Adam Markowitz
is a staff writer living in the Orlando area. He has covered NFL, MLB, college football, CFL, AFL, NBA, college basketball, NASCAR, golf, tennis, and the NHL for a number of various outlets in his career, and he has been published by a number of different media outlets, including the Orlando Sentinel and the Wall Street Journal.