After splitting the first four games of the ALDS, the Detroit Tigers and the New York Yankees will come down to this. They're going to be playing on Thursday night in the Bronx for the do or die Game 5 that will send one team to the ALCS against the Texas Rangers, and will send the other one home for the season.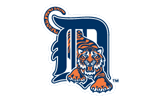 This game would have felt a heck of a lot different had Justin Verlander been on the mound. That being said, we could see Manager Jim Leyland calling on his soon to be Cy Young Award winner out of the bullpen for a few innings since it would be his day to throw after starting three days ago. However, at least for the start, it'll be up to Doug Fister to get the job done. Fister didn't pitch well in "relief" in Game 1, as he allowed seven hits and six runs in 4.2 innings of work, marking the first of two times in this series that the Bronx Bombers really teed off on a pitcher to make life a living hell on Detroit. His bullpen didn't help matters out any, as both Al Alburquerque and Daniel Schlereth conceded a run apiece in the latter innings, but by that point, the game was over with. The question here is whether the Tigers can get their offense back in a groove once again after really being in bad shape on Tuesday against AJ Burnett, clearly the weakest link of all of the pitchers on the New York staff.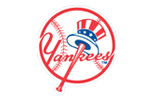 If you can't have CC Sabathia on the mound, at least if you're the Yankees, you have as strong of an option to throw as either team has in this series. Ivan Nova won 16 games in the regular season, and he should be on the way to a Rookie of the Year Award as well. He pitched well "in relief" in Game 1, going 6.1 innings and allowing two runs on four hits and four walks. His pitch count was high at 101, but this a normal start day for him or regular rest, so we aren't all that concerned, especially if the offense can keep going as it did on Tuesday. Much was made about how the middle of the New York lineup was struggling coming into Game 4. Robinson Cano, Alex Rodriguez, and Mark Teixeira all came up with hits on the day, and they drove in three runs between them to blow the game wide open. If these men can keep this up this week, there is no doubt that the Yanks will be heading to the ALCS once again.
Detroit Tigers @ New York Yankees Game 5 Pick: It's sort of a chalky price, but we have to go on feel for this one. Our feeling is that the Yanks are the better team, and they have the better pitcher on the mound and home field advantage to boot. They survived a stern test in Game 4 with their worst arm out there, and they'll get the job done to move on a date with the Rangers starting this weekend.
MLB Pick: New York Yankees -160 at Bookmaker Sportsbook.
Adam Markowitz
is a staff writer living in the Orlando area. He has covered NFL, MLB, college football, CFL, AFL, NBA, college basketball, NASCAR, golf, tennis, and the NHL for a number of various outlets in his career, and he has been published by a number of different media outlets, including the Orlando Sentinel and the Wall Street Journal.