Both the Chicago Bulls and the Oklahoma City Thunder are amongst the best teams in the game, and they are both going to try to get the upper hand on the other on Sunday afternoon in NBA betting action when they meet in the Sooner State.
The BTB Expert Handicappers have NBA picks for all of the big games on the docket. Click Here to cash in with your guaranteed basketball picks today!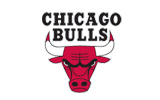 There isn't a team in the league that has more wins this year on the road than the Bulls do with 21 victories. What is amazing is that they are doing a heck of a lot of this damage without Derrick Rose or Richard Hamilton in the lineup. Both have been listed as questionable for seemingly a month with various injuries, and they are going to be up in the air once again in this one. As of Saturday night, Rose is listed as doubtful, while Hamilton is probable. Still, the bread and butter of this team goes back to its bigs, not its guards. Carlos Boozer, Luol Deng, and Joakim Noah are all animals, and they are all capable of putting up double-doubles every single night, especially against teams that are undersized. Oklahoma City is generally a pretty good rebounding team, though it is a team that isn't really all that big. Its athletes manage to get the boards necessary to get the job done, but this is definitely an aspect of the game that the Bulls should dominate.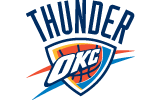 The Thunder are still really out to prove that they are one of the best teams in the league. They always seem to get great games out of Kevin Durant and Russell Westbrook, and their scoring averages only seem to be going up with every passing game. These two are good for 27.7 and 24.4 points per game respectively. James Harden is the forgotten man of the bunch, but he is for real, averaging 17.1 points, 4.1 boards, and 3.8 assists per game. Beyond these three though, there aren't all that many players that are able to come up big in the scoring department. Serge Ibaka is good for 9.0 points, 8.0 rebounds, and 3.3 blocks per game. He's a great defender and a tremendous rebounder, but again, this is a tough matchups against a bunch of men that are just bigger than he is. This could be a game that Kendrick Perkins has to come up big in. He is a tough, hardnosed player, and his 6.3 rebounds per game and 1.2 blocks per game are a heck of a lot more valuable than his 4.8 points per game.
The Final Word: This is a really tough battle for both teams. One of the best home teams against one of the best road teams in the league. Chicago clearly has the better bigs in this one, and unless Westbrook is able to come up with a huge game, we think that the size is going to make the difference in this one for the visitors.
Chicago Bulls @ Oklahoma City Thunder Pick: Chicago Bulls +4.5
Adam Markowitz
is a staff writer living in the Orlando area. He has covered NFL, MLB, college football, CFL, AFL, NBA, college basketball, NASCAR, golf, tennis, and the NHL for a number of various outlets in his career, and he has been published by a number of different media outlets, including the Orlando Sentinel and the Wall Street Journal.