On Friday night, NBA betting fans will get a chance to take in a great double dip on ESPN. In the second game of the bunch, thePortland Trail Blazers will face off with the Dallas Mavericks.
The BTB Expert Handicappers have NBA picks for all of the big games on the docket. Click Here to cash in with your guaranteed basketball picks today!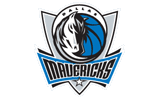 Back to back wins over the Sacramento Kings and Golden State Warriors have the Mavericks on the cusp of clinching a playoff bid. They are just two games up on safety in the Western Conference, but they also would be in the No. 6 seed in the postseason started today with just seven games to go. We have consistently said that this is the time of year that Dirk Nowitzki really needs to shine, and he has done just that of late. The German national star put up 27 point s against the Warriors, raising his scoring average up to 21.2 points per game on the campaign. Jason Kidd is coming off of a game in which he came just a single point shy of a triple-double, and in spite of his age, he is clearly helping this team out in a big time way in his quest for another championship. This is certainly a bad scheduling spot, though. Dallas has been on the road and has two more games to go after this one as the guests. Meanwhile, Portland has been sitting at the Rose Garden and waiting after playing this same Golden State team the night before the Mavs did.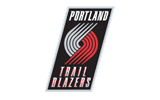 Portland beat the aforementioned Warriors 118-110 in a game that it really had to have two nights ago, and now, with a relatively easier schedule that is starting to middle off, the team has one last shot to go on a run to get back into the race in the Western Conference. The Blazers are 4.5 back and might need to run the table to get in, but at least the possibility is still remotely there. The problem is that this team has just been ravished by injuries over the course of the last few years that have crippled them. Former top picks and superstars, Brandon Roy and Greg Oden are no longer essentially in basketball because of their knee problems over the course of the last two or three seasons, and now, LaMarcus Aldridge is out for the rest of the year with a hip injury. Elliot Williams and Shawne Williams have both been out of the fold for over a month as well, and it is just really hard to win when you have all of these physical problems with your squad.
The Final Word: Still, we doubted Portland against Golden State two nights ago, just as we doubted the Mavs against the Warriors as well. The Blazers really just don't look all that great at this point, and though they are still alive and breathing, they are clearly on life support. It could be a gritty effort, but we think that Dallas is going to find a way to get out of the Rose Garden with a win on Friday night.
Dallas Mavericks @ Portland Trail Blazers Pick: Dallas Mavericks -2
Adam Markowitz
is a staff writer living in the Orlando area. He has covered NFL, MLB, college football, CFL, AFL, NBA, college basketball, NASCAR, golf, tennis, and the NHL for a number of various outlets in his career, and he has been published by a number of different media outlets, including the Orlando Sentinel and the Wall Street Journal.