The Los Angeles Clippers are back on the road once again for NBA betting action on Thursday night when they take on the Portland Trail Blazers at the Rose Garden.
The BTB Expert Handicappers have NBA picks for all of the big games on the docket. Click Here to cash in with your guaranteed basketball picks today!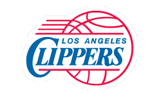 The Clippers played a slew of games at Staples Center over the first few weeks of the season, and now, they are paying for it with all of these road games that they have to play. Dating back to January 22nd, the team hasn't played more than one game in the same venue consecutively. This trip has now spanned through 15 games, and there are still three more to go before the team can settle at home during the All Star Break. It must be brutal doing all of this travel after every single game, though for the most part, it hasn't really shown all that much. The Clips clearly aren't as good on the road as they are at home, but they do have some big time road wins against teams like the Philadelphia 76ers and the Orlando Magic. Blake Griffin and Caron Butler are both coming off of 20+ point performances against the Washington Wizards in a big time win on Wednesday night, and at any given point, there are still four or five players that can come up with a game like that one even though Chauncey Billups, another big time scorer, has been lost for the season.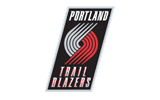 We have seen a ton of the Blazers on national TV this week, and their best foot hasn't always been put forward, especially here at the Rose Garden. They were knocked off by the aforementioned Wizards by 15 at home on Tuesday, and now, they are playing in their third straight game. Last night's win over the Golden State Warriors came without LaMarcus Aldridge in the lineup, and the hope is that he can get back into the fold for this one. Without him though, it was the defense that really stepped up to make a difference. It is clear that Portland was challenged to play better ball on this side of the court after giving up a whopping 124 points to a Washington team that is one of the worst in the league. Gerald Wallace picked up some of the scoring slack to put up 24 points, and all five starters logged at least nine. An effort like that is going to be needed to win this one on Thursday night.
The Final Word: We know that this is the third straight game in as many days for the Blazers and that they are a little shorthanded, but they are clearly a different team at home than on the road. We just don't know if the Clips have this one in them tonight, as they aren't all that great of a road team at just 7-6. Back Portland to get back on track, though do keep in mind that Aldridge might not be a part of the game.
Los Angeles Clippers @ Portland Trail Blazers Pick: Portland +1
Adam Markowitz
is a staff writer living in the Orlando area. He has covered NFL, MLB, college football, CFL, AFL, NBA, college basketball, NASCAR, golf, tennis, and the NHL for a number of various outlets in his career, and he has been published by a number of different media outlets, including the Orlando Sentinel and the Wall Street Journal.