The Portland Trail Blazers will be looking to make a big time statement on Thursday night in a nationally televised NBA betting battle at the Rose Garden. It will be a chance to prove that they are legitimate against one of the favorites to win the whole enchilada, the Los Angeles Lakers.
The BTB Expert Handicappers have NBA picks for all of the big games on the docket. Click Here to cash in with your guaranteed basketball picks today!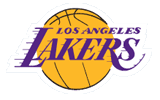 The start to this season has been shaky at best for the Lakers, and there has to be some real concern in Tinseltown as to whether or not this team can really make a run at the NBA Championship or not this year. LA hasn't won a game on the road all season long, including getting hammered by the lowly Sacramento Kings. Monday's 108-99 win over the Houston Rockets marked the first time that the team scored 100 points in a game all season long after routinely doing it over the course of the last several seasons. The big factor has been the return of Andrew Bynum after his suspension for the first four games of the season. Bynum has been a legitimate force, scoring at least 18 points in each of his first three games of the season, and he has had a double-double in all three games. Heck, he had 21 points and 22 boards against the Rockets, a team that, like Portland, is vastly undersized. This could be another spot for Bynum to be a huge help for Kobe Bryant, who badly needs some other scorers to step up to help him out.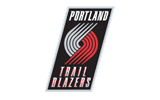 Any guesses as to which team is leading the Northwest Division this year? How many guesses would it have taken you to get to Portland? No Greg Oden, no Brandon Roy, no problem for the Blazers. They are 4-1 and are coming off of their best win of the year on Monday against the Oklahoma City Thunder. It was really the first notable victory this year for a team that many don't know what to expect from. What we are seeing though, is that LaMarcus Aldridge is proving to be a monster. He is averaging 22.4 points and 7.4 rebounds per game. The help that is around him is quietly starting to build. Portland got a great rookie season from Wesley Matthews a year ago, and he is keeping it up as well. Gerald Wallace is always a double-double threat, and both Jamal Crawford and Raymond Felton have the ability to be stars. Nicolas Batum is another sparkplug that could be incredibly valuable as well. All six of these players are averaging double digits in scoring on the average night, and that's why Portland has been such a dangerous team this year.
Los Angeles Lakers @ Portland Trail Blazers Trends: The underdogs are a whopping 22-8 ATS over the course of the last 30 meetings between these two Western Conference rivalry. The Blazers did pull off one upset of LA in April last year, and it should have had the upset the last time that these two teams met at the Rose Garden. There is no doubt that this is the biggest game of the year to date for Portland, especially with it being a duel on national TV, and we expect to see as much in this one.
Adam Markowitz
is a staff writer living in the Orlando area. He has covered NFL, MLB, college football, CFL, AFL, NBA, college basketball, NASCAR, golf, tennis, and the NHL for a number of various outlets in his career, and he has been published by a number of different media outlets, including the Orlando Sentinel and the Wall Street Journal.