Monday's holiday basketball betting action is going to be awesome, and in one of the nationally televised games of the day, the Oklahoma City Thunder take on the Boston Celtics in Beantown.
The BTB Expert Handicappers have NBA picks for all of the big games on the docket. Click Here to cash in with your guaranteed basketball picks today!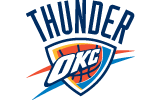 The Thunder haven't been beaten since January 2nd and 3rd, and they became the first team this year to win three games in three days. They have also covered four in a row, and they have averaged over 100 points per game in that stretch. Though that isn't really saying all that much for a squad that is averaging just over 100 points per game this year and averaged over 104 points per game last season, in this year in which scores have been so low, it is incredibly notable. As always when we talk about the Thunder, we have to talk about Russell Westbrook and Kevin Durant. Durant is the leader of the pack, coming up with 25.8 points and 6.8 rebounds per game, and he is shooting lights out. He has knocked down 50.6 percent of his shots, including 40.7 percent from three point range. Westbrook has averaged 18.9 points per game, but he is only shooting 43.7 percent from the floor and 23.1 percent from downtown. Both players have some major turnover issues. They are combining for 7.0 turnovers per game between them.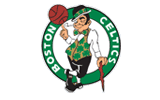 The pressure is building on the Celtics, and they have lost four games in a row, including three of which were played here at the TD Garden. The offense has gone five straight games without reaching 90 points, which in part is a sign of the low scoring games this year, and in part is a sign that perhaps this team just isn't all that great. To put this in perspective, the Celtics have seven losses in just 11 games, the same number of games that the Thunder have won this season. To think that this team ranks No. 26 in the league in offense is ridiculous considering all of the talent that is out there. That being said, Paul Pierce is only averaging 14.6 points per game, while Kevin Garnett has only been good for 13.5 points per game. These two just need to do better than this if the Celtics are going to get back in the win column and challenge for the Atlantic Division title. The worst part about this whole thing is that Boston still ranks No. 1 in the league in three point shooting at 43.4 percent, but it is a team that is only shooting two percentage points higher than that from the field in total.
Oklahoma City Thunder @ Boston Celtics Trends: The Celtics used to dominate this series. They are a solid 7-3 ATS in their last 10 games played against the Thunder here in Beantown, but they were beaten last year 89-84 in this fixture. This will mark the return to Boston for Kendrick Perkins, who helped this team win the NBA Championship, and we expect that he will get a solid ovation from the crowd, as his trade last year to Oklahoma City was not a popular move.
Aaron Ryan
Aaron Ryan has been in the sportswriting biz since the late-90s, and he has worked side by side with some of the best and brightest in sports gambling. Always searching for the best trends in sports, Andrew uses his brilliant math mind to his advantage to beat the books.