The Oklahoma City Thunder take to the road for the second half of an NBA betting doubleheader on NBA TV on Monday night when they take on the Los Angeles Clippers at Staples Center.
The BTB Expert Handicappers have NBA picks for all of the big games on the docket. Click Here to cash in with your guaranteed basketball picks today!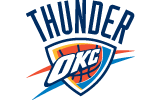 The Thunder still only have three defeats on the season, and the argument definitely could be made that they are the top team in the league this year. They are 8-2 ATS in their last 10 games, and they only have one shaky showing in a surprising defeat at the Washington Wizards in that stretch. This is a brutal stretch of games that they are in the middle of as well. Oklahoma City has only played three games at home since January 10th, and only in one instance have there been back to back home games. The next time that there will be two straight in the Sooner State is February 17th and 19th. Needless to say, with as quickly as the NBA schedule is going this year with the shortened time period with which to play 66 games, the Thunder have their work cut out for them. This is a young team with some spunk, though. Kevin Durant hasn't had a game since January 3rd in which he didn't score at least 20 points, while Russell Westbrook is averaging 20.8 points per game as well.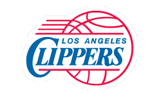 The Clip Joint is finally healthy, and these two games that the team has played since losing to the Los Angeles Lakers last Wednesday have been frightening to the rest of the league. The Memphis Grizzlies and Denver Nuggets were both beaten in games that should have been challenges for the Clippers. Both Chris Paul and Chauncey Billups are coming together to have great years for Lob City, and of course, Blake Griffin is continuing to be his dominant self, averaging 21.0 points and 11.3 rebounds per game. The win over Denver was quite impressive. Billups scored 32 points, while Paul had 25. He also had seven assists and six boards. DeAndre Jordan came up just two points shy of a double-double, while Griffin had 17 points, 13 boards, and four blocks. Jordan had five rejections as well. The Clippers are still having some defensive problems, allowing 96.4 points per game, but on the other side of the court, there is plenty of scoring potential as well, especially now that the team is healthy. The proof of that comes in a 99.8 points per game scoring average in the squad's last five games, more than a two point improvement on the team's average for the year.
The Final Word: This is the game that the Clippers can really prove that they are for real. The Thunder are a great team, no doubt, but at some point, they are going to get picked off in this tremendous stretch of road games. Back Lob City to set the Staples Center alight on Monday night with joy.
Oklahoma City Thunder @ Los Angeles Clippers Pick: Los Angeles Clippers +2.5
Adam Markowitz
is a staff writer living in the Orlando area. He has covered NFL, MLB, college football, CFL, AFL, NBA, college basketball, NASCAR, golf, tennis, and the NHL for a number of various outlets in his career, and he has been published by a number of different media outlets, including the Orlando Sentinel and the Wall Street Journal.