The Utah Jazz continue their East Coast swing on Tuesday night when they duke it out on the NBA odds against the Indiana Pacers at Bankers Life Fieldhouse.
The BTB Expert Handicappers have NBA picks for all of the big games on the docket. Click Here to cash in with your guaranteed basketball picks today!
The road has not been kind to the Jazz this year. They are just 2-6 SU and ATS as guests, and they were slaughtered just last night by the New York Knicks by 11 points at Madison Square Garden. Teams have had trouble all year long playing on back to back nights, especially when you're talking about traveling through different time zones, and that is exactly what Utah is up against in this one. Last night, it was clear that the Jazz ran out of gas in the fourth quarter when they scored just 15 points. The bench also didn't do a heck of a lot for them, and that is going to end up probably costing them on this night, as the starters are once again going to be called into a ton of duty. Since the end of January, the Jazz have already played three second legs of back to backs, and they are 1-2 SU and 0-3 ATS in those games.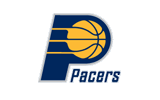 Few thought that the Pacers were going to be that special this year, but it is clear that the addition of David West has really helped them out. West is fourth on the team in scoring at 11.6 points per game, and though those numbers aren't what he was used to when he was with the New Orleans Hornets, they are good enough for this squad. Danny Granger, Roy Hibbert, Paul George, and Darren Collison make up a fantastic core of players, and being able to use names like Tyler Hansbrough and George Hill off of the bench makes things even better. There is a reason that Indiana has already won 10 home games this year. The squad has to be concerning to the rest of the league, knowing that it is already off to such a great start to the year, especially since the Pacers have only played eight home games. They have been beaten twice by the Orlando Magic, but aside from that, they are a sturdy 6-0 SU and 4-2 ATS here at Bankers Life Fieldhouse.
The Final Word: In the end, the Pacers are clearly the better team. Utah is struggling mightily on the road, and for as well as Indiana has played at home, it is hard to see how the guests are going to put up a fight. Look for the city of Indianapolis to once again have something to be proud of now that the Super Bowl has left town.
Utah Jazz @ Indiana Pacers Pick: Indiana Pacers -9
Adam Markowitz
is a staff writer living in the Orlando area. He has covered NFL, MLB, college football, CFL, AFL, NBA, college basketball, NASCAR, golf, tennis, and the NHL for a number of various outlets in his career, and he has been published by a number of different media outlets, including the Orlando Sentinel and the Wall Street Journal.