One of Wednesday night's featured showdowns on the NBA betting lines in the Western Conference pits the Los Angeles Clippers against the Memphis Grizzlies for the second time in this best-of-seven series at the FedEx Forum.
Looking for the best sports handicappers on the internet? Look no further than the Expert Sports Handicappers here at Bang the Book. Click Here to check out the best gambling picks that you'll find anywhere!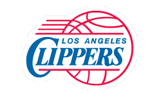 If there was anyone in Tinseltown that had any issues with the heart that Chris Paul was putting into the Clippers, all of that doubt has officially been removed once and for all. CP3 could have easily come out of Game 1 on Sunday night and declared that his day was over, as his team was down 27 points and looked to be well on its way to an 0-1 series hole. That being said, he put the team on his back and continually made play after play to bring LA closer and closer, before he finally got the team over the hump and into the win column following one of the most dramatic comebacks that the league has ever seen. In the end, Paul's 14 points and 11 assists aren't the most impressive thing in the world, but there was no doubt that he was the catalyst for the comeback. Blake Griffin scored 17 points and had seven boards in his first ever playoff game, while Nick Young came off the bench and scored a team high 19 points. Young is going to have some more pressure on his shoulders for the rest of the season, knowing that Caron Butler broke his hand and is going to be out for the next at least four weeks.
Memphis is a team that really looks good at this point, but those final 12 minutes which saw it get outscored by 22 points by a team that was just down and out doesn't cut it. The Grizz really lacked a killer instinct to put the game away, especially when matters were getting just a tad closer as the possessions kept going by, and all of a sudden, they look to be back on their heels and facing a game that very well could be a must win here on Wednesday. We do have a heck of a lot of stats that show that this is the superior team for sure. Mike Conley knocked down all five of his three-point field goal attempts and scored 17 points to go with eight assists (against just one turnover) and five rebounds. Rudy Gay scored 19, OJ Mayo had 17, and Marc Gasol had 14 with four boards. The disappointment was Zach Randolph, who was trusted as a starter and played 32 minutes, only to score just six points.
Los Angeles Clippers @ Memphis Grizzlies Pick: We really feel as though the Grizzlies let that first game get a bit away from them, but that they are still the better team in this series. Especially with Butler out of the fold, look for Head Coach Vinny Del Negro to be a bit confused about what to do with his rotation, and in the end, an angry bunch of Grizzlies will get this series back to Lob City level at a game apiece.
Free Basketball Pick: Memphis Grizzlies
Adam Markowitz
is a staff writer living in the Orlando area. He has covered NFL, MLB, college football, CFL, AFL, NBA, college basketball, NASCAR, golf, tennis, and the NHL for a number of various outlets in his career, and he has been published by a number of different media outlets, including the Orlando Sentinel and the Wall Street Journal.