Arch rivals duke it out in their final big time tests before hitting their conference schedules in the weeks to come, as the Illinois Fighting Illini try to beat the NCAA basketball odds against the perfect Missouri Tigers.
Join the BTB Expert Handicappers right now! Click Here for our guaranteed college basketball picks
Though the Illini have the lesser record of these two teams, that doesn't mean that they are the lesser of the squads in general. The only loss that this team suffered was to the UNLV Runnin' Rebels a week ago, and that was a UNLV team that has already knocked off the North Carolina Tar Heels this year as well. Illinois has had a rough time in this series over the past two years, getting crushed in both games, but in fairness, the team had owned the decade before that, not losing a single game in the process. This year, the key is going to be to slow down what has amounted to be a tremendously potent offense. Head Coach Bruce Weber and the gang, in spite of the fact that they really haven't played that great of a schedule, are only averaging a grand total of 126.4 points per game, a far cry from the 148.1 points per game that the 'Zou is averaging, and it is brutally important to slow this game down and to avoid getting into a running game with the Tigers.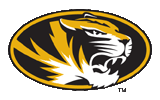 Meanwhile, for Missouri, the key is to run, run, run as fast as it can. Averaging 87.9 points per game is no joke, as it is one of the top marks in America. Marcus Denmon is averaging nearly 20 points per game this year, and he is going to be called upon to do the same thing with a tough defensive matchup on Thursday night. That being said, there is a real question about just how good this team really is at this point. Sure, 11-0 is nice, but when the bulk of those wins are coming against teams that are going to be outside of the RPI Top 100 when the season is said and done with, perhaps it isn't as notable as it seems. Still, Head Coach Frank Haith has had a fantastic first year in Columbia to start, but without beating the Illini, there will be a lot of questions that are asked as to whether this team is really all that great and ready to contend as a top team nationally.
Illinois Fighting Illini @ Missouri Tigers Keys: Obviously, tempo is going to be the biggest question here. Last year, the argument could be made that Illinois won the battle of the tempo, keeping Missouri down to just 59 total shots in the game thanks to 18 offensive rebounds. That being said, thanks to shooting just 38.6 percent from the field, there still wasn't enough offense. The Illini are going to have to knock down some shots, and if they really can't do that when push comes to shove, they are going to get beaten again in this series.
Adam Markowitz
is a staff writer living in the Orlando area. He has covered NFL, MLB, college football, CFL, AFL, NBA, college basketball, NASCAR, golf, tennis, and the NHL for a number of various outlets in his career, and he has been published by a number of different media outlets, including the Orlando Sentinel and the Wall Street Journal.