Two teams that are just trying to make some headway this season are going to meet up in NCAA basketball betting action on Saturday, as the UCLA Bruins travel to face the St. John's Red Storm.
Join the BTB Expert Handicappers right now! Click Here for our guaranteed college basketball picks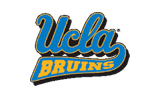 The slightly nomadic Bruins had a disastrous start to the season that they are still paying for. They do have a decent record at 15-11 and could still reasonably be in the NCAA Tournament if they can get to say, 21 or 22 wins including the Pac-12 Tournament, but a lack of computer numbers both for them and for the rest of the teams in the conference will probably prove to be their death. UCLA still has a good shot at the NIT though, and Head Coach Ben Howland knows that this might be the first of two trips to Madison Square Garden in the next few months. It hasn't been the greatest season in the world for the two leaders of this team, Lazeric Jones and Joshua Smith. Smith is a major matchup problem for most, but he has turned the ball over far too many times this year and is seemingly always in foul trouble. Jones is still the team's leading scorer with 13.5 points per game, but that really just hasn't been good enough all season long.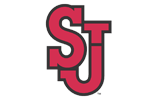 The Red Storm knew that they were going to be in for a bit of a long year with their tremendous schedule to go with the fact that the Big East is always a bear. Head Coach Steve Lavin has a very young team that is doing a lot of learning this season, and the hope is that this is going to act as a springboard for next season, one in which the Johnnies should do a lot better job of competing. The last time that St. John's won a game was at the DePaul Blue Demons at the outset of February, while the last win at home came six days before that against the West Virginia Mountaineers. For the most part, the team is just getting blown out of the water, losing four straight games by at least 10 points. There's just no bench to speak of on this team. With Nurideen Lindsey no longer with the squad, there are only six players that are regulars in the lineup. That just isn't going to cut it in the Big East, as the schedule is too brutal to have a team that is just that thin.
The Final Word: The Bruins have played like an NCAA Tournament team over the last two months or so, and though they aren't going to be a tourney team in all likelihood, they are still going to want to keep some of this positive mojo going. Don't be shocked if UCLA comes out and makes a big statement on Saturday with a tremendous win at the Garden.
UCLA Bruins @ St. John's Red Storm Pick: UCLA Bruins
Adam Markowitz
is a staff writer living in the Orlando area. He has covered NFL, MLB, college football, CFL, AFL, NBA, college basketball, NASCAR, golf, tennis, and the NHL for a number of various outlets in his career, and he has been published by a number of different media outlets, including the Orlando Sentinel and the Wall Street Journal.