A potential No. 1 seed is going to be on the line in the ACC Tournament in Atlanta on Friday night, where the Duke Blue Devils are going to look to take care of the Virginia Tech Hokies.
Join the BTB Expert Handicappers right now! Click Here for our guaranteed college basketball picks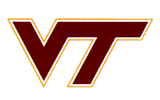 V-Tech had an absolutely awful season this year, going just 15-16 in the regular season. However, with a win against Duke on Friday, the team could be just two wins away from March Madness, which would be an ironic twist for a team that has typically played poorly in this tournament and ended up in the NIT and watching its bubble burst in years past. A 68-63 win over the Clemson Tigers on Thursday was a good start to this tournament, though it is clear that the team is going to need its best game of the year to see its season extend beyond Friday. Erick Green and Dorenzo Hudson have some big time talent, and these are both players that have the potential to stick with the Dookies. Green is good for 15.3 points per game, and he scored 24 points and put the team on its back in the run in the second half that helped take care of the Tigers. Hudson also had 19 points. However, as has been the case for seemingly the whole year, the Hokies just didn't get any real contributions aside from that. The bench only scored a total of three points, and the rest of the team aside from Hudson and Green shot just 9-of-30 from the field, a woeful 30.0 percent.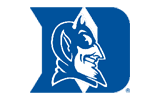 Duke knows that if it wants to be a No. 1 seed in the NCAA Tournament that it is going to need to make sure that it takes care of business in this game. Anything less than at least getting to the league final would ensure that the Blue Devils are on the No. 2 line instead of the top line, especially if the Kansas Jayhawks, North Carolina Tar Heels, and Michigan State Spartans continue to win in their respective conference tournaments. That being said, this is a team that generally usually plays pretty well in the ACC Tournament, and we see no reason why this would be an exception. Sure, the team is a lot younger than it normally is, but in the end, this is still a squad that has superior talent. Austin Rivers, a man who is almost certainly going to be a lottery pick in the NBA Draft either this year or next, is going to be getting his first taste of this type of action, though Mason Plumlee and Mile Plumlee should be able to help out in the post as well even though Ryan Kelly is out with a foot injury. This is a team that has a lot of sharpshooters on it, and if the three balls start to drop, look out! Matters could get ugly for the Hokies quickly.
The Final Word: The Dookies are going to be laying a bunch in this one, but we don't think it is going to make that much of a difference. Sure, these two teams went to overtime when they met at Cameron Indoor just a few weeks ago, but we just don't see it happening in this one. Duke tends to play better with more on the line, and this is about as much as it will have on the line on Friday.
Virginia Tech Hokies @ Duke Blue Devils Pick: Duke Blue Devils
Aaron Ryan
Aaron Ryan has been in the sportswriting biz since the late-90s, and he has worked side by side with some of the best and brightest in sports gambling. Always searching for the best trends in sports, Andrew uses his brilliant math mind to his advantage to beat the books.