Saturday's Tiger Tale in NCAA football betting action will take place in Death Valley in Week 3, and we're making our pick on the Auburn Tigers @ Clemson Tigers.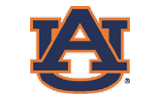 The Tigers have truly been a touched team, really ever since RB Michael Dyer somehow avoided going to the turf in the National Championship Game against the Oregon Ducks last year. They were able to score a TD, recover and onside kick, and score another TD to survive as 22.5 point favorites against the Utah State Aggies, and then they followed that up by making a goal line stand by a matter of inches to hang on against the Mississippi State Bulldogs last week. There is a lot of good to say about Auburn this year, knowing that its offense has found some ways to put some points on the board. QB Barrett Trotter has thrown for 407 yards and five TDs against just one pick, and he has made some plays with his legs as well. This defense though, which really wasn't all that great last season, has been dreadful this year without DT Nick Fairley. Allowing 72 points against these two teams, which aren't all that great offensively, is scary, to say the least.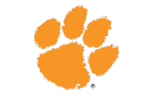 Of course, there's not all that much to be said about Clemson either. It had to post a solid second half to dismiss the Troy Trojans in the first home game of the year, and in the second game, The Wofford Terriers stuck stride for stride with it all the way through even though the hosts were 24 point favorites. Again, defense is a major problem, and just as is the case for Auburn, Clemson is adjusting to life without one of its best defensive linemen that it has had in years in DE Da'Quan Bowers. QB Tajh Boyd was more or less thrown into this role this year, and he has done a reasonable job against two very suspect defenses. He has thrown for 525 yards and six TDs and, just like Trotter, he has made a lot happen with his feet as well. Auburn is allowing teams to rack up over 80 snaps per game, an absolutely insane number, and if that's the case, the Tigers should have no problem building upon their 472.0 yards per game average this year.
Auburn Tigers @ Clemson Tigers Pick: We're just waiting for Auburn to go away, and we tend to believe that this is the week that it happens. After all, this is another case of an unranked team favored over a ranked team. Home field advantage won't save Auburn this week, and the luck of the champs is finally all set to run out.
College Football Pick: Clemson Tigers -3 at Bookmaker Sportsbook.
Adam Markowitz
is a staff writer living in the Orlando area. He has covered NFL, MLB, college football, CFL, AFL, NBA, college basketball, NASCAR, golf, tennis, and the NHL for a number of various outlets in his career, and he has been published by a number of different media outlets, including the Orlando Sentinel and the Wall Street Journal.