Big East
Pittsburgh Panthers +250
Connecticut Huskies +250
West Virginia Mountaineers +250
Rutgers Scarlet Knights +500
South Florida +500
Cincinnati Bearcats +500
Louisville Cardinals +800
Syracuse Orange +1500
Click on the links below for full team previews and all of the college football betting odds, college football previews, and college football predictions for each team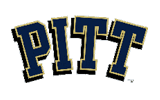 Pittsburgh Panthers: The Panthers are probably looking at their best chance to win the Big East in several seasons this year. Phenomenal freshman RB Dion Lewis is back for yet another season after rewriting all of the U-Pitt record books. HC Dave Wannstedt has a great schedule to work with as well in spite of the fact that there are four Big East road tests. The season will be made or broken in the final four games of the season against UConn, South Florida, West Virginia, and Cincinnati, three of which are occurring on the road.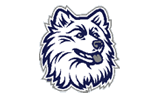 Connecticut Huskies: HC Randy Edsall runs a tight ship at Connecticut, and though the offense hasn't always been fantastic for the Huskies, the defense is usually hardnosed and amongst the most feared in the nation. The statistical numbers weren't there last season, but don't kid yourself. This is as smash mouth of a team as there is in the Big East. RB Jordan Todman is a borderline Heisman Trophy candidate this season after rushing for 1,188 yards last year. With only crucial road tests at South Florida and Rutgers this year, the Huskies could be in for their first conference title and BCS bowl game.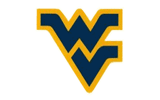 West Virginia Mountaineers: The Mountaineers are probably going to be the trendy selection in the Big East this year. When you think of WVU, you think of a spread option attack where everyone on the field has the ability of running the pigskin. That might not be the case this year, as QB Geno Smith is a bit of a statue in the pocket. Still, RB Noel Devine will be all over the place in his senior season, as this will be his best chance of capturing a Heisman Trophy while proving that he is capable of being a pro rusher. Games at LSU, Connecticut, and Pittsburgh are probably going to yield a couple of losses, though.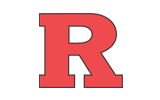 Rutgers Scarlet Knights: HC Greg Schiano has accomplished almost everything in Piscataway while building the Rutgers program, but the one thing missing is a Big East title. If QB Tom Savage can pick up his game and become an elite signal caller in this conference, the Scarlet Knights might not be stopped. Even though this might be the most talented team in the conference, playing at arguably the four toughest venues in this conference is just going to be too tall of a task to overcome. Still, the Knights are going to be in the Top 15 and undefeated at 6-0 before the schedule gets difficult.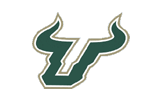 South Florida Bulls: The Bulls ran HC Jim Leavitt out of town when amidst potential recruiting violations. However, the team might've picked up a huge upgrade by luring HC Skip Holtz from East Carolina. The former leader of the Pirates' ship is going to try to steer the Bulls towards their first BCS bowl game this year. However, the task isn't going to be easy. Two superstar defensive ends in Jason Pierre-Paul and George Selvie must be replaced. Sophomore QB BJ Daniels gained a lot of experience playing in place of the injured Matt Grothe last season. USF has a chance to make a real splash in this conference this year.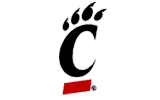 Cincinnati Bearcats: The Bearcats finished the regular season undefeated last year, and even though they were knocked off by the Florida Gators in the Sugar Bowl, there is certainly no shame in the way they finished their year. Cincinnati has a superstar quarterback in the making in Zach Collaros, who should provide an easy transition from the Tony Pike era. There are only three road games in the Big East schedule this year, and only two of the three are worth much (@ West Virginia, @ Connecticut). Cincy could be back in the BCS yet again this year, and this is a fantastic price.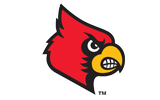 Louisville Cardinals: Unless new HC Charlie Strong plans on working miracles in his first year as a head coach, the Cardinals are going to have a long, long season. Louisville is going to be totally revamped this year trying to build a run and gun offense from scratch. The defense isn't anything to write home about either. Save perhaps the game with Syracuse, there won't be a duel on the Big East slate which the Cardinals are expected to win.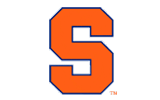 Syracuse Orange: The Orange know that they are still several years away from competing for Big East supremacy. Ranking 94th in the land in total offense last year and 99th in scoring won't be improved much after the departure of QB Greg Paulus. It's going to be hard to find winnable FBS games for the Cuse, which is why they scheduled both Maine and Colgate this year out of conference.