ACC Coastal Division rivals collide in NCAA football betting action this week, as the Georgia Tech Yellow Jackets look to get back on the horse against the Miami Hurricanes.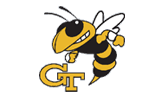 We have some real concerns right now about the Yellow Jackets. They were beaten down last week by the Virginia Cavaliers in Blacksburg in a game that Head Coach Paul Johnson later said that he saw coming. Johnson said that his team was flat off of the bus and in pregame warm ups and that a loss was predictable. Now, the question: Has Georgia Tech given up on the season now that its perfect record has been toasted, or will the squad resume its regularly scheduling beatings for ACC teams? We know one thing for sure, and that's that the Ramblin' Wreck have had absolutely no success running this triple option attack against the speed of the Hurricanes. Over the last two seasons, with Miami clearly down from what it is used to, the Canes have held G-Tech to just a total of 27 points. The offense for the Jackets might be getting snuffed out as well, as it has suddenly only scored 21 points in each of its last two games after scoring at least 45 in four of its first five.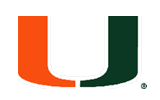 This is a big, big game for the Hurricanes and for Head Coach Al Golden. Goal No. 1 for Miami is to become bowl eligible, something that really shouldn't be a problem any longer. Last week's upset win against the North Carolina Tar Heels in Chapel Hill should ensure that this team should be safe. There are still home games left with the Virginia Cavaliers, Duke Blue Devils, and Boston College Eagles, all of which will see the Canes favored by comfortable margins. However, let's take another look at that. That means that there is only one more game aside from this one that the team could lose in conference all year long, that being the trip to the Florida State Seminoles on November 12th. Running the table isn't out of the question, and if that's the case, neither is winning the ACC, even after the disastrous start to the year with all of the off the field problems. QB Jacory Harris has looked great since serving his one game suspension, having thrown for 1,104 yards and 12 TDs against just three picks.
Georgia Tech Yellow Jackets @ Miami Hurricanes Pick: How many times have we seen this script before? Home team that is unranked favored against a visiting ranked team. It feels like 100% of the time, the hosts end up winning the game outright, and that's exactly what is going to happen again in this one. Tech is a farce. Miami isn't quite there yet, but the speed on defense parlayed with just a tad bit of discipline should be just what the doctor ordered.
College Football Pick: Miami Hurricanes -2.5 at Bookmaker Sportsbook.
Aaron Ryan
Aaron Ryan has been in the sportswriting biz since the late-90s, and he has worked side by side with some of the best and brightest in sports gambling. Always searching for the best trends in sports, Andrew uses his brilliant math mind to his advantage to beat the books.