ACC Coastal Division foes duke it out at Lane Stadium on Saturday as a part of Week 6 NCAA football betting action, as the Virginia Tech Hokies host the Miami Hurricanes.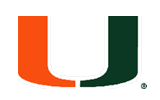 The first season for Head Coach Al Golden hasn't exactly been ideal, and there is no doubt that the Canes are facing a potentially devastating season. The team still has at least four, if not five games this year in which it will be an underdog, and if it loses all of those "potential losses," there is a real chance that Miami could end up going without a bowl game this year. Almost the entire team is back from the saga involving Nevin Shapiro, the booster that ratted out a number of players for taking improper benefits over the past several years. The big name is S Ray-Ray Armstrong, who is going to come back to a defense which is allowing just 20.0 points per game this year, No. 28 in the game. The problem with the Hurricanes though, is their offense. They've only gotten 199.8 passing yards per game from the combo of QB Jacory Harris and QB Stephen Morris, and though RB Lamar Miller has accounted for 511 yards and four TDs on the ground, it just isn't good enough to keep up with the rest of the ACC.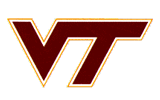 The National Championship dreams for the Hokies probably went up in flames last week when they were beaten by the Clemson Tigers badly right here at Lane Stadium. The 23-3 loss was certainly unexpected, but the good news is, if this test is passed, there is no reason for V-Tech to not be 8-1 going into the road game at the Georgia Tech Yellow Jackets that will likely decide which team is going to the ACC Championship Game in December. QB Logan Thomas just didn't play well last week, but in fairness, neither did any of the Hokies. This offense should be putting up better numbers than 395.8 yards per game, but as always, when you're talking about Head Coach Frank Beamer and company, you're talking about a team that is solid on defense. The Hokies have allowed just 249.6 yards and 12.6 points per game, some of the best numbers both in the ACC and in the entire country. Special teams are a concern this year, as the punting game was simply atrocious against the Tigers. That's definitely not a part of Beamer Ball, and it's something that you know that Beamer and his staff were up late working on all week long.
Miami Hurricanes @ Virginia Tech Hokies Pick: Last week, we took our chances on the Hokies and didn't live to tell about it, but the good news is that it has set up a rather weak line for this week. The Canes aren't on the same plane this year as the Hokies are, and the end result in this one should be a comfortable double digit victory for the hosts.
College Football Pick: Virginia Tech Hokies -7.5 at Bookmaker Sportsbook.
Adam Markowitz
is a staff writer living in the Orlando area. He has covered NFL, MLB, college football, CFL, AFL, NBA, college basketball, NASCAR, golf, tennis, and the NHL for a number of various outlets in his career, and he has been published by a number of different media outlets, including the Orlando Sentinel and the Wall Street Journal.