Midweek MAC games continue this week, and we are set to make our NCAA football picks in the duel between the Ohio Bobcats and the Bowling Green Falcons.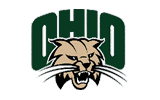 The Bobcats are the only team in the MAC East that can truly control their own destiny for a spot in the MAC Championship Game. They already have seven wins, but this game is crucial for more than just the league title race. An eighth win is going to make a strong case to the bowl games that Ohio is worthy of a slot. It doesn't guarantee anything, but there will be at least one team with eight victories that doesn't win this conference that does go bowling. The Bobcats have won three in a row and have scored at least 35 points in all three games to reach the top of the East Division standings thanks to the play of QB Tyler Tettleton. He is leading an offense that ranks in the Top 35 in total yards, passing, rushing, and scoring. He has thrown the rock for 2,445 yards and has rushed for 308 more, and he has a total of 29 touchdowns versus just six picks. His favorite target is WR LaVon Brazill, who has 48 receptions and 10 total touchdowns on the year. Getting 138 yards will make him one of the first 1,000 yard receivers in the nation this year.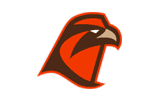 After a great 2-0 start to the season, Bowling Green has more or less fallen apart and only has one truly notable performance, a 13-10 upset over the Temple Owls on October 22nd. That's the only win the team has had since September 24th. That being said, the team can reach bowl eligibility with an upset in this one and a win over the Buffalo Bulls next week, but even that almost certainly won't send the Falcons to a bowl game. Speaking of great receivers, the Falcons have won of their own in WR Kamar Jorden. He has 67 receptions for 928 yards and nine scores this year, and the senior will be playing in his final home game after over 2,000 yards, over 160 receptions, and 13 scores in his two years at Bowling Green. QB Matt Schilz has 2,556 yards and 21 TDs this year, but he has also been picked off 10 times and often makes mistakes when he really needs to keep the football under his control.
Ohio Bobcats @ Bowling Green Falcons Pick: Though this is the last home game of the year for BGSU, we just don't think that it has the oomph to finish off the Bobcats. Ohio is clearly the superior team, and though this might be a tough game for awhile, in the end, the visitors will be able to prevail relatively comfortably.
College Football Pick: Ohio Bobcats at Bookmaker Sportsbook.
Aaron Ryan
Aaron Ryan has been in the sportswriting biz since the late-90s, and he has worked side by side with some of the best and brightest in sports gambling. Always searching for the best trends in sports, Andrew uses his brilliant math mind to his advantage to beat the books.