The Detroit Red Wings are on the ropes, and they need a win on the road to be able to keep their season alive. They'll take on the Nashville Predators in Game 5 of the Western Conference Quarterfinals, facing a 3-1 deficit on Friday, April 20th.
Looking for the best sports handicappers on the internet? Look no further than the Expert Sports Handicappers here at Bang the Book. Click Here to check out the best gambling picks that you'll find anywhere!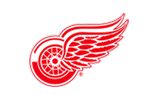 So much for that home ice advantage that we talked about all series long between these two. Detroit really had to think that when it got on that plane from Nashville to Motown that it was going to be coming back to the Music City at least at 2-2 in this series, if not up 3-1. That being said, after winning 31 games in the regular season at Joe Louis Arena, the Red Wings went 0-2 in their two games at home in the playoffs, and now, they are really on the verge of a disastrous end to their season. They were beaten 3-1 on Tuesday night in a game in which was there for the taking. In fact, Detroit has been doing this all series long. The team dominated possession and the shot tally, yet it has been finding ways more or less to lose games. The Predators only had 17 shots on net on Tuesday night, which was 24 fewer than what the Red Wings were able to fire off. That just isn't going to cut it to say the least, and there is really no excuse for the boys from Hockeytown USA to be behind in this series.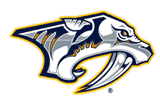 There are a ton of factors in the NHL playoffs. A team can be hampered by injuries or suspensions, and a big time goal scorer can go on a great run. Home ice advantage is generally key as well. That being said, the X-factor that can trump all is the play of a good goalie. If a net minder gets hot, all of the other factors go out the window, and that's exactly what we are seeing with Pekka Rinne in this series. Sure, Gabriel Bourque has more or less come out of nowhere to post three goals in four games, but it is Rinne that has been the star. He stopped 40 shots on Tuesday and was absolutely dominating in the pipes, and there just doesn't look like a man on the ice out there that is going to be able to put together a good enough shot to beat him. Rinne is all over the place in his crease, and with apologies to all of the other hot net minders out there right now, none have been better than he has been.
Detroit Red Wings @ Nashville Predators Pick: And that's why Detroit is finished in this series. In terms of a GAA, Jimmy Howard hasn't been bad, but it is clear with the lack of shots that he is facing on a regular basis, that he has been the lesser of the two goalies in this series. Nashville finishes this one off on Friday night without any hassles in our eyes.
Free Hockey Pick: Nashville Predators
Andrew Ryan
Andrew Ryan has been in the sportswriting biz since the late-90s, and he has worked side by side with some of the best and brightest in sports gambling. Always searching for the best trends in sports, Andrew uses his brilliant math mind to his advantage to beat the books.