March 30, 2010
Final Four Betting: A Look at the West Virginia Mountaineers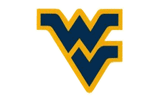 West Virginia Mountaineers
(31-6, East Region)

Sportsbook.com sponsors our looks at the Final Four teams that are going to be playing on Saturday night! Our next stop in our four team tour takes us to the East Bracket, where the West Virginia Mountaineers came out on top in a tough bracket that was full of upsets.
How they got here: HC Bob Huggins probably felt that his team was good enough to be a #1 seed when it won the Big East Tournament in Madison Square Garden a few weeks back, and now he'll get his chance to prove it against the team that took that fourth #1 seed over his squad. WVU ended the seasons of #15 Morgan State 77-50, #10 Missouri 68-59, #11 Washington 69-56, and #1 Kentucky 73-66.
Season Highlights: It seems pretty obvious that the highlights of this team's season includes the win over Kentucky and the Big East Championship against Georgetown, but let's not forget that this was a team that won a ton of major games in the Big East in the regular season. Wins over Georgetown, Pittsburgh, and Louisville at home (and we'll throw the Ohio State win in there as well) were all great, but the 'W' at Villanova on the final weekend of the regular season really started this winning streak that is now up to ten games.
Leading Scorer: Is there any team in America that can shut down F Da'Sean Butler? His numbers haven't been eye-popping in this tournament at 17.3 points per game, especially considering that that's only a tenth of a point off from his season average, but Butler can take over a game like none other in blue and gold. Even when the Mountaineers were only scoring in the 50s in the Big East Tourney, he was still getting his points and making the clutch shots when it really counts.
Player to Watch: F Devin Ebanks does a little bit of everything for Huggy Bear, and he's had a solid tournament to date. The sophomore has had four double digit point scoring games, and has pulled down at least seven rebounds in each win. Ebanks isn't flashy, so you'll have to watch closely, but he'll get his stats one way or the other, and his presence on the glass is going to be particularly important against some great rebounding teams in the Final Four.
Expectations: WVU may be happy to be here for the first time in over 40 years, but the 'Neers know that they can win the whole enchilada. If G Darryl Bryant is truly healthy and can play after missing the Elite 8 game against Kentucky, this is the most dangerous squad in the field. The Mountaineers may finally get the championship that has been elusive to them in both football and basketball seemingly forever.
Share it now!
The following two tabs change content below.