The aptly named Gator Bowl will pit the Florida Gators against the Ohio State Buckeyes in NCAA football betting action in the final game for both of these teams on January 2nd.
The BTB Expert Handicappers have college football bowl picks for all of the big games on the docket. Click Here to cash in with your guaranteed football picks today!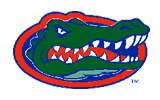 Head Coach Will Muschamp knew that he was going to have to make some strides with the Gators in a hurry after watching Head Coach Urban Meyer leave the program after winning two National Championships. He won't have heat after this, his first season on the job, but he could catch some flak next year if UF doesn't improve and improve dramatically. QB John Brantley just never worked out regardless of what the offensive system was that he was running, and neither freshman QB Jeff Driskel nor freshman QB Jacoby Brissett really looked all that great in their opportunities to play with Brantley hurt. We do expect to see all three of these quarterbacks at least take some snaps, but we would be surprised if any of them really found room against the Ohio State defense. When this offense is at its best, RBs Chris Rainey and Jeff Demps are running all over the field both as receivers and rushers. Neither had a great year though, but both still have that world class speed that can change a game in an instant. The Gators started off the year on fire with four straight wins, but the team is just 2-6 SU and 0-8 ATS since that point and is in danger of a sub-.500 season.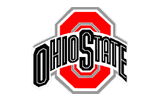 It is ironic that Meyer left Florida and is headed to Ohio State, which isn't just the team that the Gators are playing in the Gator Bowl, but that they beat for the BCS National Championship in 2007. The Buckeyes have some problems going forward though, as they are going on bowl probation as soon as this game is over with for a year. Ohio State didn't play well this year, as it lost a number of games that it probably had no business losing. Of course, we knew that it was going to be a wild season after Head Coach Jim Tressel was basically forced to resign and a number of players, including the team's most talented offensive players, RB Boom Herron and WR DeVier Posey were suspended for a number of games. QB Braxton Miller did show some tremendous improvement as the year went on to the point that he nearly pulled off the upset at the Big House against the Michigan Wolverines. This would be a great building block for the freshman, who should shine in Meyer's offense over the course of the next three years.
Gator Bowl Keys to the Game: Posey, who only played in two games this season, needs to be the difference maker for an offense that didn't have a single receiver account for even 250 yards this year. Heck, only WR Jake Stoneburner is guaranteed to average more than a reception per game by season's end as well for players that have been around for the whole season. Miller has to keep this OSU offense balanced to beat the Gators. UF's offense has been woeful as well, which is shocking for a team that is only two years removed from QB Tim Tebow leading arguably the best offense that college football has ever seen. Rainey and Demps have to get the ball in some space to succeed, and if that doesn't happen against the speedy OSU defense, the Gators are as good as "gator bait" in the Gator Bowl.
Aaron Ryan
Aaron Ryan has been in the sportswriting biz since the late-90s, and he has worked side by side with some of the best and brightest in sports gambling. Always searching for the best trends in sports, Andrew uses his brilliant math mind to his advantage to beat the books.