Monday Night Football betting action continues this week with a big time duel in the NFC North between the Green Bay Packers and the Minnesota Vikings.
The Vikings are only a 2-6 team, but it feels like they are a lot more promising than a lot of the other teams that are hanging around them in the standings. QB Christian Ponder hasn't really played all that well, completing 52.0 percent of his passes for 554 yards with three scores and two picks. However, he has been a proven winner, winning one game against the Carolina Panthers and coming as close as any team has to beating these Packers the week before it. As always, the game is going to come down to how well RB Adrian Peterson runs the ball. "Purple Jesus" has been out of his mind again this year, as he has scored six times in the last four games and has found the end zone at least once in six of his eight games. He rumbled for 175 yards the first time that these two teams did battle. Keep a close eye on WR Percy Harvin. He has been relatively quiet over the course of these last few weeks, including accounting for just 23 total yards against the Pack, but with a bye week to figure out some more schemes, one would figure that the former Florida Gator will have some tricks to put on display.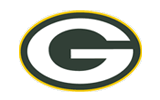 Last week's win over the San Diego Chargers at Qualcomm Stadium might have been the hardest challenge that the Packers have faced all season long, and it really might be the last big time test that this team faces before a Thanksgiving Day duel at the Detroit Lions. The team's offense has been out of this world, accounting for well over 400 yards and over 30 points per game. The catalyst, as always, is QB Aaron Rodgers, who should be considered an odds on favorite to win the MVP honors this season. Rodgers has thrown for 2,619 yards and 24 TDs against three picks. He is averaging just under 10 yards per pass, and thanks to a completion percentage of 72.5, he has the highest quarterback rating in the league by a country mile at 129.1. There are still some questions, though. The pass defense for Green Bay just hasn't been all that great this season, ranking in the bottom third of the league, and the rushing game on offense is only good enough to rank No. 20 in the league.
Minnesota Vikings @ Green Bay Packers Pick: The road team is 13-6 ATS over the course of the last 19 meetings, and the underdogs are 18-7 ATS in the last 25. That being said, we tend to think that the Vikes are going to be able to hang around in this one to at least keep things within two touchdowns. There's a reason that this spread has gone down over the course of the week.
NFL Pick: Minnesota Vikings +13.5 at Bookmaker Sportsbook.
Adam Markowitz
is a staff writer living in the Orlando area. He has covered NFL, MLB, college football, CFL, AFL, NBA, college basketball, NASCAR, golf, tennis, and the NHL for a number of various outlets in his career, and he has been published by a number of different media outlets, including the Orlando Sentinel and the Wall Street Journal.