Two of the top teams in the SEC are going to meet in NCAA basketball betting action on Saturday afternoon when the Florida Gators face off with the Vanderbilt Commodores.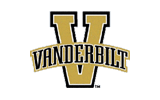 The Commodores do have some great wins this year, but at just 16-6 starting the month of February, they are not nearly locks to get into the NCAA Tournament at this point. They definitely have some work to be done, and at some point, they are probably going to have to win a game like this one on the road to be able to feel good about shining those dancing shoes. That's not to say that Vandy doesn't already have some great road wins. A victory at the Marquette Golden Eagles will loom large come March Madness time, and the team as a whole has four wins on the road and a 5-1 ATS record to go with that. John Jenkins is always the key when the 'Dores are involved, and this will be no exception on Saturday. He put up 19 in a defeat against the Arkansas Razorbacks during the week, marking the sixth straight game in which he has scored at least 16 points. He is averaging 19.9 points per game, and he is always capable of scoring 30 if he is really on his game every single time out.
Join the BTB Expert Handicappers right now! Click Here for our guaranteed college basketball picks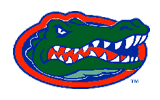 The Gators have absolutely nothing to worry about at this point in terms of dancing, but they are still trying to prove that they are worthy of a very high seed in the NCAA Tournament. They definitely are a team that is flawed, largely because there isn't all that much depth in the front court, but you aren't going to find a set of guards that is much deeper and much better than this in the entire country. Kenny Boynton and Bradley Beal are leading the way for the Gators with 17.5 and 14.2 points per game respectively, but Erving Walker is good for 12.7 points per game as well. Mike Rosario often comes off the bench and is good for double digit games, and he is scoring 8.1 points per night as well. Patric Young and Erik Murphy are both talented forwards, but save for the few spot minutes that Will Yeguete plays most nights, these two have to do all of the work in the post. Vandy doesn't have the bigs to take advantage of this though, and the truth of the matter is that there just isn't a counter for the most part to all of the guards that Head Coach Billy Donovan can throw out there on a regular basis.
The Final Word: This is a game in which the Commodores have nothing to lose, though. They have been great on the road this year, and though we don't think that they are going to be able to get out of the Sunshine State with a victory, we do think that they are going to at least manage to stick inside of what should be a very, very large number.
Vanderbilt Commodores @ Florida Gators Pick: Vanderbilt Commodores
Adam Markowitz
is a staff writer living in the Orlando area. He has covered NFL, MLB, college football, CFL, AFL, NBA, college basketball, NASCAR, golf, tennis, and the NHL for a number of various outlets in his career, and he has been published by a number of different media outlets, including the Orlando Sentinel and the Wall Street Journal.