The Boston Celtics took a 1-0 series lead on Saturday night by flexing their veteran muscles. It was a close call though, which has to give some hope for Monday night's NBA playoff betting clash for the Philadelphia 76ers in Game 2.
In the end, you usually need some veteran leaders to be able to get the job done in the NBA playoffs. That's what the Sixers are really lacking at this point, as they are one of the youngest teams in the entire league. Game 1 wasn't bad statistically by any means for the 76ers, knowing that a lot of players really came up with big time games. Andre Iguodala had 19 points, six boards, and six assists. Evan Turner had a double-double with 16 points and 10 rebounds as well. Spencer Hawes logged 15 points and eight rebounds. However, at the end of the game, Turner couldn't run down Rajon Rondo to try to foul him, and the free throw shooting in general wasn't all that good at just 70.0 percent. Elton Brand only made it in the game for 15 minutes before suffering some neck spasms, and he is the type of player that really has to make a difference in this series for Philly to get through it.
Join the BTB Expert Handicappers right now! Click Here for our guaranteed NBA picks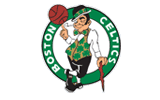 We really do think that the Celtics are the better team in this series and the better team by a comfortable margin, but we know that they really got away lucky in Game 1, especially after shooting the ball miserably in the first quarter and falling behind by 10 points. Once again, there were some very impressive statistical performances for the veterans of this team. Rondo, who ended up being able to finish the game with the ball in his hands running around the court, had 13 points, 12 rebounds, and 17 assists for yet another triple-double. He had four steals as well, but his downfall was seven turnovers. Kevin Garnett had the best game of his season, coming up with 29 points, 11 rebounds, and three blocked shots. Paul Pierce had 14 points, six boards, and six dimes, and Ray Allen came off the bench to add a dozen. The problem that this team has is that it just isn't shooting well from beyond the arc. 2-of-18 isn't going to cut it, especially when Allen is the only man that is knocking down those triples.
The Final Word: We really don't know if the 76ers are capable of playing a better game than the one that they did on Saturday night. We do though, trust that the Celtics have more in the tank, especially here at the TD Garden. Take the boys from Beantown to get the job done and to take a 2-0 series lead back to the City of Brotherly Love.
Philadelphia 76ers @ Boston Celtics Game 2 Pick: Boston Celtics -4
Adam Markowitz
is a staff writer living in the Orlando area. He has covered NFL, MLB, college football, CFL, AFL, NBA, college basketball, NASCAR, golf, tennis, and the NHL for a number of various outlets in his career, and he has been published by a number of different media outlets, including the Orlando Sentinel and the Wall Street Journal.