The Memphis Grizzlies have already staved off elimination once, but they are going to need to do so on the road at Staples Center if they are to extend their season through Friday night when they try to beat the NBA odds against the Los Angeles Clippers.
The Grizzlies are really still trying to lick their wounds from that Game 1 collapse, and that is why they are in this situation. They had a shot at the Clips in both Games 3 and 4 here at Staples Center but came up just short on both accounts. There is no coming up short this time around though, or the season will be said and done with. Rudy Gay has been the team's top performer for sure here in the playoffs. He has averaged over 40 minutes per game and has put up 20.2 points and 6.2 rebounds per game. Mike Conley Jr. is good for 15.8 points and 7.2 assists per game, and he is knocking down 53.3 percent of his long range shots, something that is very notable for a team that just doesn't have that many shooters that can step up and make the big time three ball. Zach Randolph is almost averaging a double-double with 13.8 points and 8.2 boards per game, and Marc Gasol and OJ Mayo are also averaging double digits in scoring. The bench is shorter here in the playoffs, and aside from these players, only Marreese Speights, Tony Allen, and Quincy Pondexter are finding consistent time on the court.
Join the BTB Expert Handicappers right now! Click Here for our guaranteed NBA picks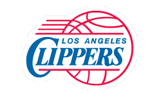 The pressure is on the Clippers right now. Head Coach Vinny Del Negro knows that this very well could be his last game coaching at the Staples Center if he doesn't win this series, as the team is quite possibly going to get rid of him. The team has been good in these games in this series, but this last game is the hardest one to get. The Clippers definitely aren't in good shape coming back home though, as both Blake Griffin and Chris Paul are now battling injuries. Griffin hurt the knee that he had surgically repaired three years ago, while Paul pulled a hip flexor. We do expect that both are going to play, but if either is hampered, the likelihood of anyone else being able to step up and get the job done, even here at home, is grim at best. Mo Williams is the only other man on this team that has averaged double digits in scoring at 11.4 points per game. This team is only going as far as Paul and Griffin carry them. These two are averaging 42.8 points, 12.4 boards, 10.2 assists, and 4.8 steals per game between them.
The Final Word: This really might as well be Game 7 for the Clippers, and we don't like their prospects of getting the job done in this one either. There is a reason that Memphis has lower odds to win the NBA Finals right now than the Clips do, knowing that the Grizz are 14 victories away from a title and the Clippers are 13. Go with the visitors on Friday night.
Memphis Grizzlies @ Los Angeles Clippers Game 6 Pick: Memphis Grizzlies
Adam Markowitz
is a staff writer living in the Orlando area. He has covered NFL, MLB, college football, CFL, AFL, NBA, college basketball, NASCAR, golf, tennis, and the NHL for a number of various outlets in his career, and he has been published by a number of different media outlets, including the Orlando Sentinel and the Wall Street Journal.