In the first round of the NHL playoffs, the Pittsburgh Penguins and the Philadelphia Flyers will square off. They'll have a prequel to that series on Saturday afternoon in NHL betting action in the Steel City.
Looking for the best sports handicappers on the internet? Look no further than the Expert Sports Handicappers here at Bang the Book. Click Here to check out the best gambling picks that you'll find anywhere!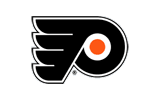 The Flyers have a heck of a lot of potential, and they showed that potential in a win right here in this building six days ago. They have a great offense, led by Claude Giroux and his 93 points for the season. Head Coach Peter Laviolette knows that he has the goaltending to get the job done this year as well with Ilya Bryzgalov manning the pipes. Is he the greatest goalie in the world? No. But he does have playoff experience and winning playoff experience at that, something that the team has had a heck of a lot of finding consistent in recent years, even in victories at times. That being said, we expect to see a heck of a lot of players sitting out of this one, knowing that the No. 5 seed and a date with the Pens in the first round is already set. Don't look for Daniel Briere, Nicklas Grossmann, Tommy Sestito, Andrej Meszaros, or James Van Rimesdyk to even remotely think about giving it a go in this one, and we wouldn't be surprised if Giroux and several of his teammates at least had their shifts slashed on Saturday afternoon.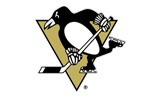 The Penguins really don't have anything to play for but pride in this one, but this is a team that is riding all of the momentum in the world. The offense has scored at least three goals in 13 out of 14 games, and it has scored at least four goals in 11 of those 13. An average of 4.7 goals per game in those 14 clashes is out of this world, and it is clear that a line with James Neal, Sidney Crosby, and Evgeni Malkin on it is the most lethal in the league. No, these three don't always share the ice together, but when they do, especially on the power play, this is a dangerous group. Malkin needs one goal to join the very rare 50/50 club, and he is going to almost certainly finish up the year as the only player with more than 100 points on the season. Of course, there are some defensive problems to work out, but we have seen this with this team before. Marc-Andre Fleury almost certainly will sit this one out, giving Marty Turco some more time to get used to his new team.
Philadelphia Flyers @ Pittsburgh Penguins Pick: Yuck with Turco in the fold! We think that the Flyers are going to be out to make a big time statement in this one. They are going to have to win a game in this building over the course of the next two weeks if they want their season to continue into May, and they'll win for a second time in six days here on Saturday.
Free Hockey Pick: Philadelphia Flyers
Aaron Ryan
Aaron Ryan has been in the sportswriting biz since the late-90s, and he has worked side by side with some of the best and brightest in sports gambling. Always searching for the best trends in sports, Andrew uses his brilliant math mind to his advantage to beat the books.