April 20, 2012
Hockey Betting Pick: Philadelphia Flyers @ Pittsburgh Penguins Game 5
April 20th's NHL betting battle in the playoffs continues at the Steel City, where the Pittsburgh Penguins take on the Philadelphia Flyers for Game 5 of the Eastern Conference Quarterfinals.
Looking for the best sports handicappers on the internet? Look no further than the Expert Sports Handicappers here at Bang the Book. Click Here to check out the best gambling picks that you'll find anywhere!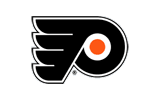 The Flyers had to have a bit of a shadow of doubt put into them after getting romped in Game 4, but what we have seen time and time again is that a team just more or less gives up when they have big leads in a series and are falling flat in a specific game. That's why the two goalies gave up a combined 10 goals in Game 4. That being said, we are wondering if there isn't a real problem with Ilya Bryzgalov. He really hasn't had a good game in this series, and the argument could be made that he has been almost as bad as Marc-Andre Fleury has been for the Penguins. The offense is still doing the job though, and as long as the likes of Claude Giroux stay out of trouble with some fights and other chippy play, we still think that this is a team that is going to be okay when push comes to shove with a 3-1 series lead even though the sweep isn't going to happen.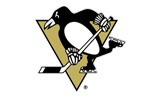 The Penguins were up 3-1 in the first round of the playoffs last year when they were beaten by the Tampa Bay Lightning, so they know what it takes to come back from this type of a deficit. It was really good to see this offense really finally look like the better unit in Game 4, though again, after the game became 6-3 or so, it was clear that the floodgates were just going to open. Defensively though, we still see some major problems. The team has allowed nine power play goals over the course of this series, and that just isn't going to cut it. Of course, the team does have seven power play strikes of its own, but the tone was really set for this series when the Penguins went 0-for-3 on the man advantage after going up 3-0 in Game 1. Now, the team has been sucked into a battle with a lot of fighting and a lot of rough play, and Arron Asham is still out serving his suspension for a match penalty that he had in Game 3.
Philadelphia Flyers @ Pittsburgh Penguins Pick: With apologies to the Penguins, we still don't think that a 10-goal outburst is going to make the difference between them winning and losing this series. We still think that Philadelphia more or less just decided to give up and fight another day, and we think that it is going to come back to Pittsburgh and win yet another game to close this series out.
Free Hockey Pick: Philadelphia Flyers +170
Share it now!
The following two tabs change content below.
Andrew Ryan
Andrew Ryan has been in the sportswriting biz since the late-90s, and he has worked side by side with some of the best and brightest in sports gambling. Always searching for the best trends in sports, Andrew uses his brilliant math mind to his advantage to beat the books.
Latest posts by Andrew Ryan (see all)